To begin with, investing in cryptocurrencies may appear to be an extreme challenge. Everyone wants to know when to buy and when to sell in order to maximise their profits. With multiple stories of total crypto beginners earning millions, many expect to follow the same path. But don't be fooled, if you are serious about investing in cryptocurrencies and want to boost your gains, you definitely should do your market research and understand what you are buying.
Presales, for example, are a wonderful way to earn more money since they allow you to invest in a project at a lower cost than if it was listed on a decentralised exchange. Logarithmic Finance (LOG) presale is a great investment choice for crypto beginners and experts alike.

Logarithmic Finance (LOG)
Logarithmic Finance (LOG) – a high-performance Layer-3 swapping protocol designed to provide an optimal networking environment for early-stage innovators and investors. The Logarithmic Finance roadmap foresees future platform innovations that will be included in the ecosystem to supply users with the DeFi (Decentralised Finance) capabilities they truly deserve.
A safe, non-custodial Logarithmic Finance ecosystem will incorporate multi-chain and cross-chain possibilities. The platform innovators will be able to raise funds from any available blockchain network of their choice. In addition to Ethereum (ETH) blockchain, the Logarithmic Finance team aims to support the following networks: Binance Smart Chain (BNB), Avalanche (AVAX), Tezos (XTZ), Solana (SOL), and Polygon (MATIC).
Logarithmic Finance (LOG) will leverage the ERC-20 token standard for governance and functionality, allowing its holders to profit from a large variety of DeFi solutions. Project innovators will have exclusive opportunities to participate in NFT auctions. They will benefit from 80% reduced gas fees when receiving payments for their NFTs in exchange for cryptocurrencies or stablecoins.
Logarithmic Finance (LOG) is expected to impress investors with a considerable value increase prior to the Initial Coin Offering (ICO). Since the presale launch, LOG's value has already risen by 49%. However, with several more weeks of phase 1 left and two further phases to follow, there is more than enough time to become an early investor.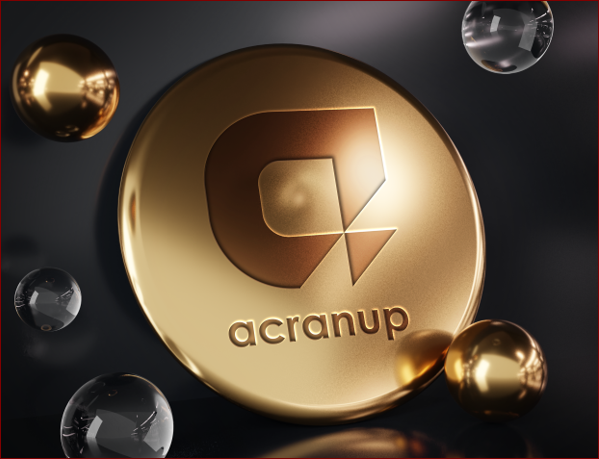 Acranup (ACRN) is another excellent cryptocurrency that is presently in presale. Acranup will use algorithmic decentralised stablecoins to power a robust DeFi (Decentralised Finance) ecosystem. The goal of the project is to create a virtual currency that is driven by other cryptocurrencies rather than the US dollar. Instead of investing in USD to safeguard the ACRN token, Acranup (ACRN) will establish the Acranup treasury, which will hold a diverse portfolio of crypto assets. Bonding will enable users to deposit or sell their crypto to the treasury in exchange for ACRN tokens at lower prices.
Polkadot (DOT)
Polkadot (DOT) is designed to connect cryptocurrencies and blockchain technologies, emphasising the best in each participant. Polkadot's goal is to give users power over the decentralised web. The platform plays a unique market function in that it connects the whole crypto ecosystem.
Polkadot's novel sharded multi-chain structure, where parachains are hooked into the bigger Polkadot machinery may deliver higher scalability opportunities over time. The native token DOT provides three distinct purposes: staking for operations and security, network governance facilitation, and bonding tokens to link parachains.

Polygon (MATIC)
As one of the fastest and most extensively utilised Ethereum scaling protocols, Polygon (MATIC) is expected to do well in the crypto market. Polygon's rapidly developing ecosystem is a strong advantage for the network. By offering an easy-to-use framework to developers, Polygon aims to build a multi-chain ecosystem of Ethereum-compatible blockchains. The MATIC token will continue to play a significant role in protecting the system and allowing governance.
Polygon has just released its aims to become a carbon-neutral network by the end of the year. The network promised $20 million to neutralise its carbon footprint. Such a move is considered to have a positive impact on Polygon's growth.
For more information:
Logarithmic Finance (LOG)
https://presale.logarithmic.finance/register
https://logarithmic.finance/
 
Acranup (ACRN)
https://presale.acranup.io/register
https://acranup.io/