Three people were seriously injured with two losing fingers during a night of mayhem that involved multiple fires, including some involving cars, damage to property and attacks on police and firefighters.
In the 24 hours between 6am Saturday and 6am Sunday, the fire service responded to a total of 167 incidents, of which 158 were fires, 7 were related to other services and two were hoax calls.
The fire brigade responded to 58 incidents in Nicosia, 28 in Limassol, 43 in Larnaca, 13 in Paphos and eight in Famagusta, while the emergency unit EMAK responded to eight incidents.
Police said on Sunday that at around 9pm on Saturday a 17-year-old Nicosia resident was rushed to hospital after the fingers on his right hand were blown off in a firecracker explosion
According to witnesses, the teen had been throwing crackers in an open space in the Acropolis area when one of the firecrackers backfired into his hand.
Due to the severity of his injury, the 17-year-old was taken to a private clinic in Limassol for treatment.
Around half an hour later, a 35-year-old man was taken to the A&E in Nicosia with similar injuries after letting off firecrackers at a churchyard in Geri. He lost two fingers on his left hand and was also transferred to a Limassol clinic for treatment.
In a third such incident, a 34-year-old resident of Nicosia was also transported to the Nicosia general hospital, with injuries to his left hand.
According to what was reported to police, while he was in a churchyard in the village of Malounda, in his attempt to remove an unknown explosive device, it exploded, injuring him.
He sustained injuries on his palm and two fingers of his left hand. He also ended up at the Limassol clinic.
During the night, police and fire department were called numerous times to extinguish fires and investigate incidents of malicious damage to property.
There were car arsons at the old Nicosia hospital and in Emba Paphos in the early hours, in which the vehicles were destroyed. Even at 8.30am, there was another attack in Limassol on the car of a 51-year-old man, which was parked on a road in Kato Polemidia.
Investigations showed that the blaze started from a firecracker placed on the windshield.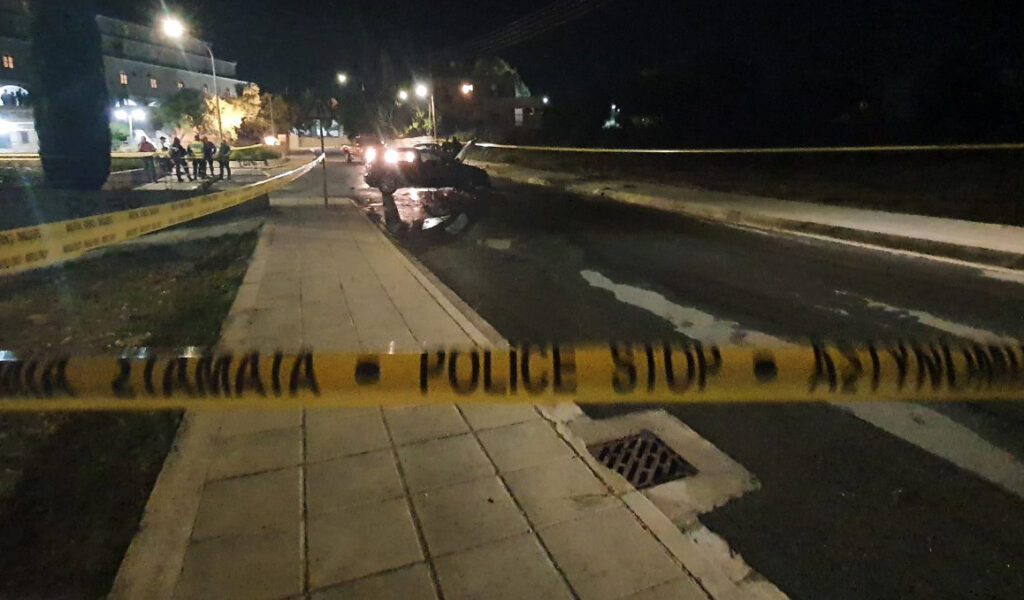 There were also attacks on firefighters and police, they said.
Firefighters reported to police that around 1am while heading to an area of Limassol to put out a fire, youths threw stones at the fire engine, causing damage to the front windshield.
In Nicosia, around 1.30am, firefighters were called to extinguish a fire that spread to dry grass, where they were attacked people throwing stones Molotov cocktails and other objects at them until police intervened.
And, police said, these were only the most serious incidents. There were numerous other calls about fires. They did not  say whether any arrests had been made.
Prior to the Easter Saturday onslaught, the fire service spokesman Andreas Kettis had, in a social media post, called on municipalities and local authorities to do more in advance of Easter to make it more difficult for young people to set bonfires.
He said despite the warnings of both the police and the fire service, it seemed that a number of municipalities and communities were leaving wood and other materials lying around that young people were taking to fuel their fires.
"The police and the fire brigade cannot be everywhere," he said.