In a sustainable food system, throwing away food is an 'unacceptable' option
By Sara Mariza Vryonidi
What if I tell you that there is enough food in the world to feed every person on this planet? Yet, one third of that food produced ends up rotting in trash bins or spoiling during transportation and storage.
Imagine us, people living in Cyprus, during a Sunday or holiday lunch gathering. Don't we always cook too much? Don't we always have leftover food that is sometimes stored but sometimes thrown in the bin?
There are two ways of looking at the issue of food waste. Firstly, there is the social perspective of the problem, why do we have the privilege of having surplus food while other people are in need of basic nutrition. Secondly, there is the environmental perspective, food that is wasted translates into more deforestation, more irrigation and therefore greater use of water, more pressure on soil, more air pollution from fertilisers and pesticides, and higher greenhouse gas emissions.
Having said that, we need to bear in mind that in a sustainable food system, throwing away food is an "unacceptable" option for people and the planet. As shown in the food waste hierarchy below, starting from best solution (top) to the worst solution (bottom), the strategy for food waste is summarised as follows:
Preventing systemic food waste through addressing the cross-sectoral causes of food surplus;
Distributing and donating food when it cannot fulfill its primary purpose;
Properly treating food that cannot be eaten through the promotion of recycling – composting or methanisation – while avoiding any disposal option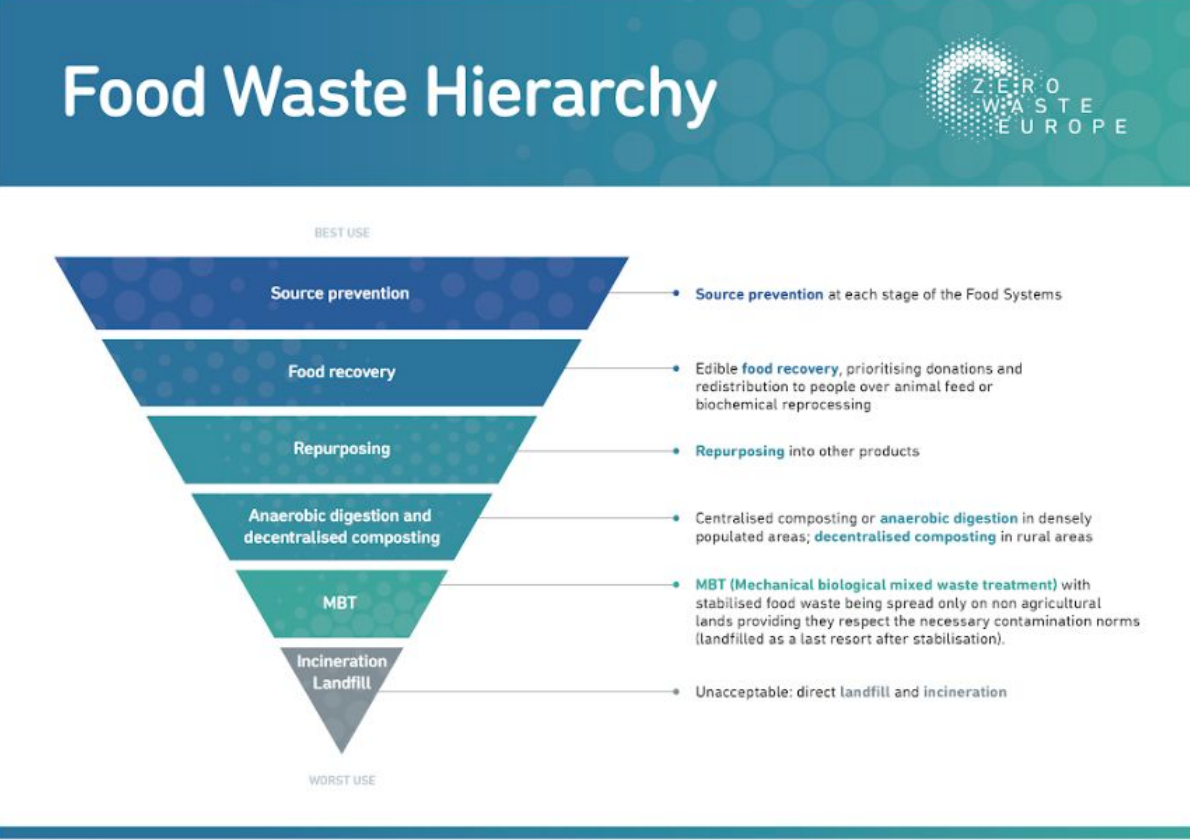 There are actions that we can do individually and collectively to prevent food loss and minimise food waste. Individually, we can start treating the food we eat mindfully. Some actions we can take are planning our meals before grocery shopping, buying no more than what we need, and being creative with our food leftovers. We need to avoid being seduced by bulk offers which might end up as waste. Collectively, we can support initiatives that help tackle food waste.
Let's take "Borume" as an example of such initiative. Borume is a non-profit organisation whose mission is to reduce food waste and fight malnutrition in Greece. Boroume (which means "I can" in Greek) represents the collective effort of a group of people to save food on a daily basis from many sources and we offer it to charities that help people who are facing food insecurity.
On a local level, the NGO Friends of the Earth Cyprus are currently trying to develop a movement to reduce food waste, by creating a collaborative platform as part of the EU-funded LIFE FoodPrint project, which aims to help food businesses and individuals, easily and safely donate their surplus food to nearby charities and community groups who can use it. You can check out the platform and register here: https://foodprintcy.eu/collaboration-platform/.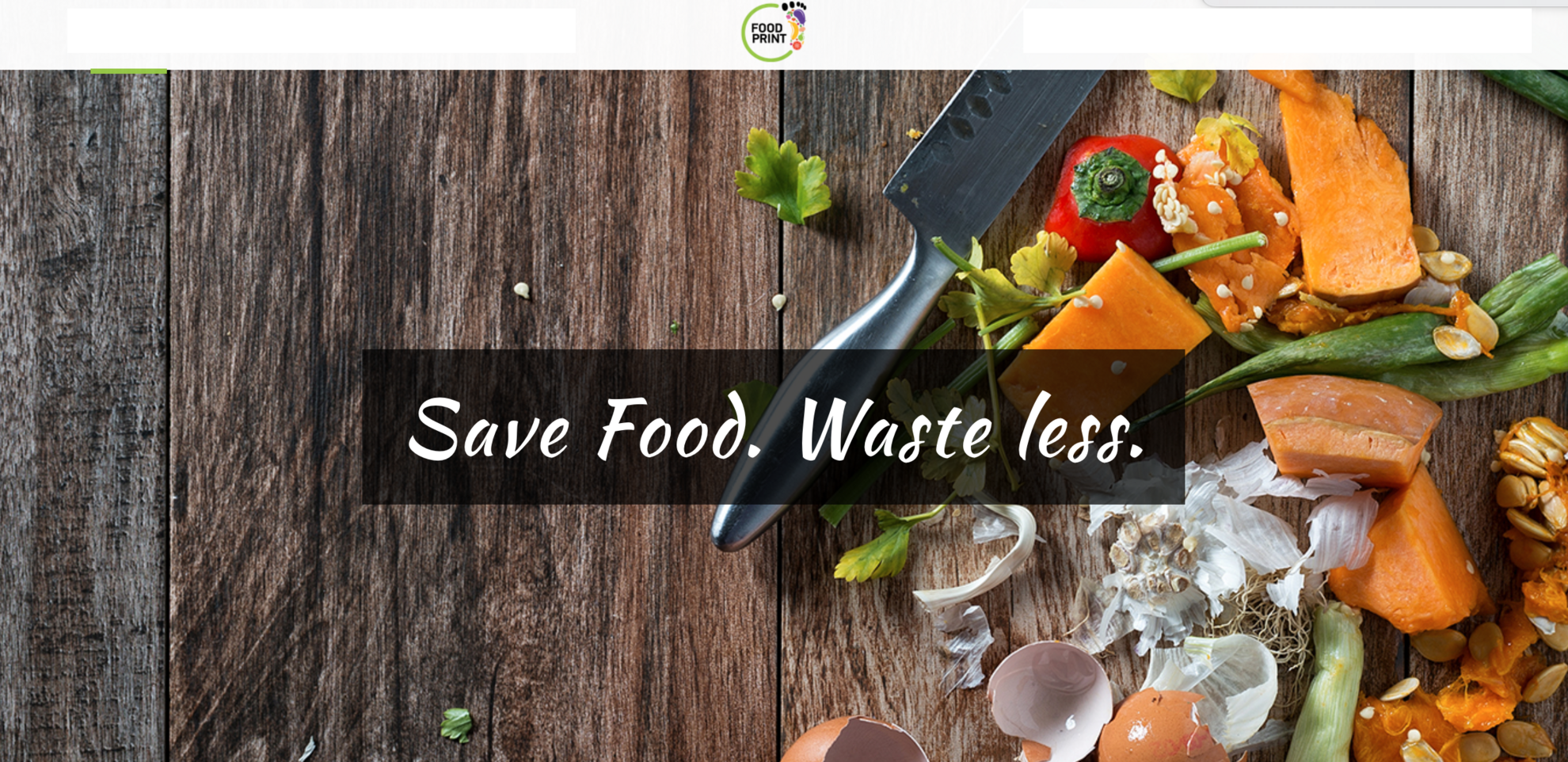 Imagine a hotel buffet or a catering service after everyone has left. What is left on the trays? A study conducted by the Cyprus Employers and Industrialists Federation under the same project, showed that 70 per cent of the fish people put on their plates is not eaten, nor is 55 per cent of seafood, 50 per cent of fruit and vegetables and 45 per cent of pastries. Forty per cent of starchy foods are also not consumed and end up in the trash!
By supporting local initiatives such as this one, you will "do your bit" for the environment and for each other. It is the ultimate feeling of belonging to know that you offered something to the community and made a positive impact.
On top of that, effective initiatives led by local organisations can lead all actors in the food system to rethink their work comprehensively and to engage in synergic collaborations and innovative solutions.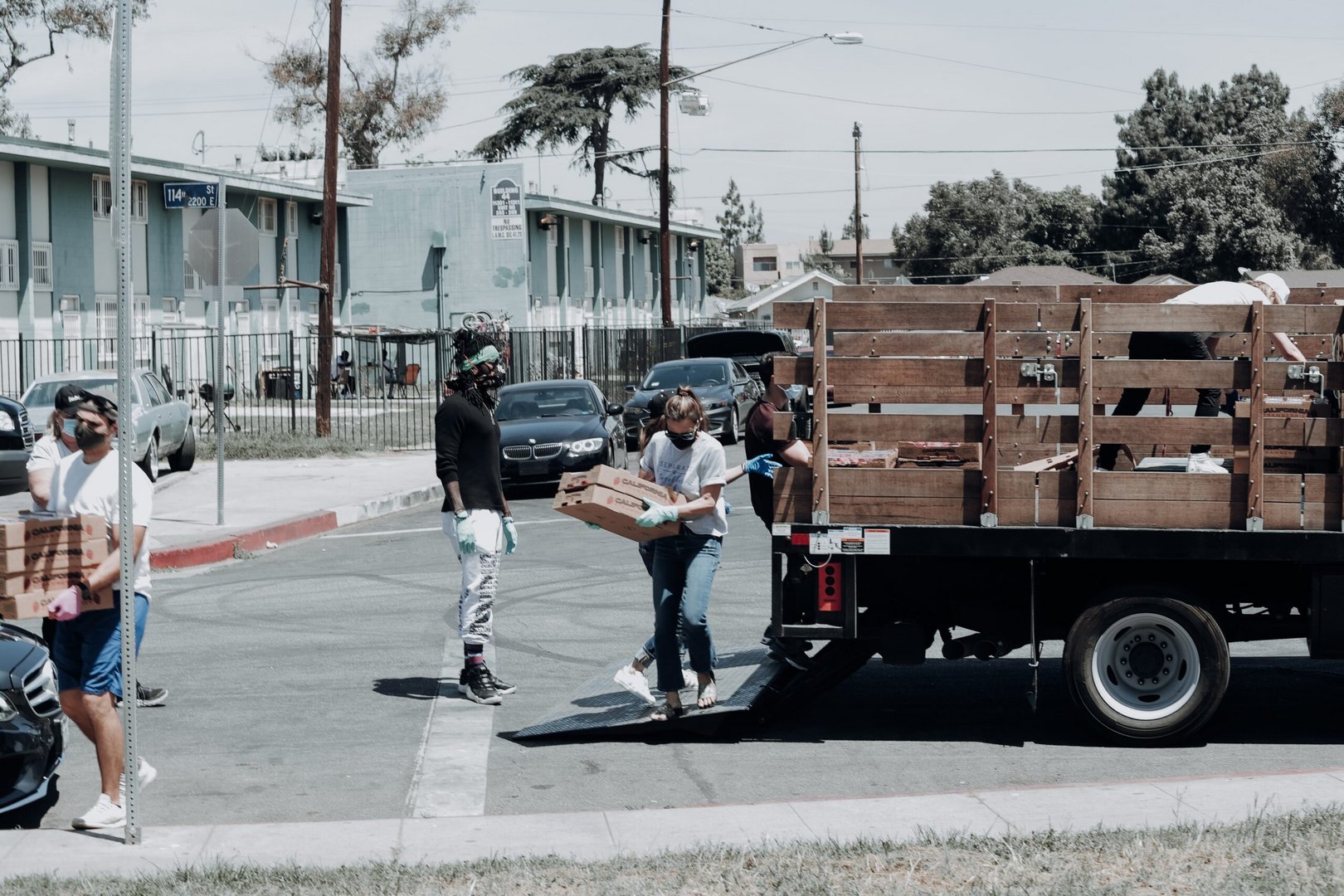 We need to act in a holistic way to find innovative and inspiring ways to reduce food waste with a wider objective of contributing to a sustainable food system that is healthier, ecological, economically viable, social, ethical, and resilient.
Let's not waste our opportunity!
Sara Mariza Vryonidi is a project coordinator at Friends of the Earth Cyprus and a Research Associate at the Sustainable Energy Laboratory of the Cyprus University of Technology