Decentralised finance (DeFi) is a vital component of the cryptocurrency sector and one of the most talked-about trends of the past few years. DeFi has remained popular amongst investors, and at the time of writing, the total value of tokens locked in DeFi totals $204.49 billion.
It can be difficult to identify where the real value and potential lie with new projects coming out all the time and a large volume of pre-existing projects. Here are three projects you should check out, each representing value from a different aspect of DeFi.
Ethereum (ETH): The foundation for DeFi to thrive
Ethereum (ETH) is the utility token of the Ethereum network. Perhaps best known for its influential role in the history and evolution of cryptocurrency and blockchain, Ethereum has significantly impacted the development of the blockchain community technology and technology.
DeFi comprises decentralised applications for peer-to-peer finance, and these would likely not exist in the form that we recognise today without the contributions made by Ethereum. If cryptocurrencies themselves were the first stage of crypto, then the Ethereum network would be the second, acting as a software platform upon which interoperable networks and programmable smart contracts can be built.
Because these projects are built as part of the Ethereum ecosystem, the increased value associated with new projects on Ethereum can directly influence and drive up the token price of Ethereum (ETH).
Calyx Token (CLX): DeFi With Great Prospects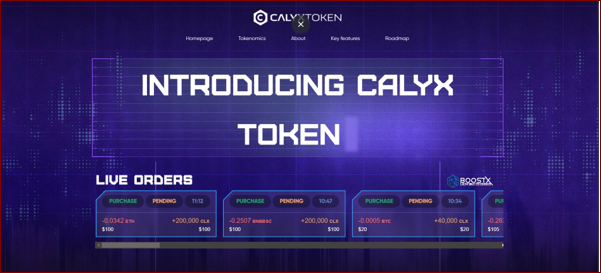 Calyx Token (CLX) represents the future potential of DeFi. The token is a utility used on CalyxSwap, where it is also the token used for rewards distribution to liquidity providers. In the future, it will also be used for decision-making and governance on the Calyx Token (CLX) network.
CalyxSwap offers traders a broad range of options when choosing the best rates as the liquidity is aggregated from multiple sources of liquidity protocols. In addition, thanks to a feature called 'atomic swaps', all trades are completed instantaneously.
Liquidity providers can enjoy rewards in Calyx Token (CLX) as an incentive for holding their crypto in one of their liquidity pools. These rewards are taken from a percentage of the transaction fees that the trader pays.
Currently in its third stage of pre-sale, Calyx Token (CLX) is by far the youngest project on the list and, as such, presents a potential opportunity for those looking to get in early. Upcoming project milestones include the launch of CalyxDAO in Q1 2023, but not before support for cross-chain trades is enabled in Q3 2022.
Aave (AAVE)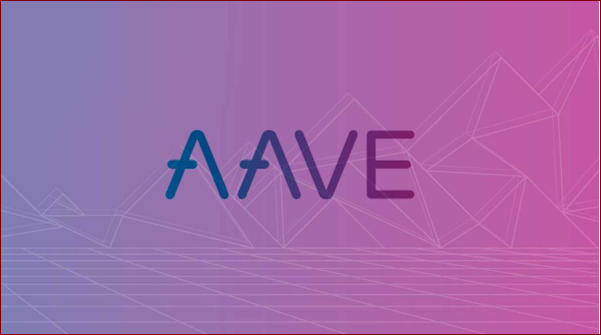 Aave (AAVE) is a liquidity protocol for peer-to-peer borrowing and cryptocurrency lending. An open-source protocol, the code powering Aave is publicly available and can be viewed by anybody or even integrated and adapted by developers to build a new DEX on its foundation.
In mid-March, the team behind Aave (AAVE) launched the third major release of its protocol titled 'Aave V3', which was developed to optimise network performance and scalability whilst also decreasing risk.
With the release of V3, Aave is still under development, and the team appears to be dedicated to continuous improvement so that their product is never out of date.
---
Calyx Token (CLX)
PRESALE: https://presale.calyxtoken.io/register
WEBSITE: https://calyxtoken.io
TELEGRAM: https://t.me/CALYX_TOKEN_OFFICIAL
Ethereum (ETH)
WEBSITE: https://ethereum.org/en/
DISCORD: https://discord.gg/CetY6Y4
Aave (AAVE)
WEBSITE: https://aave.com/
TELEGRAM: https://t.me/Aavesome