Weekends in May perhaps have an extra touch of festivities and a good mood as more and more events pop up around the island which signals one important fact – the arrival of summer. This Friday, Saturday and Sunday too several exciting happenings are taking place inviting islanders to new exhibitions, music gigs and even a street party!
To kickstart the weekend is a live blues-infused night at Sarah's Jazz Club with well-known band The Zilla Project. Armed with electric guitars and a drum set, The Zilla Project aims to electrify the Blues! The three-piece band will have you grooving in your seats this Friday, as all of their shows do. The live music will continue at Sarah's on Saturday evening as the quartet Beats n Pieces perform heart-warming and uplifting melodies from Bossa Nova, swing, jazz, Brazilian, Greek and world music.
Led by vocalist, flutist and melodica player Eleonora Roussou, the quartet's sound is charming, engaging and sprinkled with gems like Roussou's flute solos, jazz guitar riffs by Alexis Kasinos, and the fluidity and drive of Andreas Rodosthenous' bass playing backed by Rodos Panayiotou's exciting drum rhythms. Their friendly set includes several beloved well-known songs for which Roussou typically involves the audience for a fun night of music.
Over in Limassol, a new exhibition will open on Saturday at The Island Club featuring the work of solo artist Farah Al Qasimi. Born in Abu Dhabi, Al Qasimi now lives and works in both Brooklyn and Dubai while her work has been displayed across New York, Houston, San Francisco and Toronto.
With photographs, video and wallpaper, I Love Nature will run until July 2. "Exploring the exaggerated yet carefully crafted imagery through which commercial fantasies of Eden are made and sold," say the organisers, "the exhibition negotiates a world in which consumption is sublimated, the sublime commodified and Paradise is capital's ultimate promise."
For a taste of something upbeat and festive, Nostalgia Parties is celebrating its 8th anniversary this Saturday with its first street party! The Nostalgia Misfit Street Party invites party-goers to Engomi's industrial area, 4 Michail Georgalla street, for an evening filled with music from the 70s to the 00s. Co-organised with Misfit Union, the party's food menu will be by them while Nostalgia Parties invites all who have supported them throughout the years to come to celebrate.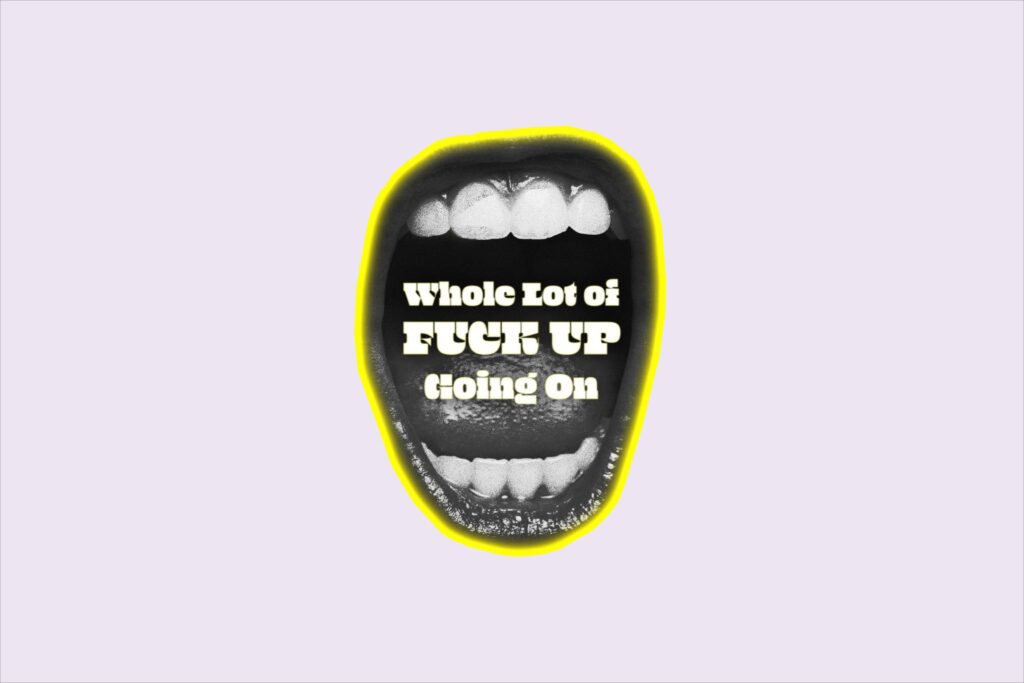 To close off the week is an event that aims to gather lovers of spoken word and performance art to share feelings, work and creativity. WriteCy and Ta Kalakathoumena organise the next Open Air Open Mic Night 1 this Sunday at 5.30pm at the coffee shop off Phaneromenis Squar. The event's name and theme? Whole Lot of Fuck Up Going On.
Five-minute-long original stories, poems, songs and spoken word pieces are usually welcomed and that is to be expected this time as well, as WriteCY brings out another get-together to share all sorts of feelings and thoughts. And with that, a packed weekend concludes.
The Zilla Project
Live performance by band. May 20. Sarah's Jazz Club, Nicosia. Doors open at 8.30pm, live music at 9.30pm. €10. Tel: 95-147711
Beats n Pieces
Quartet playing Bossa Nova, swing, jazz, Brazilian, Greek and world music. May 21. Sarah's Jazz Club, Nicosia. Doors open at 8.30pm, live music at 9.30pm. €10. Tel: 95-147711
I Love Nature
Solo exhibition by Farah Al Qasimi. May 20-July 2. The Island Club, Limassol. Opening night: 6pm – 9pm. Thursday – Saturday: 12pm-6pm. Tel: 25-252010
Nostalgia Misfit Street Party
Organised by Nostalgia Parties and Misfit union. May 21. 4 Michail Georgalla street, Nicosia. 7pm-12pm. Free. Tel: 99-224335
Open Air Open Mic Night 1
Organised by WriteCy and Ta Kalakathoumena. May 22. Ta Kalakathoumena, Nicosia. 5pm-7.30pm. registration for performers: [email protected]