Amidst a serious shortage of IT specialists, Cypriots received training from tech experts at the first European coding challenge in Nicosia this month.
The leading global provider of information and communications technology (ICT) Huawei powered the event on May 20 as the technology partner of the initiative which was organised in collaboration with the Cyprus Computer Society and the European association All Digital.
"Coding is an essential skill in Europe's digital era, since it is used everywhere for app and website development, software and hardware, and scientific research," Huawei said.
Two trainers from Huawei Mobile Services guided the participants of the challenge through the practical process of creating mobile apps and the various features offered on HMS. The second part of the workshop featured a session where all participants created a simple app which they also tested.
"Huawei encourages the further growth of an ecosystem of applications based on Huawei Mobile Services," said Marco Xu, public affairs director, CEE and Nordic region, Huawei Europe.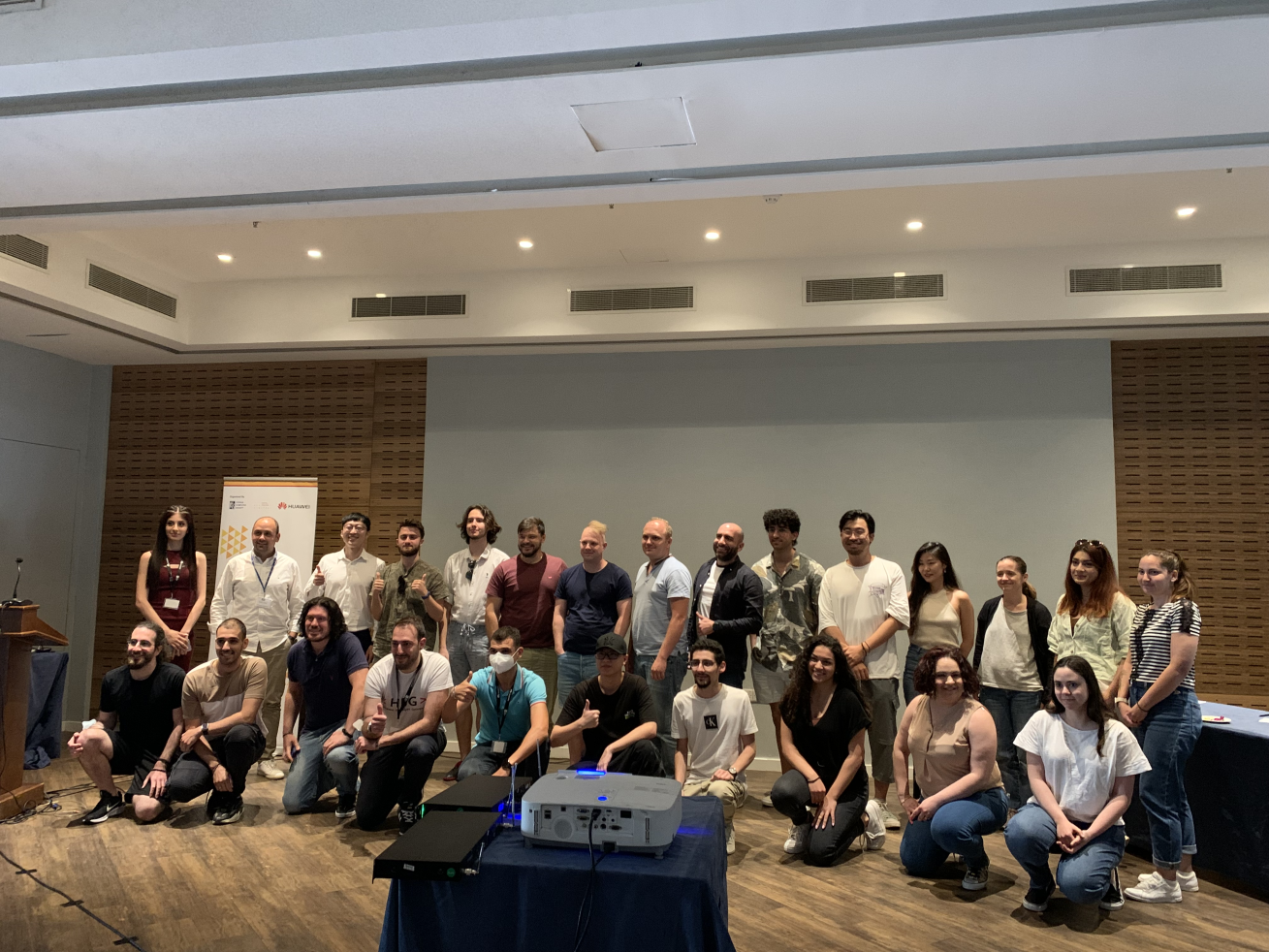 The challenge was welcomed by the Deputy Minister of Research, Innovation and Digital Policy, Kyriakos Kokkinos who, during his speech, referred to the shortage of IT specialists in the island and European efforts to address the global tech worker shortage.
Cyprus lacks about 4,000 IT specialists, Kokkinos said as he called "ambitious" efforts that are being made at a European level to improve digital skills of all residents.
Under the European Pillar of Social Rights, which sets out 20 key principles and rights for fair and well-functioning labour markets and social protection systems, the target for adults with basic digital skills is estimated to reach at least 80 per cent of the population by 2030.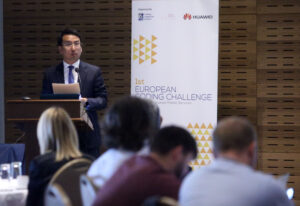 For Kokkinos, "that is not an easy task to achieve".
"There is a massive gap to be completed, especially for the coding," Huawei noted, adding that the company is "ready to become one of the contributors of this [European] ambition".
Furthermore, in its 2030 Digital Compass, EU set a gender convergence target as part of its target to reach 20 million employed ICT workers by the same year.
Referring on the gender gap in the field, Elena Strouthou from Cocoon Creations said "everything is conditioned to make a woman think that she's not good with a computer". Strouthou was invited to present to the participants her own coding journey which saw her being a software engineer, a scientist, an entrepreneur and a volunteer.
Highlighting the importance of technology use in business, Huawei said that nowadays, both small-to-medium-sized enterprises (SMEs) and larger companies use mobile apps for their business.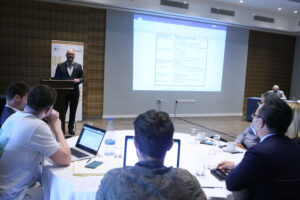 Applications are also widely used for public purposes, such as their use during the pandemic, where mobile apps played an essential role, enabling the government and citizens to alert high-risk contacts and trace their mobility in EU member states.
According to the research, the total revenue generated in the app market will reach $465,655m (€436,691m) in 2022, while in-app purchase (IAP) revenue in the app market is projected to reach $214,576m (€201,229m) in 2022," Huawei noted.
"As a result, building the coding skills for mobile app development can generate many business opportunities and benefit different sectors in our society," the company added.
The first European Coding Challenge was supported by the Youth Board of Cyprus and the Young Entrepreneurs Organisation of the European Union (JEUNE).