Two parts of a large rainbow flag were sewn together during the first intercommunal pride parade on Saturday in divided Nicosia.
Hundreds of people from both sides of the island marched to the Home for Cooperation in the buffer zone of the divided capital as part of the 'United by Pride' community-led LGBTIQ+ parade.
After crossing the Ledra Palace checkpoint coming from Kugulu park, marchers from the north carried a rainbow flag that was sewn together with the same flag that marchers from the south had carried from Eleftheria Square.
The flag was then hung on the facade of the Home for Cooperation.
The march from both sides of the island was peaceful with light police presence as participants were at times chanting in support of LGBTIQ+ rights. There were also environmental slogans against the controversial Akamas development plan.
"There is no pride on a dead planet, save Akamas," a banner read.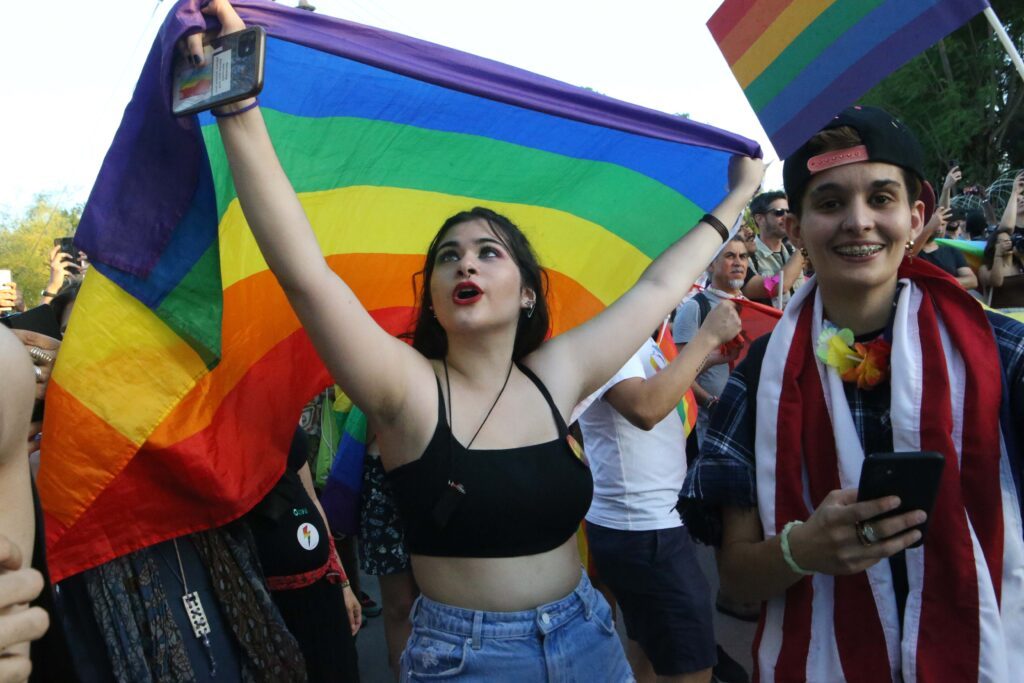 Following the pride parades that started at 6pm, a party with music and dancing continued at the Home for Cooperation.
This was the first intercommunal pride parade to take place with physical presence in the island.
It was organised by the newly emerged group called Queer Collective CY and Queer Cyprus association in the north. The event was also co-hosted by LGBT-PILIPINAS, LGBT Africa and LGBTQIA+ & Allies Students Club of University of Cyprus.
The first Greek Cypriot pride parade, the annual event for the LGBTQI+ community, was held on May 31, 2014 by Accept LGBT NGO which has since been organising the annual Pride parades.
This year, the NGO announced it will hold the Pride march on September 25.
Pride events are usually held in June in honour of the Stonewall riots in response to a police raid on June 28, 1969 at the Stonewall inn gay bar in New York city.