With the UN warning of global famine, Cyprus is taking a 'wait and see' approach to food security
With the UN warning this week that 40 countries were on the brink of famine and that things could worsen next year, experts and industry players in Cyprus say the situation with food adequacy is under control – for the moment. But as to what the future holds should the Ukraine conflict drag on as world powers say it will, their replies amounts to keeping one's fingers crossed and hoping for the best.
Although famine is unlikely in Western countries, shortages are expected in the global supply chain and growing inflation may see many people in vulnerable groups go hungry and unable to make ends meet as energy bills spiral out of control.
Is there something Cyprus itself can do to boost its own food supply and help keep prices low? Not a great deal, it looks like.
Last month the Chamber of Commerce and Industry (Keve) sounded the alarm. In a letter addressed to President Nicos Anastasiades, they urged authorities to think outside the box by doing something other than the go-to solution of subsidising farmers hit hard by the double whammy of slack supply chains and spiking commodity prices. They urged among other things, incentives for increasing local food production.
Keve said the government should ensure sufficient quantities of cereals, mainly for livestock purposes but also for human consumption, to ensure the survival of the animals and the continuous supply of meat to the market, Keve said. Fish farms should also be given incentives to boost production.
"The state must enhance the country's self-sufficiency in a number of products that are considered strategic for the survival of citizens and the smooth operation of our industries in future similar situations, such as food and other industrial products," it added, including incentives for the creation of larger storage facilities, silos and cold stores to increase the country's storage capacity for food.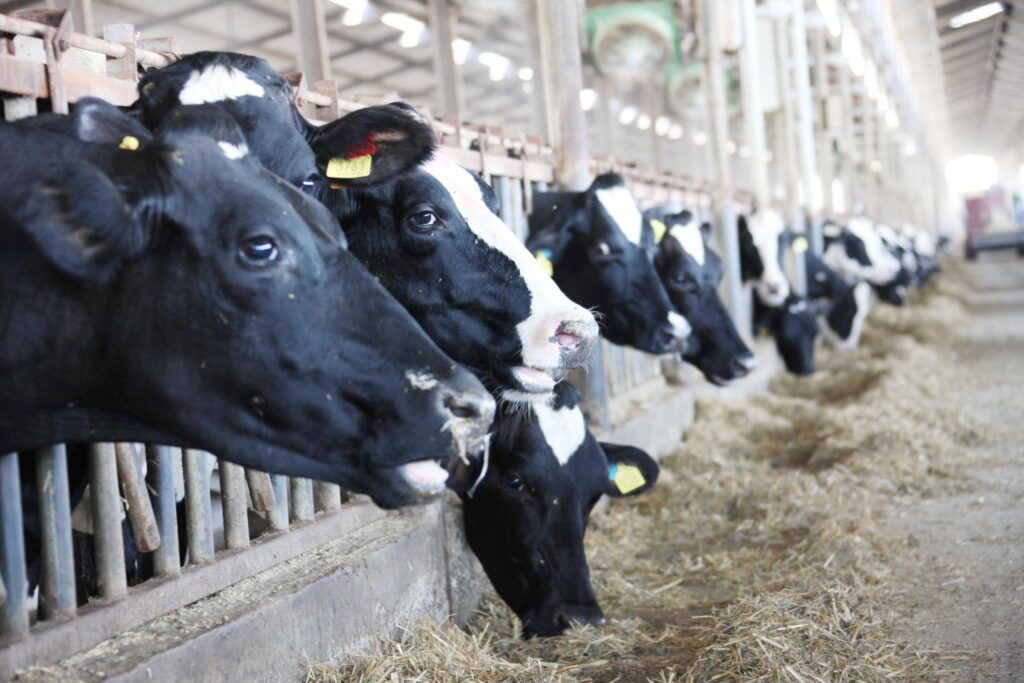 The government went ahead anyway with dropping helicopter money on people, a temporary fix to offset rising prices that is unlikely to be any use in the long term should the crisis continue. The first supplementary budget of 2022, passed by parliament in early June, included €18 million for the purchase and storage of strategic reserves of grains, plus €7.6 million in direct support to goat, cattle and pig farmers but only to cover higher production costs, not to increase production.
Admittedly the self-sufficiency policies advocated by Keve – even if taken on board – could not be implemented overnight. Still, two main questions emerged: can the island pull through the current situation? And even if it can this time, geopolitics permitting, what can Cyprus do to improve its food self-sufficiency so that it's not vulnerable to future external shocks?
The Sunday Mail reached to the Agricultural Research Institute (ARI) for some answers. It transpires that for some products, Cyprus can hold its own, while for others it's almost entirely reliant on the whims of the world.
In an emailed response, Marinos Markou, Chief Research Officer at the ARI, and Research Officer Andreas Stylianou said:
"Apart from adverse weather conditions like frequent droughts and low precipitation and the small and fragmented plot size, being a small island, Cyprus relies heavily on imported agricultural inputs, such as fertilisers, pesticides, fuel and feedstuff. In this context, the Cypriot agricultural sector is highly vulnerable to price volatility and market shocks (e.g. wars)."
The experts added that the high dependency of farmers (mainly livestock farmers) on external (imported) inputs has been substantiated by recent studies conducted by the Agricultural Research Institute. Market shocks might lead to increased inputs prices, transmitted to all the supply chain actors, primarily consumers, putting farmers' survival at risk, especially when inputs delay or cannot meet the demand side.
On how self-sufficient is Cyprus in general, Markou and Stylianou cited the latest available agricultural statistics (2021), showing that Cyprus has a self-sufficiency rate above 75 per cent in almost all fresh agricultural products, including citrus, fresh fruits, fresh vegetables and potatoes.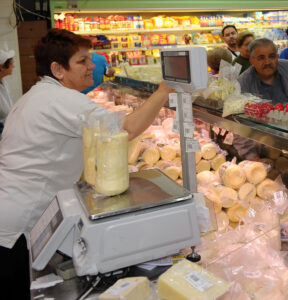 The self-sufficiency rate is also above 75 per cent in most meat types (except beef and veal), including sheep and goats, pork, poultry but is dependent on external factors to feed them. The same applies for eggs and milk, but not for milk products where, apart from halloumi other types of cheese are mostly imported. A shortage is observed in legumes, where almost 86 per cent of local consumption is imported. Feedstuff used in livestock production is mostly imported, reaching 90 per cent of the total consumption for barley and wheat, while for soya/oilseeds and corn all the locally consumed quantities are exclusively imported.
Can something be done to improve the island's self-sufficiency?
The experts reiterate that Cyprus' main problem has to do with the high dependency of the livestock sector on imports.
"To this end, certain policy measures could be adopted in order to allow farmers to produce more grains, hay and other feedstuff locally. However, even if local production could be increased, certain products (e.g. soya/oilseeds and corn) could not be produced locally.
"For feedstuff produced locally, one possible measure is the scrapping for a certain period of the compulsory set-aside precondition, in order to allow farmers to cultivate their fallow land. Another measure could be the provision of preferably gray water (treated wastewater) or even blue water (from dams) at subsidised prices, in certain areas, to produce cereals, hay and other feedstuff. A third measure could be the exploitation of uncultivated land to produce feedstuff."
But what if the Ukraine war persists? How about six months, or a year from now – will we face an issue with food shortages?
"Nobody could answer this question," the experts assert.
"Apart from the danger of reduced flow of cereals from Ukraine and Russia in the international trade, the increasing cost of energy threatens the profitability and sustainability of entire economic sectors. For example, a small livestock farm in Cyprus that relies on imports of feedstuff from abroad for the daily survival of its animals, will not be able to remain viable and profitable for long enough if feedstock prices and other inputs continue to rise, while there is a risk of sudden death in case of depletion of feedstuff kept by the government for two or three months."
The same applies for the majority of activities in agriculture where Cyprus seems currently to be self-sufficient. For instance, in potato production Cyprus is self-sufficient today and exports high volumes abroad. However, most inputs, like seed-potato, pesticides, fertilizers, fuel, etc. are imported. If the prices of raw materials continue to increase, or if the quantities imported due to the war are limited, surely the degree of self-sufficiency of Cyprus will deteriorate.
Christodoulos Angastiniotis, chairman of Keve recalled that Cyprus annually consumes some 600,000 tonnes of grain – for all uses. The island itself produces 50,000 tonnes, at a maximum.
On grains for animal feed, Angastiniotis said the strategic reserves secured by the government are enough to last about six weeks. The grain imports were obtained from Moldavia and Romania – not Ukraine.
In addition, traders have about three weeks' worth of grains in stock.
Also, the local grain harvest is soon coming up – expected to yield some 50,000 tonnes of grain – good for about four weeks of consumption.
For human consumption – grains for pasta and flour – the amounts should be enough for two to three months.
On whether Cyprus can increase its local production by any significant degree, Angastiniotis gave a flat 'No' – the logistics involved are daunting, and in any case there's also the question of rainfall which we have no control over.
"I don't think self-sufficiency is a plausible target for Cyprus, at least not in the near term."
Dinos Mitsides, head of the flour mill owners association, told the Sunday Mail:
"We are OK for now – sufficient grain stocks for three months. We are waiting for the local harvest, that will help somewhat."
The main problem are the prices that have skyrocketed. Grains are twice as expensive now.
"I hear murmurs about a shortage in sunflower, usually imported from Ukraine. Sunflower is very important as it's widely used for frying."
There's also the logistics issue – storage. Mitsides have space to store about 20,000 tonnes. The other major producer, Hadjigiorkis & Sons, likewise have storage for 20,000 tonnes. The 40,000 tonnes total is good for three months. But this is "normal," Mitsides added.
Likewise Andreas Agrotis, CEO and owner of Amalthia Trading, advised against pushing the panic button just yet.
About 70 to 80 per cent of the company's products are imported.
On tomatoes, cucumbers, eggplants, zucchini, Agrotis said Cyprus produces enough.
"Every year we get a 'dip' in the availability of these items – which is when you have to import in order to replenish. This is normal – the 'dip' usually lasts two weeks. But this year, due to the low rainfall, we went for about a month without local tomatoes going to market. Right now there's no shortage of fruits and legumes, so no need to import. The problem is the rising prices. Also, shipments are taking too long to get here."
He cited one example of a recent cargo of bananas from Ecuador arriving here – it took three months from the date of placing the order.
Also, shipments of onions from Holland – these normally takes two weeks to get here. This year it took two months.
Can we increase production in Cyprus? Difficult, says Agrotis. A big factor is the increasing cost of production. Fertilisers also much more expensive now.
"But I wouldn't say we have a food adequacy problem in terms of vegetables and fruit. In fact, on some items there's a surplus, waste."
Again, at issue are the high prices. Once they reach a certain threshold, demand will fall because people can't afford to spend that much.
The issue of fertilisers is key, also highlighted by Tasos Yiapanis, head of the Panagrotikos farmers union.
"Fertiliser costs are sky-high: ammonium nitrate used to go for €22 per package, now €45 per. The problem is that the farmer must raise prices in order to survive. Right now farmers are struggling to make ends meet, let alone turn a profit."
Yiapanis similarly does not foresee difficulty in the near future. But with a caveat: "The worry is how many tourists will descend on Cyprus this summer. Still, only if we have a record number of tourists would there be a problem with food shortages."
---
Self-sufficiency: How does it measure up
By Jean Christou
Self-sufficiency can be measured in many ways; however, a ratio of production and consumption of individual products are the most common way of measuring.
According to the UN's Food and Agricultural Organisation FAO, in the 1970s, most countries, around 62 per cent were largely food self sufficient and self sufficiency was widely accepted as an agricultural policy goal.
It said that this policy fell out of favour with many countries in the 1980s as world commodity prices, including for food, were low and falling, and many countries became net importers.
"At the same time that food trade has increased, there has been a growing reliance on certain exporting countries as sources of staple food imports," it says.
"All countries, even large food exporters that are fully self-sufficient, typically import at least some food. Even North Korea, the country with perhaps the most isolationist policies, still relies on some imports and food assistance for a portion of its domestic food needs".
The FAO suggests that ensuring a measure of self-sufficiency in food can provide governments with a contingency against supply disruptions that may arise in the context of war, a decline in availability of food on international markets, or volatile food prices on international markets.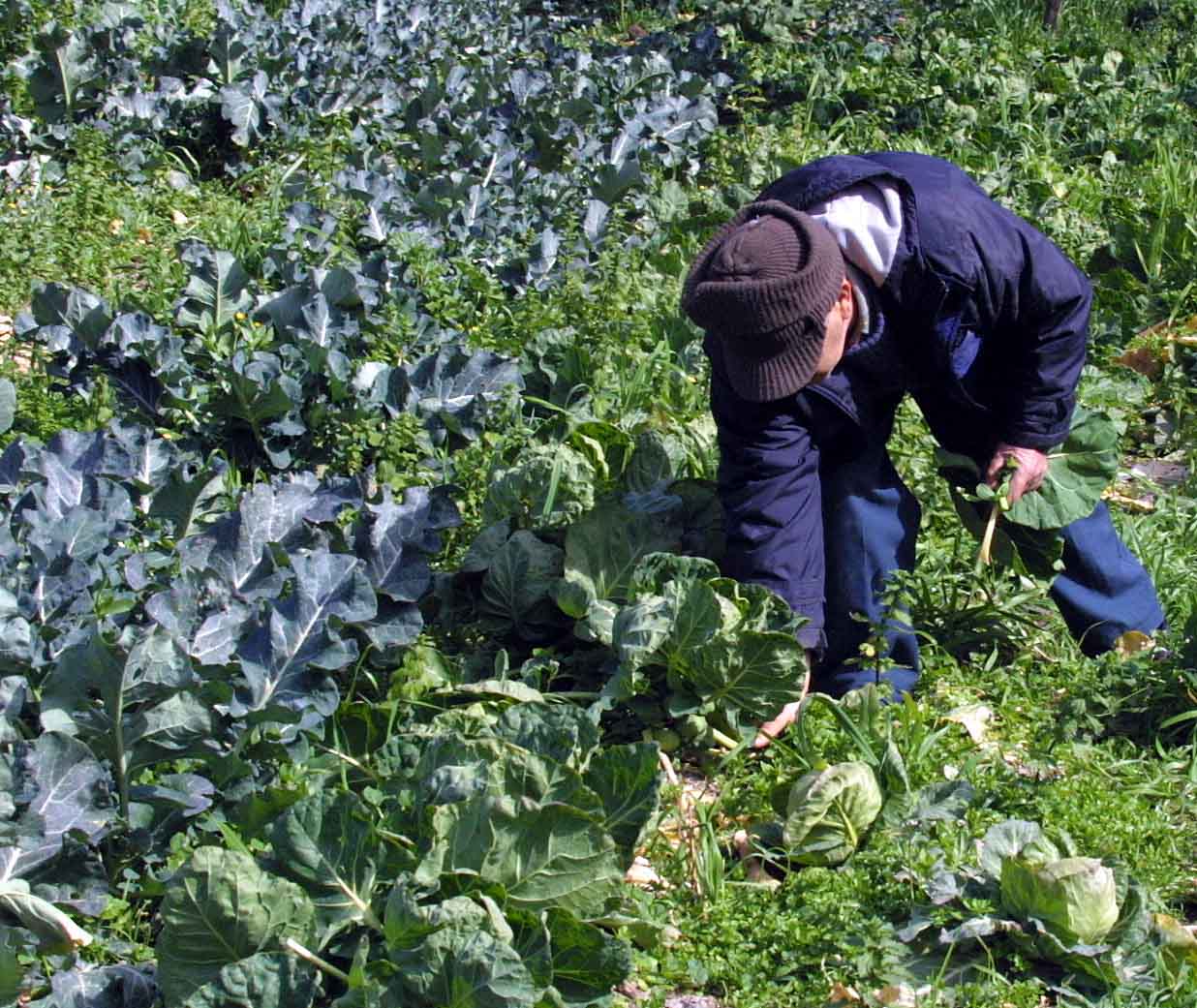 A key indicator for self-sufficiency measuring is the self-sufficiency ratio (SSR), which is defined "as the share of domestic production in total domestic use, excluding stock changes"
The SSR indicates the extent to which a country relies on its own extraction of biomass, originating from the domestic natural environment, to meet domestic demand for raw materials. The higher the ratio, the greater the national economy's self-sufficiency.
The lower the SSR, < 100 per cent, the more the national economy's dependence upon biomass imports. These are measured in IDRs (Import Dependency Ratios). The higher the IDR, the more imports are needed.
According to an EU report, biomass self-sufficiency varied spatially across the EU countries. "Some countries lack the necessary natural resource base or face ecological asset scarcity to be self‐sufficient. Such countries, for example Cyprus, Malta, Netherlands, Belgium, and Luxembourg tend to rely on imports to meet their consumer needs and for local production.
Cyprus' biomass self-sufficiency or SSR runs at around or under 30 per cent and its import dependency IDR runs at around 73 per cent, second only to Malta and Luxembourg at close to 90 per cent IDR.
For example, although not an EU member, Switzerland's overall SSR is around 50-55 per cent but data shows that there are major differences across products. It is able to produce almost 100 per cent of its animal foodstuffs but only 40 per cent of its plant food.
From the point of view of the European Green Deal's ambitious target to reduce net greenhouse gas emissions to zero by 2050, the EU climate scenarios foresee a 70–80 per cent increase in biomass use demand, while its supply will lag behind, a 40–100 per cent gap relative to the large increases in demand. In addition, the launched strategies of Farm to Fork and Biodiversity, which are a part of the Green Deal, are likely to influence the reduction of agricultural production of up to 30-45 per cent at the same time as global consumption is projected to almost double.