The finals of the Chinese language competition Cyprus Bridge were held recently online, the second consecutive year the competition has been held in Cyprus. It was held alongside the 2022 Chinese Language Competition for foreign college students, high school students and primary school students in Cyprus.
Since the introduction of the strategic cooperation partnership between China and Cyprus in various fields, the educational cooperation has developed rapidly and has become one of the mainstays of the agreement, Chinese ambassador Liu Yantao said.
Cooperation such as joint education has been widely developed between Chinese and Cypriot universities, with the Confucius Institute in Cyprus also entering the approval process. The Chinese government provides Cypriot students with scholarships to study in China each year, creating more opportunities for Cypriot students to learn Chinese, exchange experiences and develop their talents.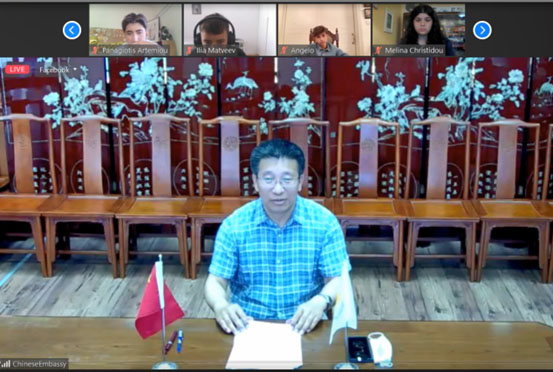 Ambassador Liu stressed that as the most important Chinese language competition in the world the Chinese Bridge has become an important trademark of international cultural exchanges. Learning Chinese will open a window to understanding the development of present-day China and traditional Chinese culture and become an institution for enhancing exchanges and mutual learning between the ancient civilizations of China and Cyprus, he said, in addition to deepening friendship and of mutual understanding between the two countries.
The ambassador expects young students from Cyprus to set foot in the land of China as soon as possible and experience a China where tradition and modernity coexist.
The Competition was hosted as last year by the Chinese Language School Cyprus and was jointly evaluated by domestic and foreign judges. The finals were attended and addressed by director of the Confucius Institute of the University of Cyprus Cao Li. In total, more than 80 contestants participated in this year's competition, 32 of which reached the final where they competed in three areas: speech, knowledge and talent show. The contestants not only showed their ability to express themselves in Chinese, but also performed Chinese songs, guitar, traditional dance, recitation, paper cutting and more.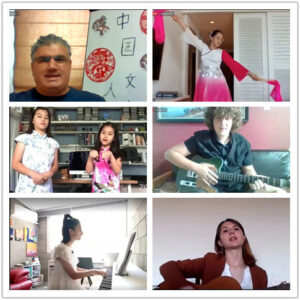 Gold, silver and bronze medals were given in addition to awards for best eloquence, best performance, best creativity and popularity on the internet.
In the non-native Chinese language group, Elizabeth Vasilyeva, a high school student from the American International School, and Yulia Drepenkina, from the Junior School elementary school, won first place in the high school and elementary school groups, respectively.
In the Chinese-speaking team, Su La and Zhang Jiaxuan won first place in the high school and elementary school teams, respectively.
Filios Fylaktou won the first place in the adult category.