Despite being in a bear market, developers all over the globe have been busy building, and now that market conditions have reversed, hundreds of new protocols are ready and waiting to put in enormous gains. Whilst price action has been negative over the past nine months, the technological advancements have been tremendous, and with Bitcoin rallying, it gives altcoins space to make their own moves.

Gnox (GNOX), a protocol coming soon to the BSC (Binance Smart Chain), has sold out of its ICO (Initial Coin Offering), and the hype surrounding the project is reminiscent of the Polygon (MATIC) and Uniswap (UNI) token releases. 
Gnox (GNOX)
Gnox is bringing simplicity to DeFi (decentralised finance), yield farming has been dominated for too long by a minority of investors, and Gnox is making it accessible to all. The protocol employs buy and sell taxes to accrue a treasury fund which is deployed within DeFi to generate yield. It is the first treasury built to earn for investors, and each month GNOX holders will receive a stablecoin reflection.

The mechanics show that Gnox has been created with a strong preference for long-term holders. With only the generated yields being split amongst investors, never the principal sum of the treasury, Gnox is designed to deliver increasing stablecoin payouts with time. As these payouts materialise and the market prices them into GNOX's valuation, the token price is expected to soar.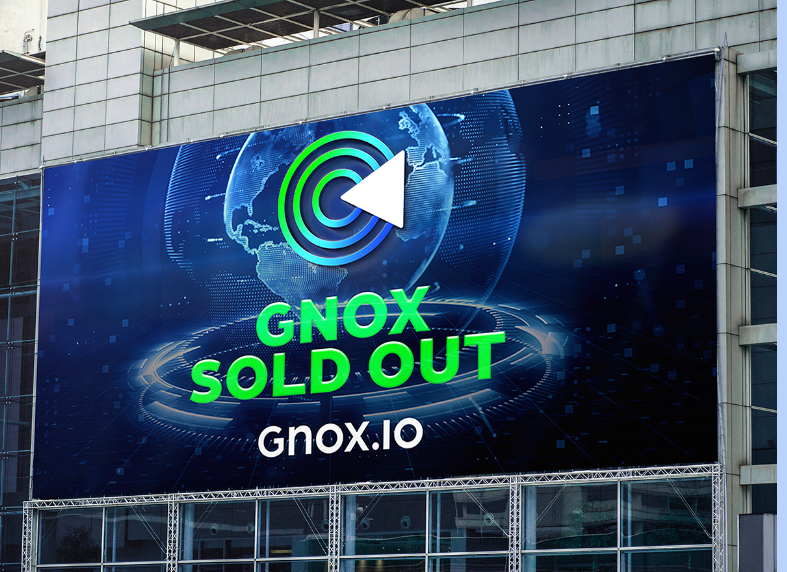 Polygon (MATIC)

Polygon is arguably the most famous layer 2 scaling solution within the ecosystem. Its role in delivering affordable DeFi interaction to a larger percentage of investors was not ignored, and it experienced violent growth. Polygon's original PoS (Proof of Stake) Matic sidechain has evolved its own ecosystem and with developers now focusing on rollups, Polygon is set to deliver another wave of scalability to the ecosystem.

During its ICO in 2019, MATIC tokens sold at $0.00263 and Polygon successfully raised more than $5.5 million in less than a week. MATIC now trades at $1, meaning investors who participated in this presale and still held would have made more than 380X on their initial investment.

Uniswap (UNI)

Uniswap is the number one DEX (decentralised exchange) within the Ethereum ecosystem and has greater liquidity depth and trading volume than several major exchanges. UNI is the governance token and currently trades at $9.

The UNI release caused massive hype amongst the crypto community, and the airdrop remains one of the most profitable to date. Uniswap airdropped 400 UNI tokens to anyone who had used the platform prior to September 1st 2020. Currently, 84% of these tokens have been claimed, meaning many investors still have 400 UNI tokens waiting for them on the DEX.

Find Out More Here:
Join Presale: https://presale.gnox.io/register
Website: https://Gnox.io
Telegram: https://t.me/gnoxfinancial
Discord: https://discord.com/invite/mnWbweQRJB
Twitter: https://twitter.com/gnox_io 
---
DISCLAIMER – "Views Expressed Disclaimer: Views and opinions expressed are those of the authors and do not reflect the official position of any other author, agency, organization, employer or company, including NEO CYMED PUBLISHING LIMITED, which is the publishing company performing under the name Cyprus-Mail…more
---