By their very nature, entrepreneurs are usually pioneers. They are willing to take risks as they disrupt established industries and ways of doing things to introduce new ideas or products. In this issue of Cyprus 4.0, we profile large companies that have played a key part in shaping Cyprus' business landscape, and the pioneers heading up these organisations, and how their vision will redefine and drive these businesses into a new era.
The term "pioneer," encompasses much more than just those individuals who are the first to undertake anything. Pioneers possess a diverse set of skills and qualities, embodying the spirit and culture of the company they work for. They are willing to take calculated risks, so that they can achieve a specific goal, simultaneously motivating team members to be aligned with their organisation's short- and long-term strategies.
Pioneers seek out market inconsistencies where new opportunities exist for improving on current industry offerings. Whether that involves delivering traditional products and services in a novel way, or by launching a completely new product into the market, the early visionaries tend to become the market leaders.
We occasionally require others to lead the path for us to progress. Although most initiatives are frequently team endeavours, innovation teams frequently perform at their peak when supporting a leader who can enthuse and motivate them with a bold concept or an alluring master plan.
It is not necessary for meaningful innovation to be founded on pure invention. There is an exciting shortcut, which is founded on bold, novel fusions of already existing components that both increase consumer value and reduce expenses.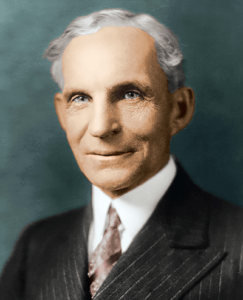 Many of the most popular brands in use today were once disruptive innovators. Henry Ford, for example, revolutionised the auto business by adopting assembly-line techniques that facilitated quicker and more affordable manufacture.
Another excellent example is Amazon, which started out as one of the first online book retailers before evolving into one of the largest and most reputable technology companies in the world. As access to the internet improved, the organisation's popularity grew, ultimately elevating Amazon to the status of one of the largest retailers in the world, and a true pioneer of e-commerce.
Setting and achieving organisational goals is simply one aspect of innovation leadership. Pioneers frequently have an impact on society that extends beyond the confines of their organisation.
As the world changes, new opportunities and challenges arise. Knowing how to run their organisations responsibly and socially conscious will be the key competency for the next generation of pioneers.
Every organisation has a social duty to the world at large. The effect that businesses have on people's lives will broaden as they increase in size and reach. Even smaller enterprises can impact the families and communities they deal with.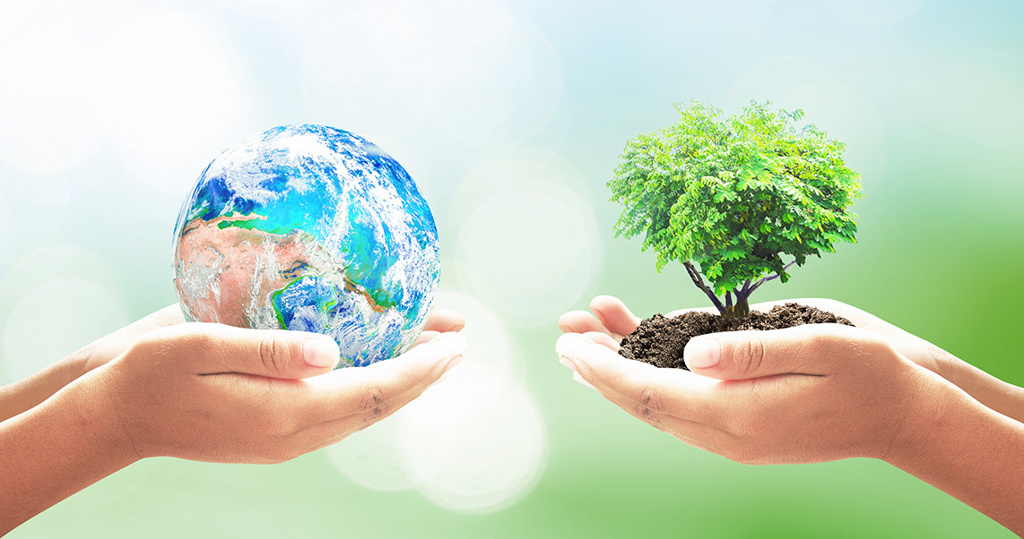 Many organisations across Cyprus have included greener strategies in their business plans, to lessen humanity's carbon footprint and stop the potentially catastrophic effects of manmade climate change. To ensure an organisation's longevity, an effective Corporate Social Responsibility (CSR) programme needs to be implemented, and it can also give the company a competitive edge in the market.
"Consumers want organisations to demonstrate their social responsibility, not simply tell them about it," Sheila McLean, president of Markstein, mid-Atlantic, a full-service marketing communications agency in Birmingham said. "Navigating these expectations is not easy. Brands need a much deeper understanding of their customers' values as they chart their own social responsibility course. They need to demonstrate real impact over time."
According to McLean, millennials continue to be more focused on social and environmental issues than younger and older consumers. "Millennial values will become more and more important as their purchasing power grows."
The pandemic's recent challenges raised concerns about employee health and safety, compensation for unavoidable illness, and the responsibility of businesses to look after the welfare of their society. Although the government of Cyprus and the heads of the major business organisations on the island both put forth numerous ideas and solutions, leaders still need to develop those ideas and demonstrate moral fortitude as an example of their workforce.
Setting the course is only one aspect of responsible leadership. It involves executing it along with the rest of the company and ensuring that the right course is taken. It calls for sacrifice, diligence, a readiness to defy expectations, and a great amount of transparency. It is not sufficient to merely follow sporadic interests and endeavours; the organisation must be dedicated to the responsibilities it undertakes. Other challenges that need to be addressed include finding out what needs to be done and convincing the rest of the organisation to support it.
Entrepreneurial pioneers in innovation and inclusiveness will create new opportunities and transform their industries, just as historical pioneers opened the path for new advances in our country. The future has a lot of possibilities as more businesspeople adopt a pioneering mindset that aims to improve the world.
There is no guideline for initiating change. Pioneers must be their own guides on each walk over the difficult terrain. Choosing the road less travelled will make all the difference.
Organisations that rethink, reshape, and reinvent themselves will be best placed for the future. Removing constraints created by existing mindsets and organisational structures is also needed to help organisations stay one step ahead. Aside from building sustainability into everything, other trends include restructuring their supply chains and moving production closer to the point of demand and integrating virtual and physical worlds as 'real virtuality' becomes a part of everyday life.
The next generation of pioneers – businesspeople, entrepreneurs, and professionals – are developing products and introducing trends that will create a completely inclusive society where everyone has equal access to opportunities, economic prosperity, and well-being, regardless of age, gender, geography, language, or other constraints. To achieve higher socioeconomic benefits for all, these same pioneers are exchanging knowledge with one another about how to redefine work culture globally in the 21st century.