Turkey has exceeded all limits but we will respond with responsibility, Greek Prime Minister Kyriacos Mitsotakis said on Friday after meeting Cyprus President Nicos Anastasiades at the Maximos Mansion in Athens.
"We reiterate once again that with firmness, self-confidence and with commitment to international law, we respond to any rhetorical extremities of Turkey," Mitsotakis said.
Anastasiades was on a flying visit to the Greek capital.
He said that both Cyprus and Greece continue to receive threats from an EU candidate country.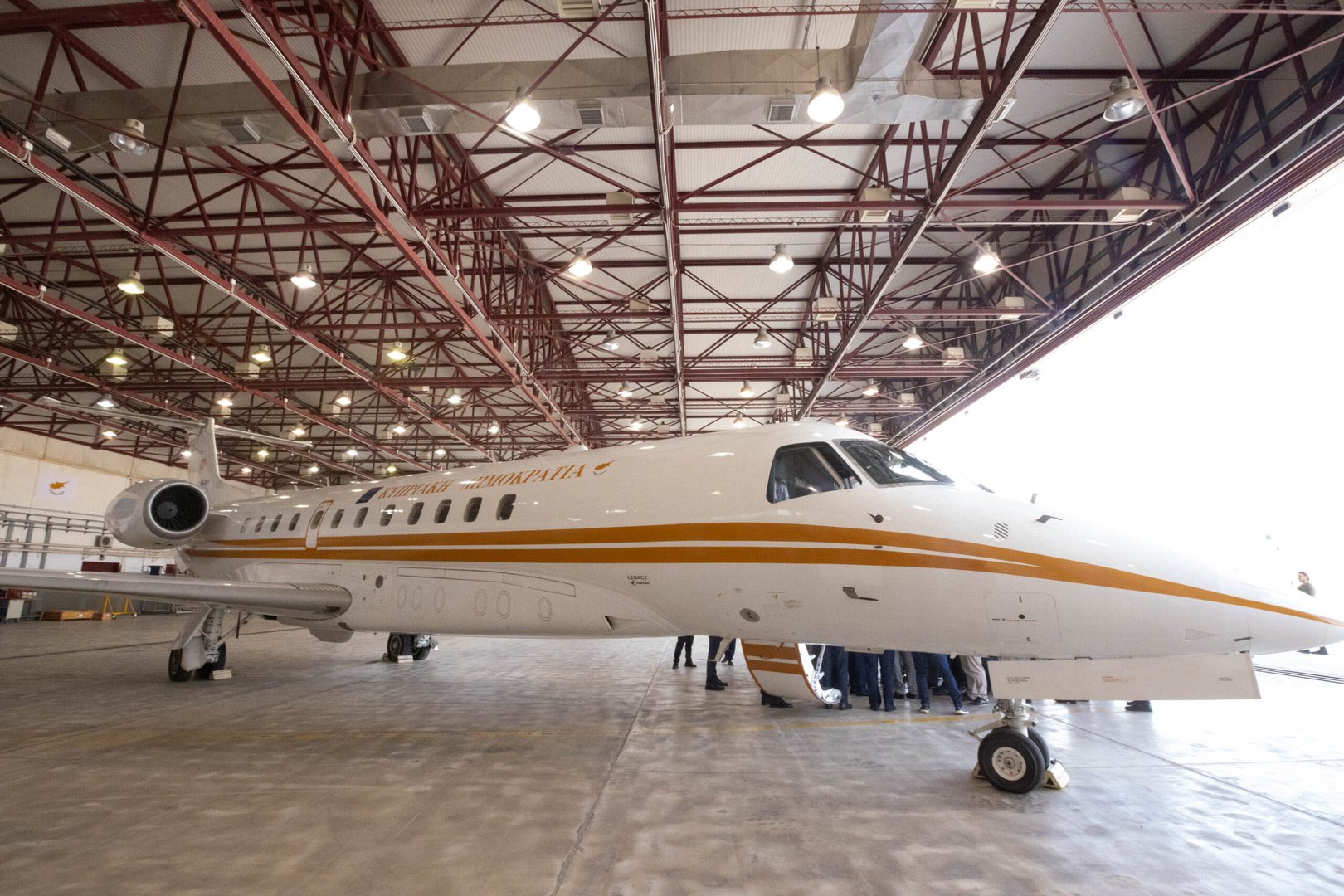 At the meeting an aircraft was given to the Republic of Cyprus by Greece, which will be used as the presidential jet. Anastasiades had said that Cyprus was the only country in the EU that did not have such a vehicle. He was due to return to the island on it later on Friday.
"It is the least we could do to return to the generosity of Cyprus, which stood by our country, even after the devastating fires in Mati. I think it is very important, in addition to facilitating the movement of the Cypriot president, the flag of Cyprus be imprinted on a government aircraft of the Republic of Cyprus," Mitsotakis said.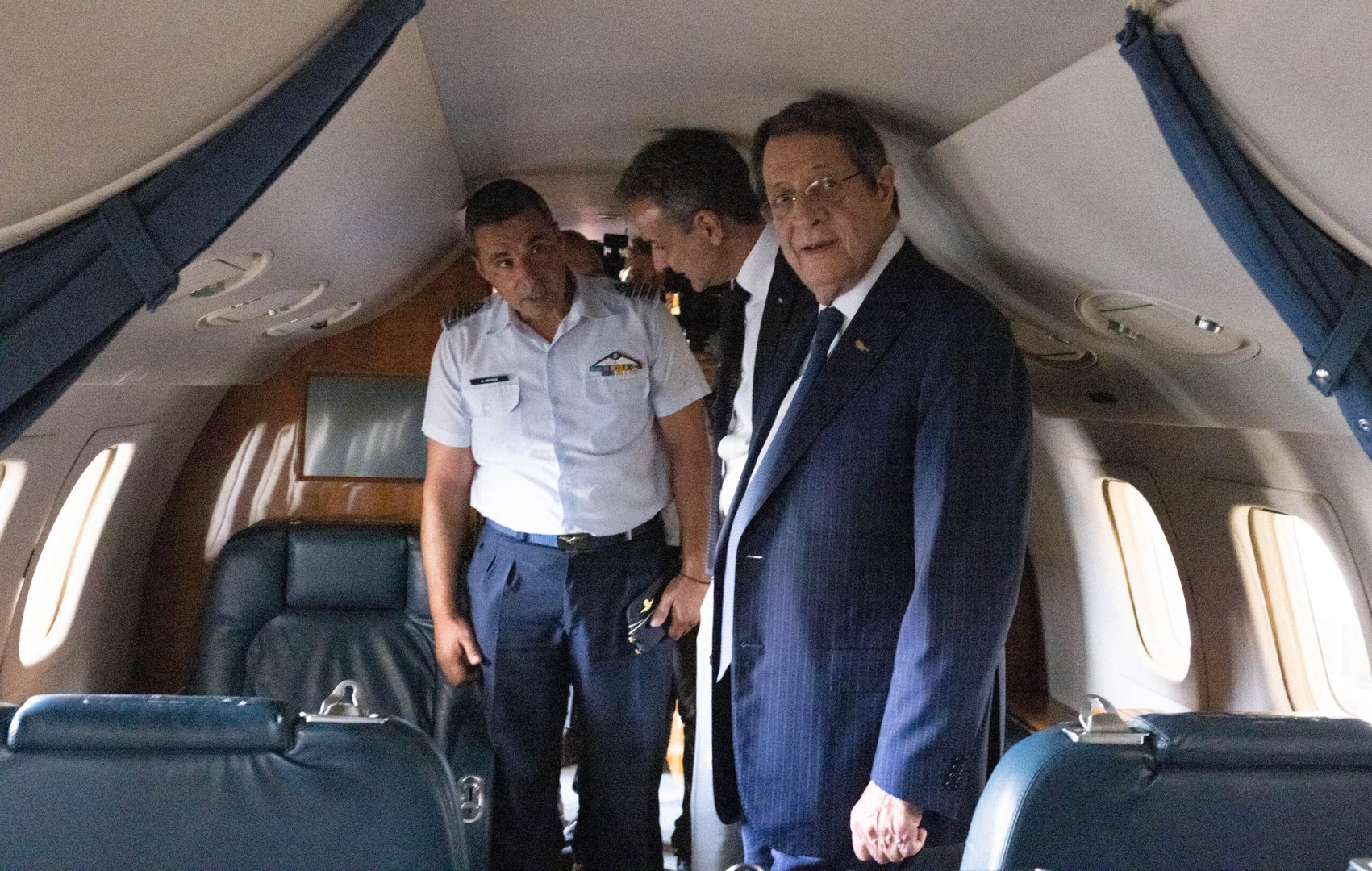 "It is with great emotion that the Republic of Cyprus accepts this very important donation of the Greek Government," Anastasiades said. He added that the lack of a jet meant a trip to EU headquarters and meeting would often need to have two days added to it for journey times.
For this reason, Cyprus accepted the donation, Anastasiades said. "And especially now that I am leaving the presidency there will be no-one to complain that I did it for myself – this plane will not only be for the transport of the President, government officials, but also for emergencies where they are required for humanitarian reasons, health reasons, etc."
Anastasiades also welcomed the uptake of initiatives suggested by Greece by the EU, "particularly with regard to the sanctions that are being imposed, most of which, unfortunately, are not targeted, mainly affect the European states, instead of the fact that the aim should have been the regime of Russia, which is also responsible for the war."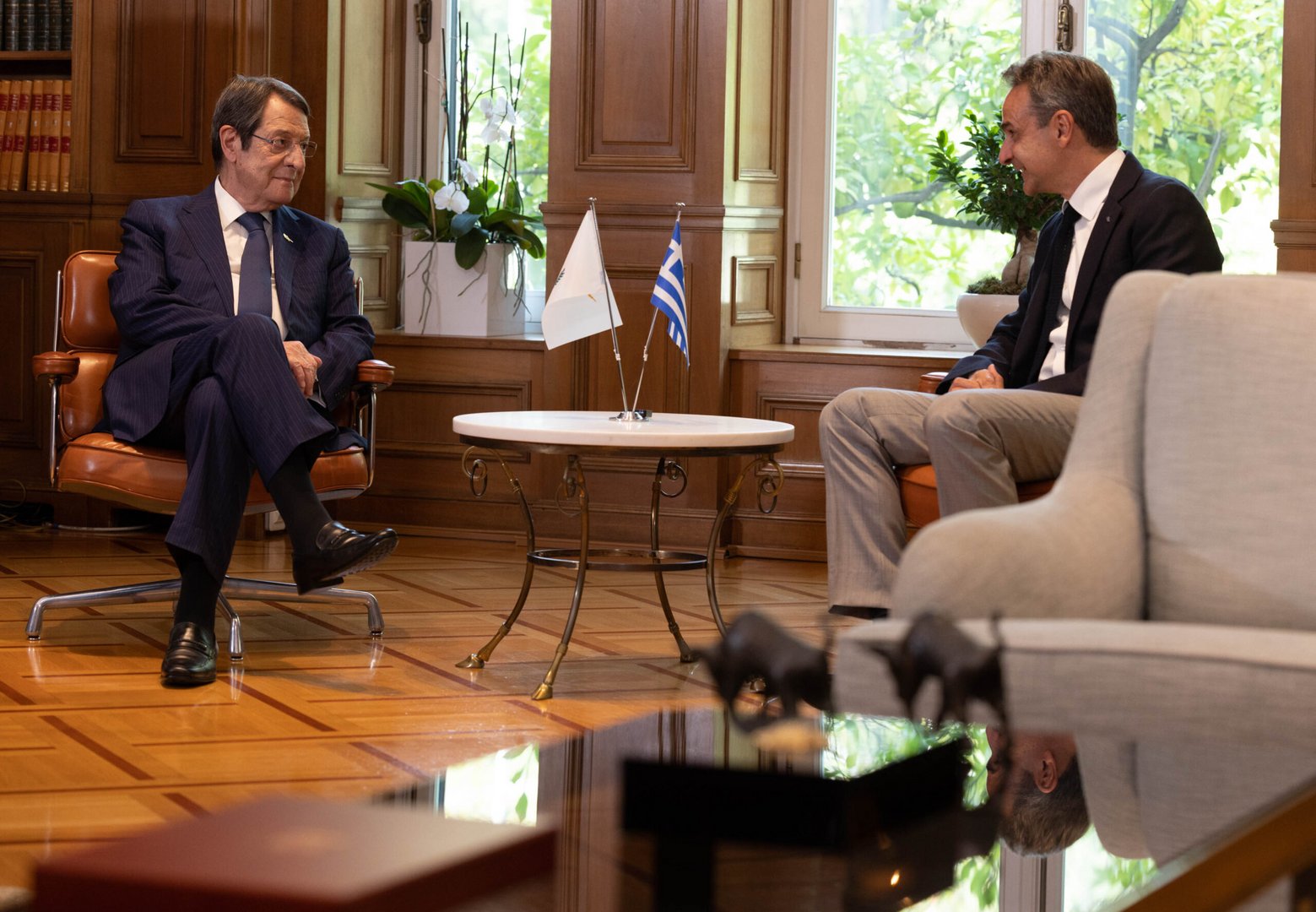 The two leaders were then due to discuss how to operate in the European Council in a coordinated way with certain things that are not for technocrats, because they also have a political dimension.
"I think our close cooperation in dealing with the threats, but also the exploitation of the natural wealth of the region, is very important both for our countries and for the European Union," Anastasiades said.
The aircraft is an Embraer EMB-135BJ Legacy with the capacity to transport up to 14 passengers and a crew of five.