Looking for highly popular web tools and services in 2022 that will help you boost your company productivity and help you win more projects?
Find reviewed below web tools and services like low code development software, WordPress themes and plugins, SEO agencies, Web design agencies, HTML Website Builder, Website builder, font identifier and much much more.

SEO produces enormous business for all companies that do it right.
If you need professional help with your SEO, hire Complete SEO, they are one of the best agencies in the world.
Reach out for them.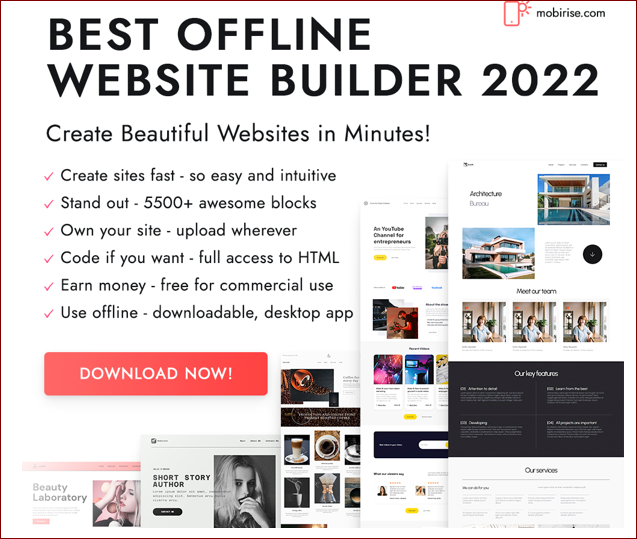 Mobirise will help you create unique websites that look and feel perfect, and which are heavily optimized for SEO.
The builder has  over 5,500 blocks that you can drag and drop as you wish to create your unique website.
Try it now.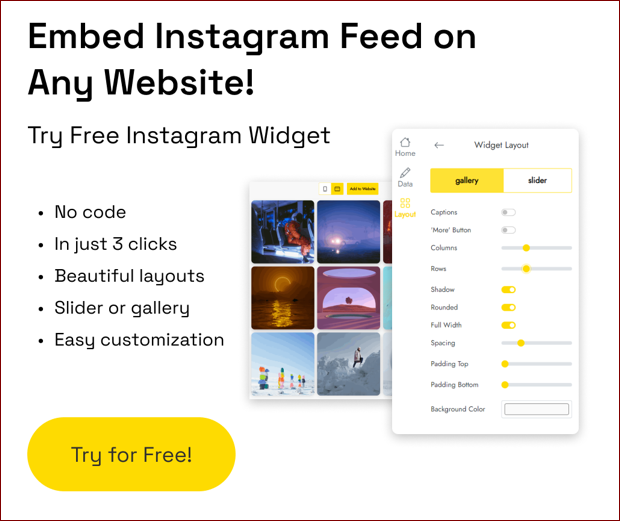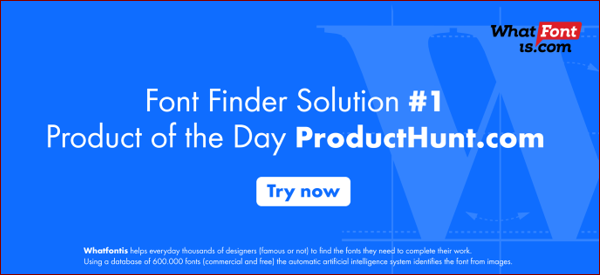 Whenever you see a font that you like, take a photo and upload it to www.whatfontis.com to identify it.
The web tool is free to use, no registration is needed, and it works very fast, in under 60 seconds you can easily identify a font from any image you take.
5 Taskade: Free To-Do List Tool & Task Management App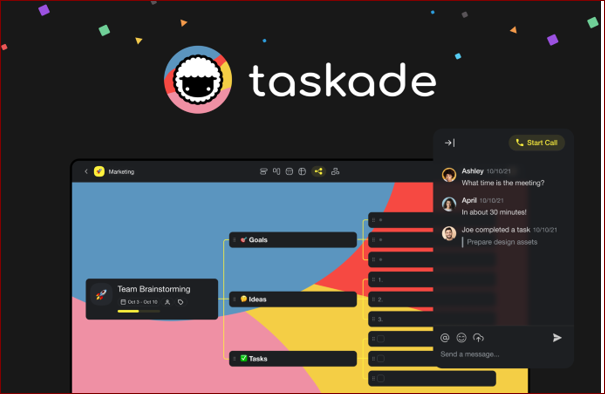 With Taskade you can do everything you need:
Organize task lists
Take structured notes
Manage projects
Collaborate instantly with your remote team members
Start with the free plan and upgrade it whenever you need it, pricing starts from just $5 per seat/month.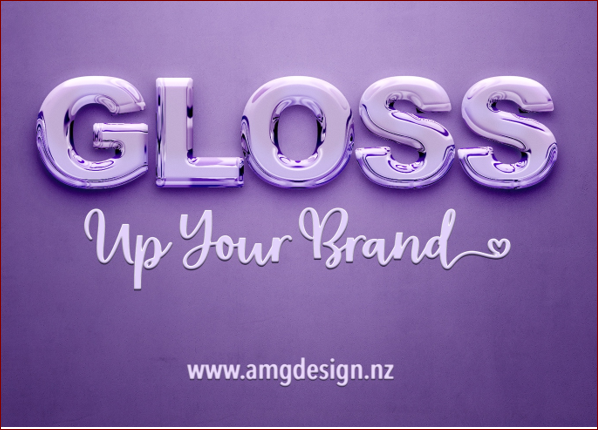 AMG DESIGN is an expert international agency that has 20 years' of experience in website design, marketing and branding including:
Logo Design
Graphic Design & Printing
Website Design & Development
SEO & Digital Marketing
Web Hosting & Domains
Photography & Video
Ongoing Free Support
7 DWS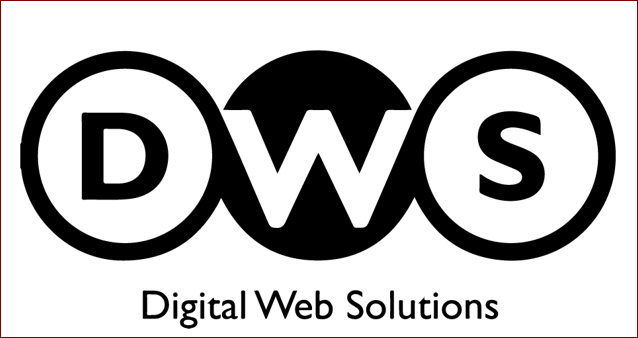 DWS is a top-notch agency that works mostly with small and medium companies from various industries.
They will help you with:
– Branding and logo design
– SEO
– Digital marketing
– Advertising
– Website design
– Web development
– Content writing
Call them today for a free quote.
8 Tailwind CSS UI/UX Design Course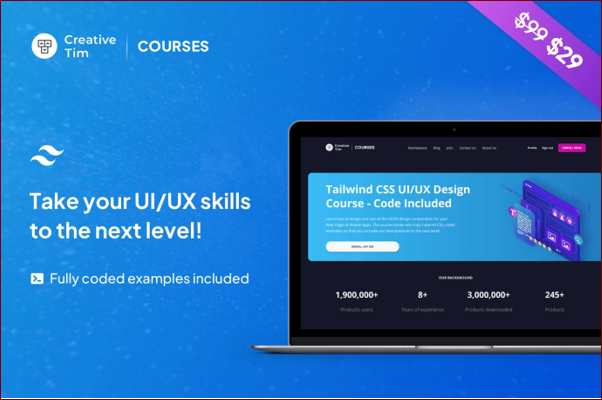 Creative Tim built a super interesting course that will help you take your UI/UX skills to the next level.
Have in mind that Creative Tim is famous for its UI/UX products, having millions of clients from all parts of the world.
Learn UI/UX from the best!

Marketing1on1 will boost your website SEO for competitive rates.
They are a small agency that always overdeliver and which puts huge accent on high-performance.
Get a free quote.
10 Cyberlands.io – offensive & defensive security operations company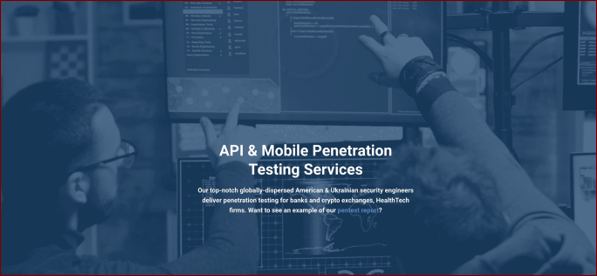 Cyberlands.io is an API Penetration Testing company supporting clients in their cloud-native journey with mobile, API, Kubernetes, and OpenShift security assessments.
Cyberlands is committed to deliver robust, offensive & defensive cybersecurity expertise from its US-based delivery center as well as directly from the edge of the ongoing cyberwar from its delivery center based in Ukraine.
11 TestingBot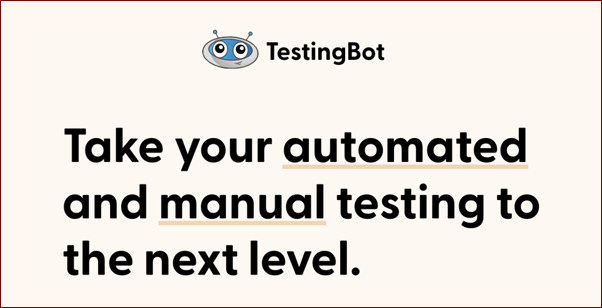 TestingBot provides a cloud-based grid of browsers and physical mobile devices to run automated and manual tests against websites and mobile apps.
Run tests on over 3800 browser and mobile device combinations. Each test comes with screenshots, a video recording and other meta-data.
Test TestingBot now through a free trial.
12 Drag and drop email builder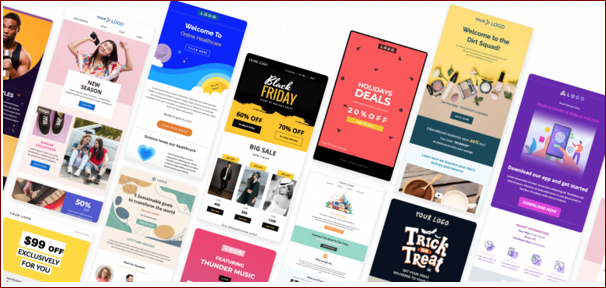 Unlayer will help you build email newsletters that look and feel premium, and which convert with ease.
The software is loaded with lots of stunning premade designs that you can immediately customize with your content.
Take a look.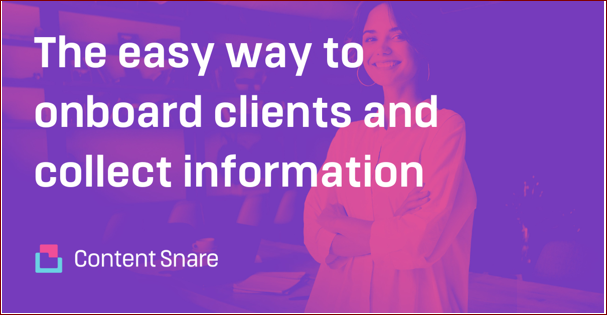 If you are working with content (agency, marketer, web designer, etc.) and you want to stop losing lots of time doing follow-ups with your clients, find out more about Content Snare.
The platform will send your clients reminders and will let you know when they sent you the content you asked for.
Start a free trial and see how it works.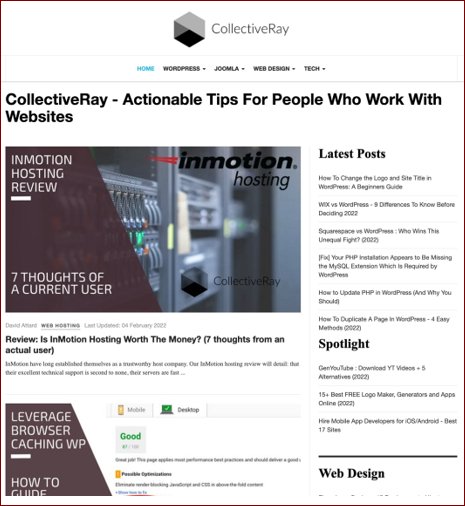 When you need complete information on a tech subject, you should check CollectiveRay blog.
Here, both the owner and its team are highly passionate on tech, and they write some of the best articles in the industry.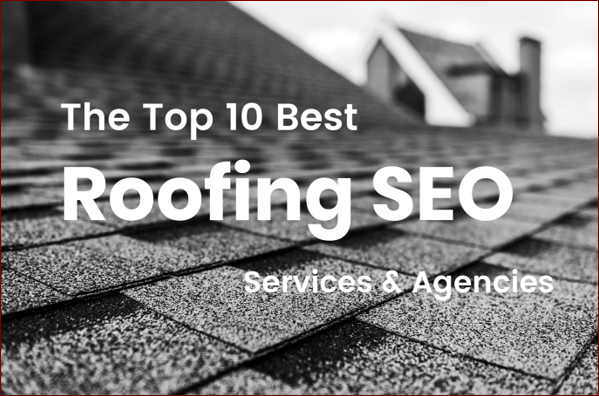 You are in the roofing business and you want to get more?
Find out here which are the top 10 roofing SEO agencies and hire the right one for your needs.
Get all the organic traffic that your website needs to get more sales.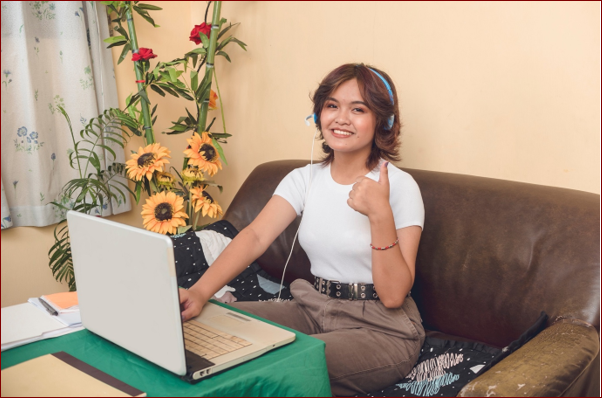 Virtual assistants are great but well-trained virtual assistants are even better.
Bottlenech trains all the persons you hire so you can put them to work from day 1.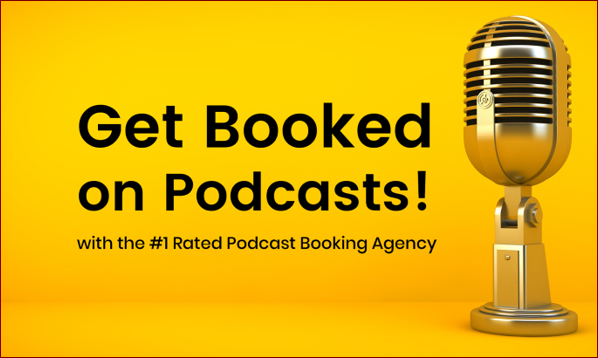 You always wanted to get booked on podcasts but you didn't know how to start?
With the help of these guys, you will get invited to all the podcasts you dreamed many years.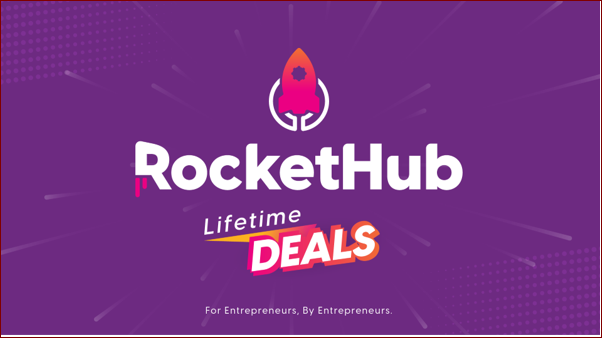 Saving money is always good, right?
Always check RocketHub for lifetime deals, they are a huge name in this industry.
Check it now.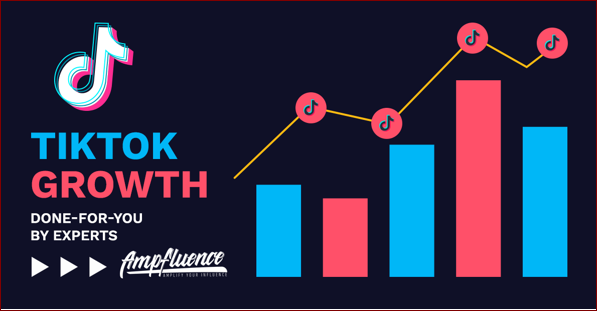 Ampfluence will grow your social media channels without effort and without spending all your budget, having tons of experience and knowhow in this industry.
Reach them out for a free quote.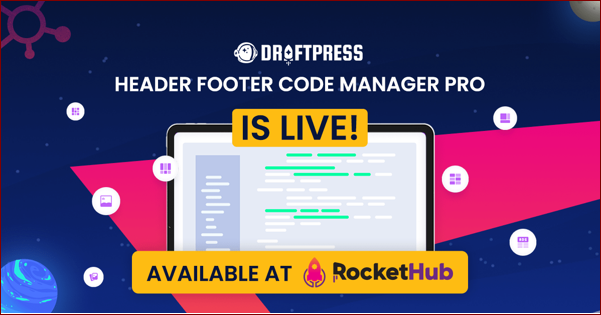 Draftpress is well-known for its famous WordPress plugins.
They will help you grow your email list, increase advertising revenue, build social influence, and improve your publishing process.
Check them.
21 Longlina Condensed Display Font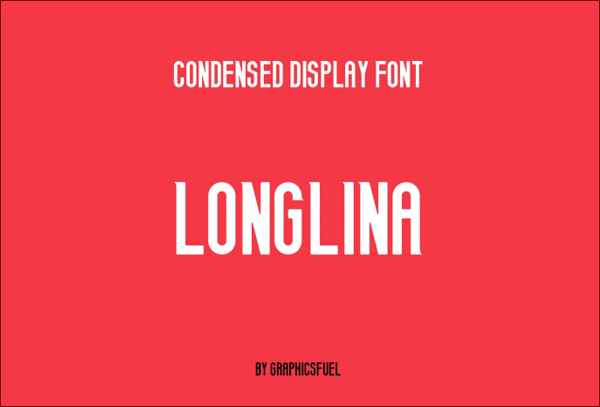 Longline is a display font that features narrow, clean lines. It comes in caps and include all the necessary glyphs needed for your standard design.
22 Best WordPress Helpdesk Plugin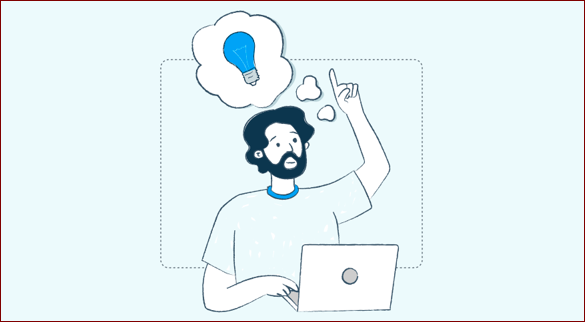 HeroThemes wrote the most detailed and complete article about the best WordPress Helpdesk plugins.
23. 30+ Super Helpful Squarespace Plugins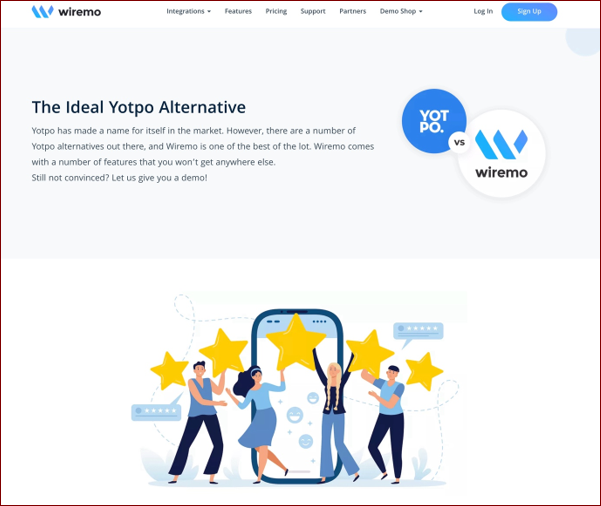 Squarespace plugins enhance the design and functionality of your website without the hassle and headache of learning how to code.
Plugins are also great for designers who want to save time and bypass the arduous code-writing process.
24. Best Webflow Designer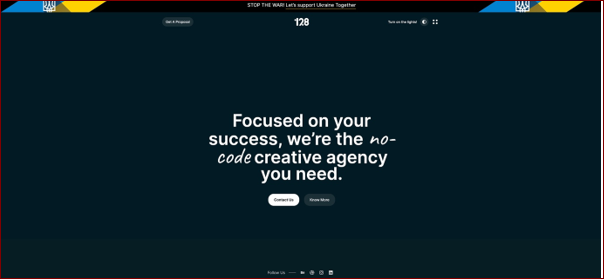 No more waiting around for your dev team As a Webflow Designer, these guys harness the power of Webflow to build high-performant, SEO, and CRO-optimized websites for growing tech companies.
25. FoxDsgn Web Design Companies List in Boca Raton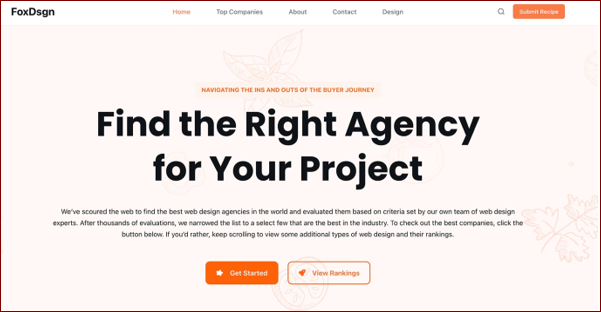 Utilize FoxDSGN's list of creative agencies with over 5000+ reviews and ratings. They have rounded up the best boca raton web design companies that you can filter by location, budget, reviews and more!
26. Leading Austin Web Design Company 

UPQODE is a leading web design companies austin tx.
Since 2015, this Miami website design agency prides itself on delivering businesses the best and unmatched design services making it the people's choice agency.
Today, they continue to create attractive, modern, and award-winning WordPress sites. Our focus is on being at the frontline in the Miami digital marketing and websites revolution.
27. Curated Web Design and Creative Companies List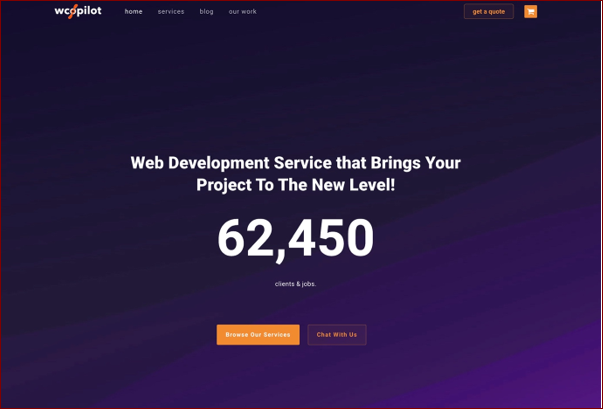 wCopilot company offers a curated compilation of the best web design firms and Webflow Experts. Hire the top web design firm to represent your brand.
28. PHP 8: How to Update the PHP Version of Your WordPress Site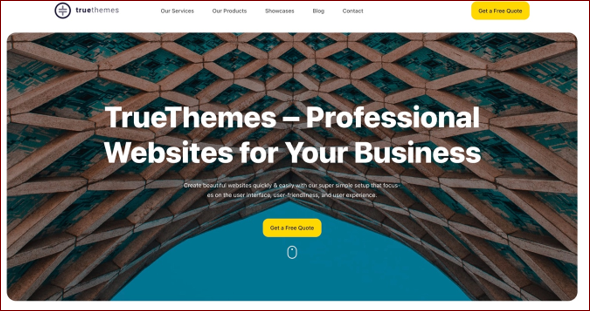 Considered one of the most beginner-friendly programming languages, PHP continues to introduce tremendous changes with each of its updates. Embracing the change, this blog is focused on the steps to upgrade to WordPress PHP 8.0 website.
29 Slides With Friends – Live Quizzing for Classrooms and Teams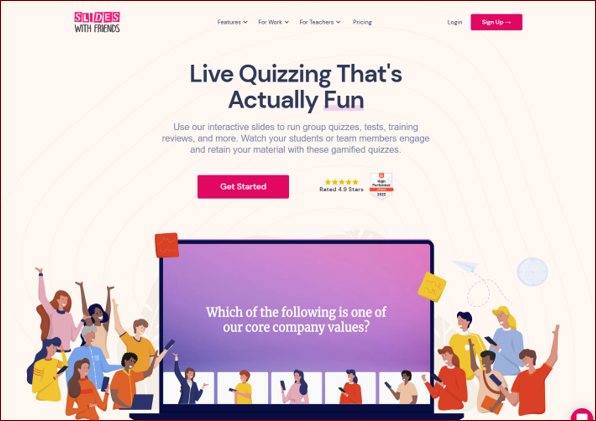 Tired of working hard on a lesson or presentation just to get tuned out? With these interactive slides you can build events in minutes that will guarantee huge engagement. Collect live responses from your students during class, run a live quiz that will energize every audience, or host a team building event that will have everybody talking. Finally you can get real interaction and real engagement with a fraction of the effort.
30 Litho – Multipurpose Elementor WordPress Theme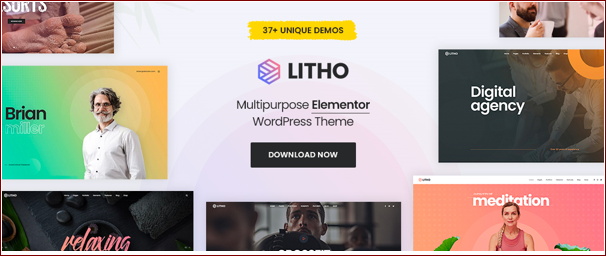 Use Litho for your next WordPress website, it will help you get more organic traffic and conversions than your previous website.
See how it looks, it is absolutely stunning!
31 The Newsletter Search Engine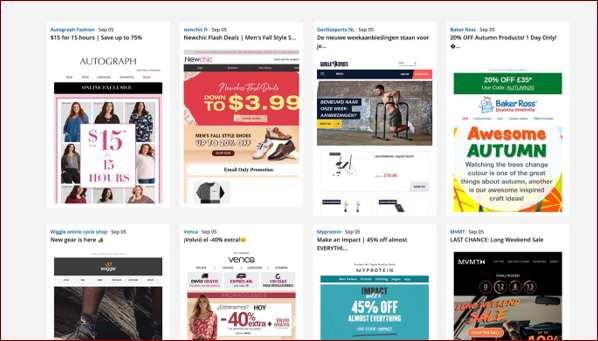 If you want to search for certain keywords in newsletters, now you can do it with InboxLetter, a super useful newsletter search engine.
Try it.
32 Best wordpress woocommerce themes for ecommerce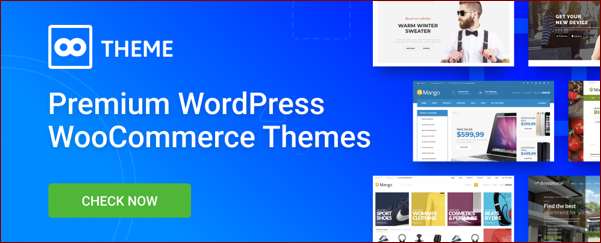 8theme is a premium developer that crafts all kinds of WordPress WooCommerce themes.
All these themes look great, are easy to customize, and convert with ease.
Check them.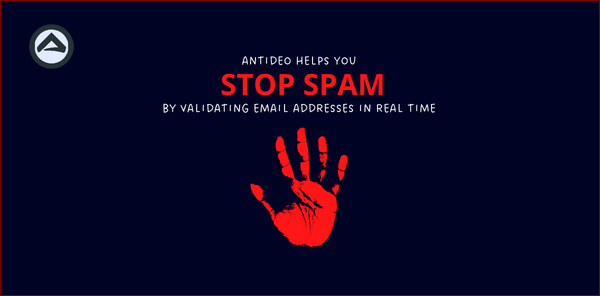 Antideo is one of the leading providers for detecting disposable email addresses. Antideo's database consists of a massive number of disposable email providers and is known to prevent close to 90% of the fake inquires or registrations using disposable email addresses.
34 Top Web Development Companies Directory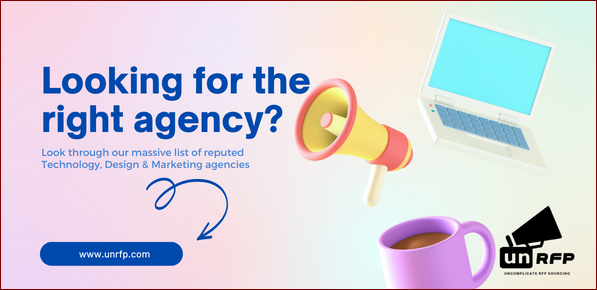 Have a technology startup idea and you are looking for the right development agency? unRFP is your one stop shop to find the right cost effective and quality development agency as well as design agencies to help bring your idea to life.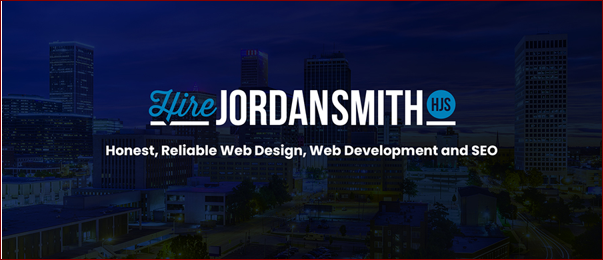 You don't need to hire an expensive team of designers; you need just Jordan Smith.
This guy is awesome from all points of view, including personal.
He has deep knowledge and experience in web design and SEO, and all his work is unique and custom.
Reach out for him.
36 Pixpa – Portfolio Websites For Designers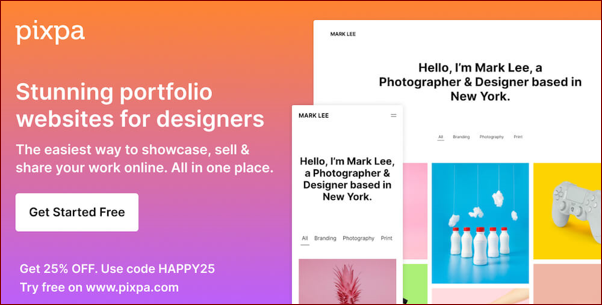 Pixpa is the easiest to use portfolio website builder in 2022, being used by both newbies and professionals to showcase their work online.
Get started for free.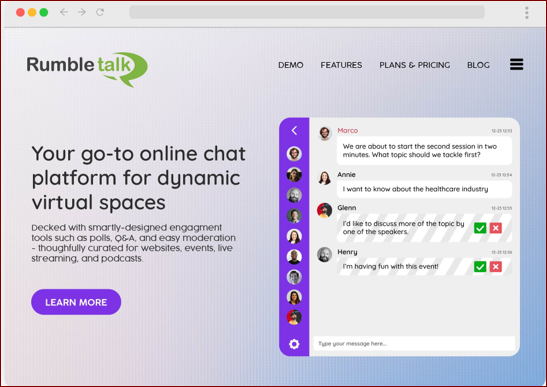 Transform your passive attendees into active participants with RumbleTalk Chat, a chat plugin for virtual events. Whether you're running an interactive conference, webinar, or convention, they offer features such as live polls and moderated Q&A sessions that allow guests to interact with each other in separate chat rooms and one-on-one audio/video chats so they can converse while engaging the speaker at their own pace.
You can get a free chat at  RumbleTalk.com and they can help you set it up next to your live stream.
38 Qwery – Multi-Purpose Business WordPress Theme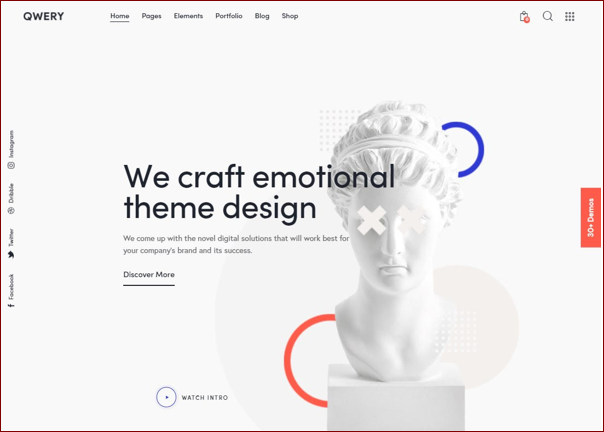 Qwery is one of the most outstanding WP templates with a clean design. Its versatile layout works for business and corporate websites of all topics or niches. Whatever your coding experience, with Qwery, you can start like a pro. The theme makes it easy to create a dream website without anyone's help. Right out of the box, it works for multiple businesses, including restaurants, finance firms, and more.
Qwery is amazingly compatible with all the best plugins, addons, and features that can level up the functionality of your site big time. Sure, it has the best-inbuilt SEO features that let your content shine at the top of the SERP results. Also, you can translate your website into any language you want without worrying about language barriers. If you want to see higher interest in your products or services, give people the feeling that they control your page. Let them leave a comment, manage a shopping cart, or pay with cryptocurrency. When it comes to portfolio designs, there are plenty. Check the collection and pick the one that works for you to showcase your current and complete projects.
39 FC United | Football, Soccer & Sports WordPress Theme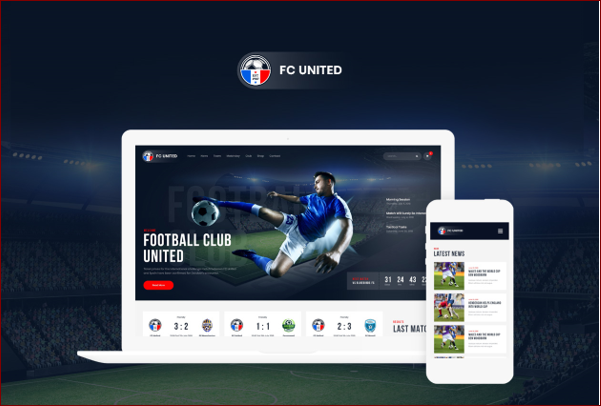 FC United has an attractive, beautiful, and fully functional homepage design that works well for any sports website. Initially, it is tailored for football and soccer clubs, but not only that. You will find several pre-built demos for various occasions. So, even if you are a part of Esports, FC United is still your best ally. With this theme, you can smoothly create your website. And all without a headache of coding.
FC United serves all sports topics, whether cricket, rugby, soccer, tennis, games, or any other sport. Its clean and elegantly designed design gives your site a professional look. Crafted with Elementor, it will allow you to minify website-building steps. No matter what you want to change, do it in a breeze, and don't go around coding issues. Equipped with the WooCommerce plugin, the theme lets you launch a healthy sports store within minutes. You get everything ready to serve you, even if you have never sold a thing yet. Manage your homepage sliders to add testimonials or best-selling items there. Explore the power of the SportsPress plugin to see how far you can get with your sports website functionality.
40 Anesta – Intranet, Extranet, Community and BuddyPress WordPress Theme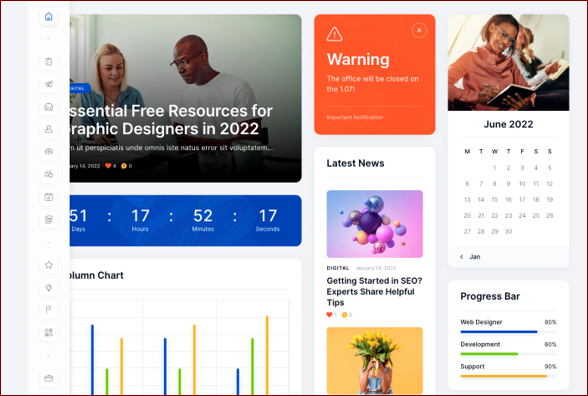 When starting an intranet resource, the right WP template is a must. Among premium WordPress themes available, Anesta stands out for its clean and modern design. Also, it features a fully responsive layout and powerful intranet capabilities. Thus, you can run polls, quizzes, calendars, and that. You get a color scheme editor that doesn't limit your choices. And the best part is that it is designed to work with bbPress and BuddyPress plugins.
The theme supports Elementor for crafting pages. So, there is no coding headache but an enjoyable drag-n-drop experience. Next, you will have several beautiful demos that are easy to import with one click. A powerful admin interface, event management, and tons of custom fonts are only a few of the advantages you get with Anesta. Besides, the template is GDPR compliant. If you want to get your business worldwide, the WPML plugin will help make it readable for everyone. What's more, Anesta supports the LearnDash LMS plugin for educational projects. And you know what, that is not the last thing Anesta supports. Take the time to learn more.
 Conclusions
 And always use low code software from TeamDesk to create an online database without effort.