Recently it was reported that a Luna Classic trader (LUNC) was minted a millionaire. However, if the lucky duck didn't take his profit, then much of it has been lost already, and we recently heard of another bettor who made a million bucks off a Fantom swing trade when it ran up 50% over just a few days. However, again, if they didn't sell at the top, then they're back where they started. 
If you're an experienced trader or a lucky gambler, it's not impossible to make money on the volatility of cryptocurrencies. However, it can take years of training and education to become a good enough trader to not lose your shirt. 
For the rest of us, the trick to retiring a millionaire is long-term investing via dollar-cost averaging. That means socking away some money each week or month into appreciable assets like stocks and bonds and real estate and so forth. This simple strategy has been shown time and time again to be the best way to retire a millionaire. 
But now, with blockchain upon us, there's a new way to invest for the long term. And a DeFi project called Uniglo (GLO) is leading the advance in this area. Uniglo is a DAO (decentralized autonomous organization). That means that the project is completely run by the community of GLO holders all of whom donate a portion of their original investment to a common treasury. 
The treasury is then used to invest in high conviction long-term holdings. All holders of GLO get to vote on how the treasury is invested. It could be crypto and NFTs, but it could also include anything that is tokenizable. That includes stocks, real estate, and other things individual investors normally don't have exposure to such as fine art and other rarities. The idea is to build up a treasure chest with a diverse array of assets. 
The idea of a common fund isn't new. Mutual funds and ETFs have been doing it for years. However, blockchain allows investors to build up a far more diversified portfolio than they might otherwise be able to via a stockbroker.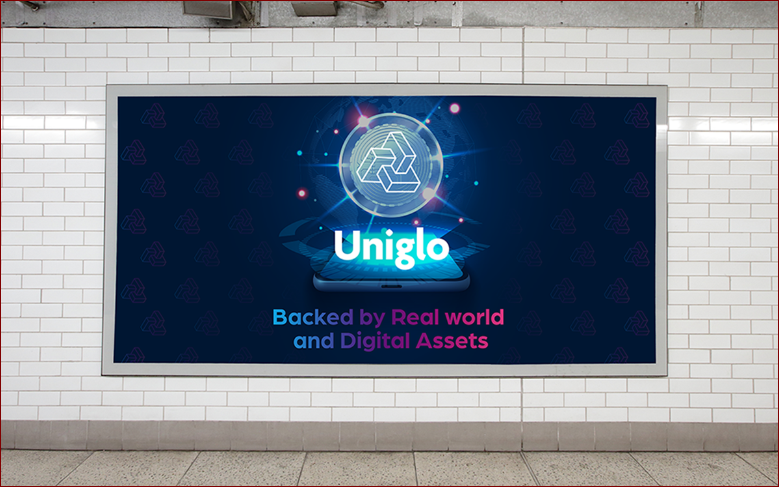 Here's the most interesting point about Uniglo. Two, actually. First, money is always flowing into the treasury no matter which way the market is headed. And second, the supply of the GLO token is always falling, again, no matter what the market is doing. How is this possible? A little trick called royalties. Every time someone buys or sells GLO, 2% of the transaction is burned, and 5% is raked into the treasury. This assures that the more volatile the market gets, the faster the treasury rises and the faster the supply of GLO shrinks. 
As you can see this tokenomic structure greatly favors early investors and long-term holders while discouraging short-term trading and pump and dump schemes. 
Uniglo is currently hosting an ICO (initial coin offering) over at their Uniglo.io website. The presale ends on November 15th. That is if it hasn't sold out already as we expect it to. So the way to retire a millionaire with Uniglo is to buy your GLO now, avoid the royalties, and then just sit and watch your share of the treasure trove grow bigger and bigger over the coming years and decades.  
Learn more here
Join Presale: https://presale.uniglo.io/register 
Website: https://uniglo.io
Telegram: https://t.me/GloFoundation
Discord: https://discord.gg/a38KRnjQvW
Twitter: https://twitter.com/GloFoundation1
---
DISCLAIMER – "Views Expressed Disclaimer: Views and opinions expressed are those of the authors and do not reflect the official position of any other author, agency, organization, employer or company, including NEO CYMED PUBLISHING LIMITED, which is the publishing company performing under the name Cyprus-Mail…more
---