Huge populations of stray animals are a problem around the world. Alix Norman meets the woman behind a new dogumentary that tracks volunteers in the sector to show the depth of the issue
"This summer was the worst ever for animal abandonment in Cyprus," says Christina Georgiou. "On the heels of the pandemic, shelters saw a huge increase in numbers of strays as former pet-owners dumped no-longer needed companions by the wayside."
Christina is an avid animal welfare volunteer. Although an accomplished composer (she's written soundtracks for films such as Chinatown: The Three Shelters and Fish and Chips), a Doctor of Music, and a Member of the European Film Academy, this 42-year-old has a passion for our canine companions, in particular those who spend their lives on the street. And she's spent much of her spare time over the last seven years travelling from country to country, shooting an award-winning film on the subject. It's aptly entitled The Stray Story: A Dogumentary.
Now, in case you think this is a little local film, let's set the record straight. The Stray Story, although not yet publicly released, has already been screened at top film festivals worldwide, including the Toronto Independent Film Festival, the New York Independent Cinema Awards, and the Hollywood International Golden Age Film Festival. It's also won more than 10 awards, among them the Audience Award for Best Documentary at the Fort Lauderdale International Film Festival, and the Best Female Filmmaker Award at the California Indies 2021.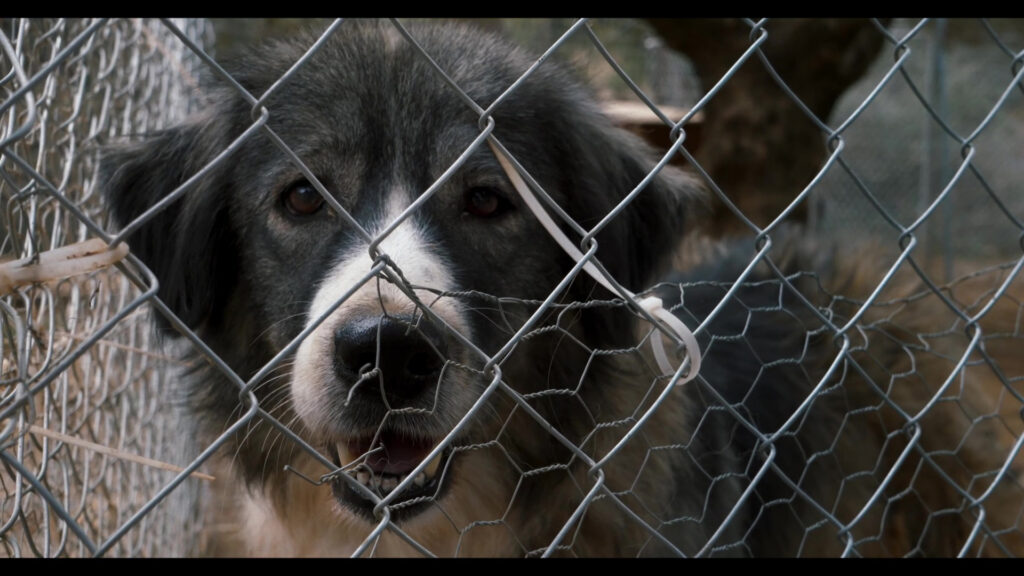 These plaudits are a huge tribute to Christina, who researched, directed and produced much of the film herself. "I often think," she reveals, "that if we all used the talents we have to support a cause we find worthy – whether that's helping animals or children, ending hunger or reducing poverty – the world would be a much better place. The Stray Story was my effort to give back."
Christina has always felt a strong connection to animals; her father is a vet, and her childhood was spent surrounded by pets. She's also long been involved with hands-on rescue efforts; in fact, the dogumentary was initially inspired by an event at a shelter here in Cyprus.
"I'd always done my best to place strays with loving families," Christina reveals. "But in 2009, when I found a dog with a dislocated jaw and rushed him straight to the nearest shelter, I saw first-hand what went into their efforts. So I began to volunteer there whenever I could: cleaning cages, buying food, walking the dogs.
"Then, one day, I was asked to help load a whole load of animals onto a truck. I had no idea what was happening; I couldn't understand why the other volunteers were in tears. When it finally hit me, I cried," she says, "for a month. And I realised I just couldn't do this anymore; the heartbreak was too strong."
Instead, Christina decided to utilise her film-making talents to raise awareness of the issue. "The idea behind The Stray Story was to inspire people to do their own share of contributing according to their personal skills and character," she continues. "To raise awareness not just of the plight of strays, but of the challenges faced by the tireless animal rescuers. In a consumerist Western society where everything, including man's best friend, is treated as disposable, everyday people aiding stray dogs remind us what being human is all about," says Christina. "And the four main volunteers featured in the film have become a voice for the world's 200,000,000 voiceless strays."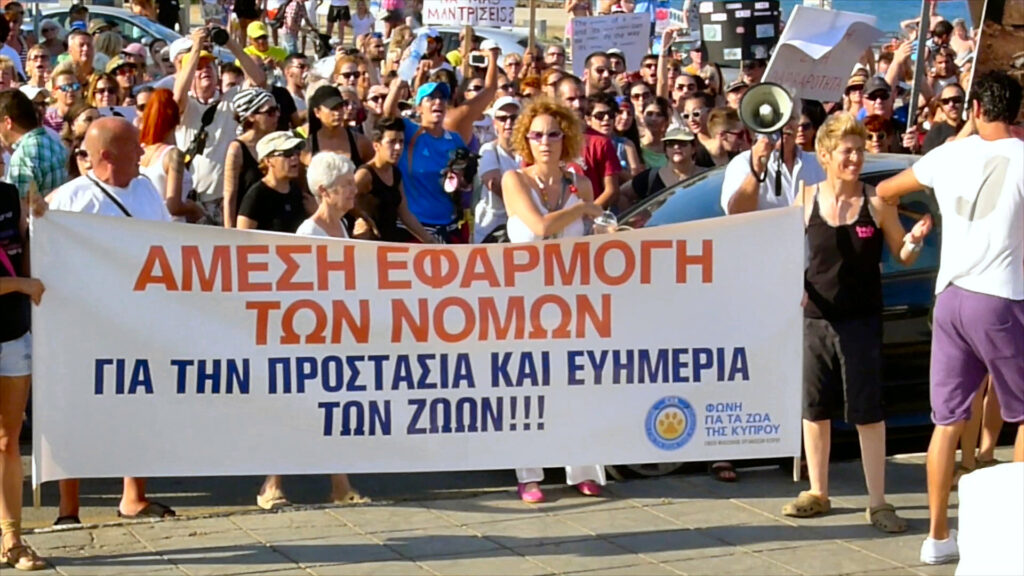 These volunteers are ordinary people with an extraordinary purpose. There's Norma Torres, a forensic neuropsychologist from Florida; the first person to introduce pet therapy within the prison system. From Romania, we get Andreea Roseti, a translator and events organiser, President of Animal Life in her hometown of Sibiu. There's Takis Proestakis, known as The Saint of the Dogs; a former night-club owner based in Crete, who quit his job to open a huge shelter in Ierapetra. And Nicos Kountouris, a Cypriot air-traffic controller who not only lobbies tirelessly for better animal legislation, but also runs an invaluable school education programme on companion animal welfare.
The Stray Story follows these four volunteers (as well as representatives of International Animal Welfare Organisations) and, through their experiences, stresses the never-ending trials of animal rescue efforts.
"One of the things we highlight in the film is the incredible challenges all four face on a daily basis," says Christina. "Not just in terms of the practical and physical, but also the mental and emotional. According to the statistics, one in 10 animal welfare workers have attempted suicide; a figure that's comparable to those working on the front-line in hospitals.
"In medical circles," she adds, "this is known as compassion fatigue. But while healthcare workers are honoured by society for the work they do, our animal rescuers are often derided and marginalised by a society that doesn't always support their efforts. And they're also dealing day in, day out with creatures who have no way of communicating pain: they must remain constantly alert, always guessing at what's wrong while doing their utmost to alleviate suffering…"
The 94-minute film, which will premiere at Nicosia's K-Cineplex on November 3, is Christina's effort to highlight the challenges these rescue workers face; heart-breaking and heart-warming in equal measure.
"The Stray Story will, I hope, inspire people to make a difference – to use their talents for good," she concludes. "Through the experiences, successes, difficulties and dilemmas of these volunteers, we're exposing major problems such as the lack of effective state-sponsored spay and neuter programmes. But we're also highlighting potential solutions, such as advocating for enforcement of animal welfare laws that, believe it or not, actually already exist.
On a global level, this is a dogumentary that challenges the human condition in the western world, and gives us a fascinating glimpse into the lives of those who have given their all to make a difference. And on a local level, it's a film that will most certainly raise awareness of Cyprus' stray problem. "After all," Christina asks, "how many more stray dogs can this island, this entire planet take?"
The Stray Story will premiere at the Strovolos K-Cineplex on November 3. For more information, including trailers, visit https://thestraystory.com/