Purpose Communications 9+1 PR trends coming in 2023
By Dimitris Ioannides
Over the past three years PR professionals across all industries have had to adapt, evolve and pivot to get their client brands in the spotlight. Combine this with ongoing changes in buying behaviour, the persistence of remote work schedules and global threats like the growth of fake news and misinformation on social media, it's clear that 2023 will surely be a year to remember.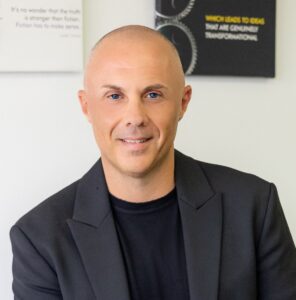 Here are Purpose Communications 9+1 predictions for PR trends we anticipate seeing this coming year:
Media outlets will rely more on contributed articles, i.e., thought leadership, as full-time staff continues to shrink.

PR professionals will say goodbye to mass pitching and find media opportunities with a quality-over-quantity mindset. In the past, PR professionals produced and distributed mass emails to every publication imaginable – many of which were not necessarily aligned with their clients' products or target audiences. In 2023, PR professionals will pitch and produce stories that are more tailored to their clients' products and demographics. These compelling pieces will then be sent to media outlets that are within the brand's industry. Niche marketing will play a big role in this quality-over-quantity mindset.

In 2023, media outlets are going to bring back the face-to-face interview wherever possible. This PR trend is especially true when it comes to in-depth features, profiles and discussions of controversial topics.

Social media will continue to be one of the speediest ways for subject matter experts to reach the media.

PR professionals will diversify their outreach and connect with new platforms and content mediums, including podcasts, newsletters and more. As the nature of PR opportunities available continues to evolve and change, industry pros will continue to use more varied channels to identify the right ones for their clients.

Social consciousness will continue to grow in importance for buyers. B2C and B2B buyers, think companies need to have a strong social conscience. Recent surveys show that 46 per cent of people believe that companies need to take more responsibility for their role in society, with 55 per cent of people saying they're more likely to make a purchase from a company that shows empathy and has a clear purpose. At the same time, those buyers are demanding that companies go beyond paying lip service to social causes and back up what they're saying through real action – not just donating money or talking about their chosen causes once a year. Brands that haven't clearly communicated the social values that are important to them will need to remedy this quickly in order for their PR efforts to be successful. Most buyers aren't willing to offer brands the benefit of the doubt anymore. They want to know that the companies they work with are doing the hard work of actually living by the values they profess, even, or especially, when it's inconvenient to do so.

Diversity and inclusion matter. Brands that want to keep loyal customers and attract new ones – especially Millennials and Gen Z, who now make up more than 60 per cent of B2B buyers – will need to ensure that they can back up any diversity and inclusion statements they make, especially in the media, with real results. Any attempts, real or imagined, by brands to use their diversity and inclusion policies merely as PR fodder will backfire.

Partnerships with influencers are becoming more beneficial. If you can find an influencer who's right for your brand – someone who speaks to the audience you need to reach, who's deeply trusted by their followers, and who has high levels of engagement on an ongoing basis – partnering with them can work wonders for your PR efforts.

Readers want authenticity more than ever; especially as fake news has increased. To go along with this PR trend, companies in 2023 may want to take some time to re-examine their brand voice. Is it authentic to what you believe in and stand for? Does it need to evolve? Is it clear and defined across platforms?

You shouldn't rely only on earned media to create a comprehensive PR strategy. Instead, shift gears and focus on creating owned media. This includes blog articles, newsletters, and social media posts on a brand's personal channels. The goal of owned media is to reach a company's desired audience organically, without the need for paid advertising. It is also fully controlled by the brand itself, which allows the brand to express its values and mission statement on its own terms.
2023 will be here before we know it. Is your brand ready for the coming PR trends? With a reputation for being thought leaders and industry experts, Purpose Communications, the new and independent communications consultancy firm with a base in Cyprus and affiliates across the globe, strategically supports businesses to define, position and share their purpose in an authentic way that drives growth and makes a positive impact. The range of bespoke services offered include Corporate Reputation & Brand Purpose, Executive Profiling & Thought Leadership, ESG & Sustainability, Strategic Media Relations, Multi-platform brand storytelling & messaging, Advocacy & Campaigning, Stakeholder engagement, Specialised Events, Insight & Analysis. In this way the agency fills a gap in the market for purpose-driven communications that will shape the most important conversations of our day.
Dimitris Ioannides is the Founder and CEO of Purpose Communications