On November 17, 2022, OPAP Cyprus handed over a sponsorship of 43,495 euros to the Secretariats of the State Institutes of Further Education (SIFE) in a ceremony held at the Education Ministry's ceremonies hall.
The donation entails free provision of 38 computer systems, including software.
OPAP Cyprus' contribution significantly strengthens the SIFE's offering, furthering their goal of achieving digital transformation, while also providing a high quality of service to Cypriot society.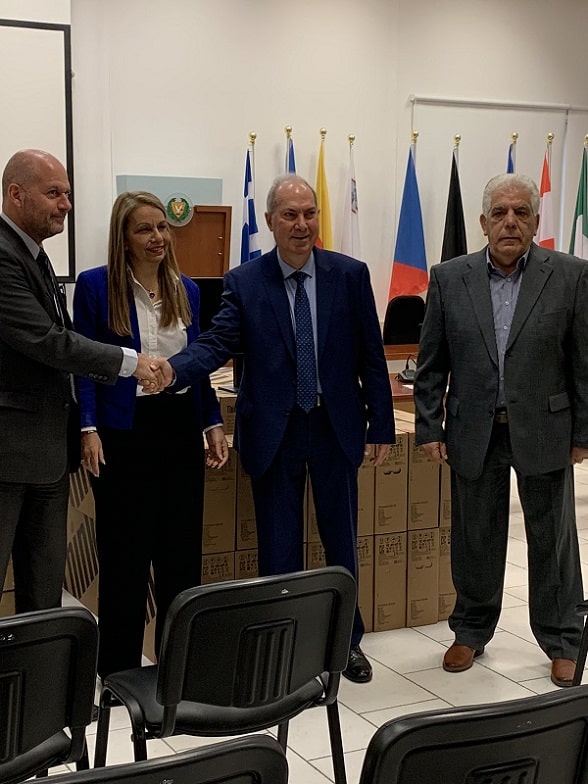 Present at the ceremony were, on behalf of the Education Ministry, Secondary General Education Director Dr. Kyprianos Louis, as well as SIFE Head Dr. Paula Hatzineofytou.
Also present were OPAP Cyprus Member of the Board of Directors Charalambos Christou, as well as Newcytech Business Solutions Ltd Business Development Manager Artemios Andreou.