Getting all the benefits of nature even when we are stuck inside is driving the way we think about our homes and offices finds Alix Norman
Covid changed our interiors. As most of the world sheltered in place, inside spaces suddenly became the focus of much of our attention. People who'd never picked up a paintbrush were painting their walls a soothing umber, rearranging furniture for flow, and discussing the merits of mid-century modern.
It was a trend whose time had come. And countless TV shows, articles, and YouTubers built on the craze: Studio McGee's Dream Home Makeover became one of the most-watched series on Netflix; journalists starved of content wrote endlessly about creating home offices and Zoom backgrounds; and influencers such as Lone Fox and XO, MaCenna saw subscribers soar.
During the pandemic, the look and feel of our homes became all-important. Design styles such as boho (oodles of plants and tonnes of rattan), Japandi (a cross between Scandinavian and Oriental minimalism), and rustic (lots of wood and natural materials) took off as we endeavoured to replicate the outdoors. And yet, says interior design expert Sabah Khennouf, Covid was merely a catalyst – for years now, those in the know have been focused on bringing the outside in. It's called 'biophilic design'.
"Biophilic design is something that began in the 1980s," says the Limassol-based designer who specialises in the style. "It's a way of creating and curating our spaces that feeds our need to connect with nature rather than artificial sources. In the western world especially, we tend to spend more than 90 per cent of our time in an artificial environment, be that homes, offices or retail spaces. And that's something we can't avoid. But by using biophilic design, we're getting all the vital benefits of nature – even when we're stuck inside!"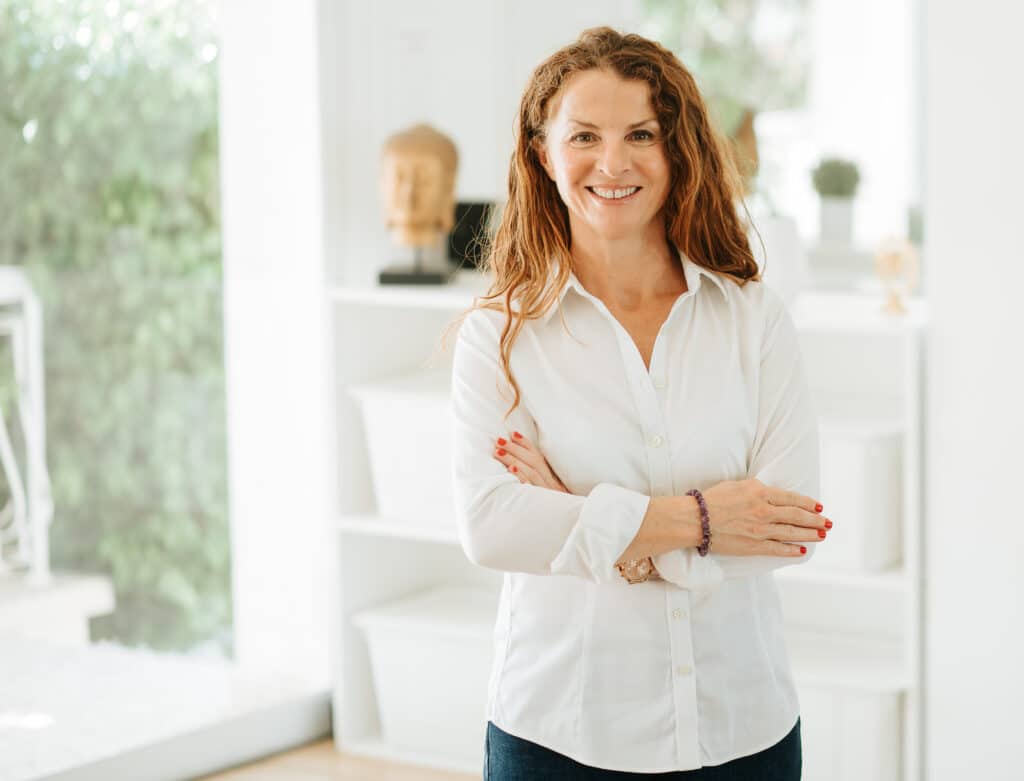 Countless studies suggest that nature remains vital to our physical and mental health, fitness and wellbeing. The most famous of these was conducted in 1984, and produced evidence that was, at the time, considered shocking. Post-op patients in a Pennsylvania hospital were given either a room with a view of a brick wall, or a room overlooking a small stand of trees. Matched in every other way (sex, age, smoking status, obese or normal weight, year of surgery, colour and furniture of the room, attendant nurses), the patients' recovery period was closely observed. And what researchers found was staggering… Those with a tree-view needed significantly less recovery time, required less pain medication, and reported higher levels of satisfaction with their care. They also scored far lower on postsurgical complications!
So important was this research, that there was a rash of follow-up studies. All conclusively proved the same thing; one report even demonstrated that art in a windowless room could affect health: patients with a painting of nature all recovered faster, stayed healthier for longer, and were generally happier than those placed in a room with an abstract painting…
"Now, imagine you're not just looking at art or out a window, but that nature is actually in the room with you!" exclaims Sabah. "How much greater would the benefits be? As humans, nature is vital to our physical and mental health, fitness and wellbeing. When we live or work in spaces that are completely disconnected from the natural world, we suffer the consequences: ill-health and stress."
Look through history, and you'll find a plethora of biophilic elements, from the garden courtyards of Alhambra to the bonsai trees of Japan, the acanthus leaves adorning Greek temples to the delicate leaf filigree of Rococo design. "People have always known, intuitively, that bringing elements of nature into our spaces is soothing, calming," says Sabah. "But it's only recently that we've been able to study and prove its advantages: rediscovering what is intuitively obvious."
The fundamental goal of biophilic design is to create a good habitat that incorporates the principles of nature into our modern structures, landscapes and communities. And this means the workplace as much as the home. Studies from Exeter University concluded that employees were 15 per cent more productive when their offices were filled with just a few houseplants; another report from manufacturing giant Interface suggested that workers with access to natural light were 15 per cent more creative.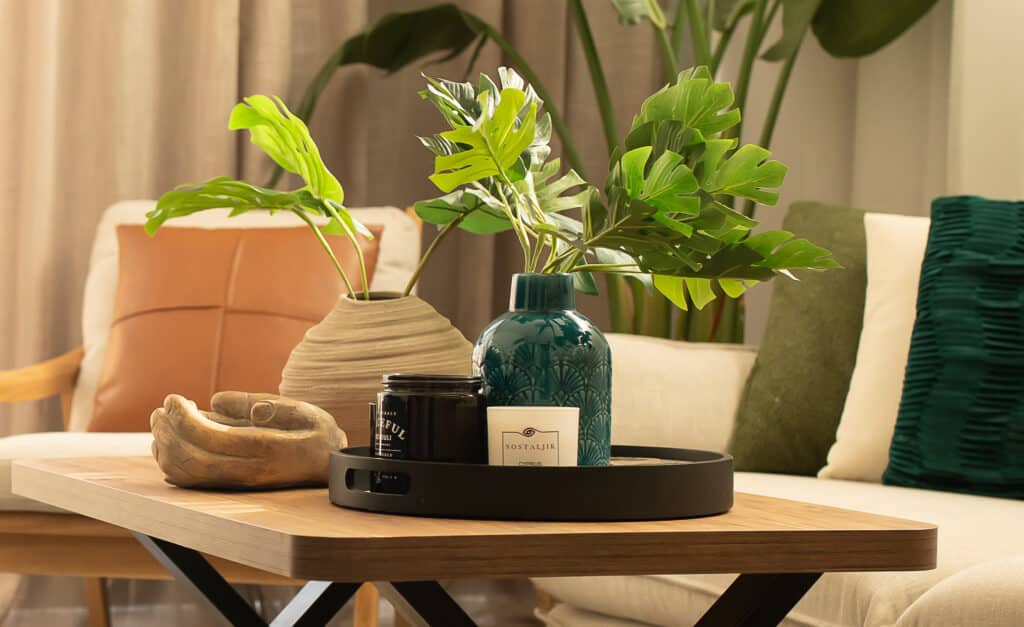 "In the commercial world, you'll find that places like hotels, dental waiting rooms, and shops are all incorporating biophilic design in an effort to relax and soothe our brains and bodies," says Sabah, who has worked on a number of such spaces in Cyprus, including various offices, lobbies and studios. "But there's also a huge benefit to biophilic design in the home: after a long day at the office, you need to feel your own space is a sanctuary; a haven of calm and relaxation that feels as good as it looks."
If you've ever walked into a friend's home and thought 'yes, this feels right', you're probably experiencing the benefits of biophilic design. "Look around the places you feel most comfortable," Sabah suggests, "and you'll likely find a space that's harmonised with nature."
Among the main principles of the design style, we get natural light – "or bulbs that mimic natural light," says Sabah; good quality air and airflow; biomorphic forms (which echo the shapes and curves of nature) in the furniture and art; natural materials (including wood, cottons, and linens); and plenty of greenery. Sound (such as a water fountain or soothing breeze) is also important, Sabah adds. And so are both smell (if fresh air is at a premium, aromatherapy diffusers are often used) and temperature.
"The best hotels will replicate all this in their lobbies and rooms," says Sabah. "If you think of the Four Seasons in Limassol, you get all these elements and more; you feel at home: relaxed, soothed, comfortable in the space. And that's the beauty of biophilic design: you're utilising the inherent human need for nature to create a space that feels as good as it looks. It's something that easy to do at home. And trust me, you will feel the difference!"
For more information on biophilic design, visit www.atelierkaz-interiordesign.com/