The roadmap the next leader of the country should follow to protect and restore nature
 By Martin Hellicar
This being the season for making wishes, here are some from me. Five things I wish candidates for the February presidential elections would sign up to deliver, for nature's sake. For all our sakes. My claim is that these five things 'green' are eminently doable and could make a real difference.
As the biodiversity crisis deepens and global warming tightens its sweaty grip, we need policies that have the impact to not only arrest, but to actually reverse the crisis. We need action to bring back and restore nature, rich and bountiful, absolutely everywhere possible. We need to slash greenhouse gas emissions. We can all of course play our part as individuals, through the choices we make as consumers and the positions we adopt as active citizens. Decision-makers though – and, in Cyprus, the president in particular – have the power to make a real difference. A next president with vision could shape and direct policy, investing public money to achieve good goals relatively swiftly.
While there are many areas where we desperately need change – the sorry state of our hospitals and the need for a Cyprus settlement leap to mind, I will stick to my area, which is biodiversity and the climate crisis. Not just because this is what I know a bit more about, but because it is a crisis that threatens the richness, health and stability of the ecosystems we depend upon – completely – for our long-term survival. Tackling this growing threat to nature needs to be top priority for the next occupant of Presidential Palace hill.
Ok, enough of the introductory rhetoric. You have heard it all before, I am certain. Let us move on to what a new president worth his or her salt could do about this…
Wish number one: make protected areas truly protected and start restoring nature.
We ultimately have to find the way to live in harmony with nature everywhere, nurturing what nurtures us. Until we get there however, it is crucial we make certain that protected areas can fulfill their role as reservoirs of biodiversity (from which to later draw to re-build ecosystems everywhere) and as carbon sinks and reservoirs, mopping up and locking up CO2. We already have almost a third of our land area designated as Natura 2000 sites, which is a great start. We need to designate more Natura 2000 sites at sea, to protect seagrass beds and other vital spawning and shelter areas for sea life. Then we need to nail this protection down, on land and at sea, by ramping up on proper management of these precious sites.
The next president should start this process with Akamas, that most contentious of "protected" areas. Get the balance right for Akamas, and use this as the template to be followed for all designated sites. Step 1 is having the guts to end all talk of finding a 'balance' between what might broadly be termed the pro-development and the pro-protection lobbies. Replace 'balance' with a clear criterion of 'do no harm to key biodiversity'. In other words, a clear 'no' to any developments that are assessed as likely to undermine the wildlife a protected area was designated for. It won't always be popular with all stakeholders – not even all conservationists – but it is the only way to go.
With the protection baseline set, the next president then needs to go further, driving a restoration agenda for degraded habitats and ecosystems, starting with protected areas but then going beyond. The EU is on the brink of setting ambitious nature restoration targets, including for farmland. Let's be at the front of the queue to sign up for this.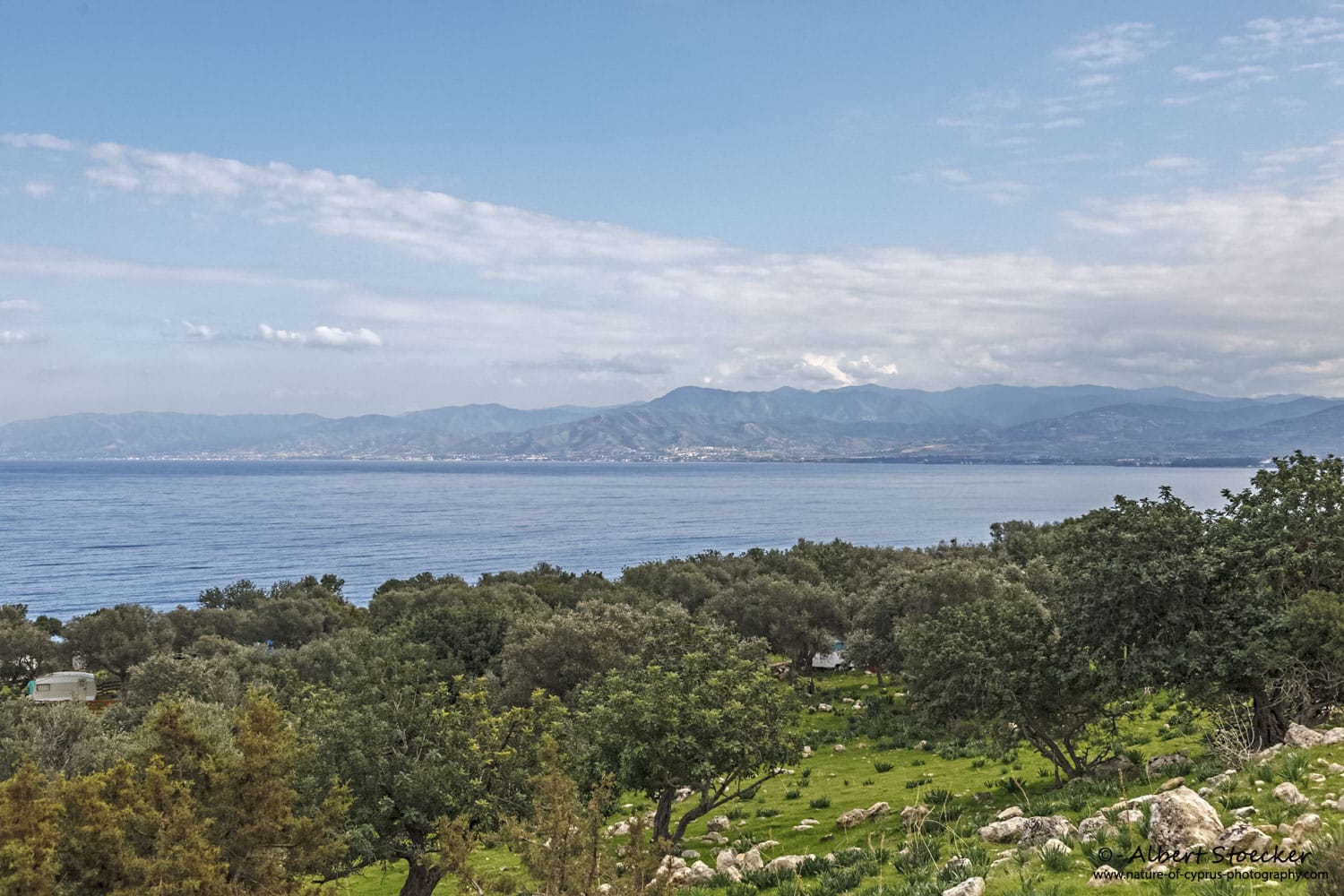 Wish number two: establish 'space for nature'.
For the wider countryside and our townscapes, we need policies to create 'space for nature' in every possible corner of every field and empty lot. The idea is simple. Add a 'corner for nature' in enough places and spaces and it begins to sum up to a real difference for biodiversity and ecosystems. It has been shown to work for farmland, where devoting a minimum of 10 per cent of land to natural vegetation (think hedgerows of scrubby banks) and/or to fallow (ploughed land left to wild flowers, bugs and birds for a year) makes all the difference for nature. A crisis calls for greater ambition, so we need farmers allowing nature to thrive on at least 15 per cent of their cropland. The EU agricultural subsidies system does allow member states to set such nature-friendly conditions. So I want a president who gets his agriculture minister and all who work under him to set a minimum requirement for 15 per cent 'space for nature' in exchange for receiving taxpayer support as a farmer. It would help mop up CO2 and would be transformative for our countryside and for farming.
This measure would also be extended beyond farmland, translating into a policy for devoting every available space and vacant lot in towns and villages across the land to more 'spaces for nature'. Tax relief and other incentives for owners of vacant plots in built-up areas could see such 'brown' sites transformed into green glades of native trees, bushes and wildflowers. Imagine how good this could be for urban nature and locking up CO2. It would also be great news for neighbourhoods, bringing nature to town dwellers, with all the 'feel-good' benefits that has been shown to have.
Wish number three: kick-start a new agricultural revolution.
This will take a bit longer, but using the 'space for nature' policy as a starting point, the next president should begin a total transformation of our agricultural sector. Abandon all notions of chemical-dependent conventional farming and of maximising production. These approaches have huge impacts on farmland ecosystems (notably on soil and water, pollinators and biodiversity), while intensive animal rearing, in particular, really adds to greenhouse gas emissions.
We need a radical and decisive shift toward sustainable production. Less can be more if it is uniquely Cypriot produce and marketed as such; a 'quality not quantity' approach. This will require an almost total re-think of what farming subsidies are geared towards and will hinge on farmers being offered the technical support to get to the 'high ground' of sustainable, quality production. It is not just about organic carobs, honey, olive oil, tomatoes and almonds; it is also about a return to managed free-range grazing of sheep and goats on our extensive scrublands, producing top quality, sustainable halloumi. Judicious grazing and browsing will also reduce the risk of wildfires, which are a growing risk in our warming world.
Wish number four: clean energy and less energy use.
The next president should have the guts to ignore the lure of natural gas and its promise of quick profits, and focus instead on what will work in the long-term. That our energy future lies in harnessing our long hours of sunshine is a total 'no brainer'. Natural gas should be clearly confined to the role of transitional tool to ease (and help fund!) a radical shift to photovoltaics.
Find those spaces for PV panels that do not steal from good farmland or protected areas (we have already made good moves in this direction) and support this transition with attractive subsidies. Part of the answer may well lie in trying out innovative ideas for combining crop cultivation and livestock grazing with PV installations. In addition, give much more financial support and practical advice to homeowners and the building sector to ensure maximised energy efficiency across the board. Last but not least, can we at long last invest in good and efficient tram systems for all our major conurbations?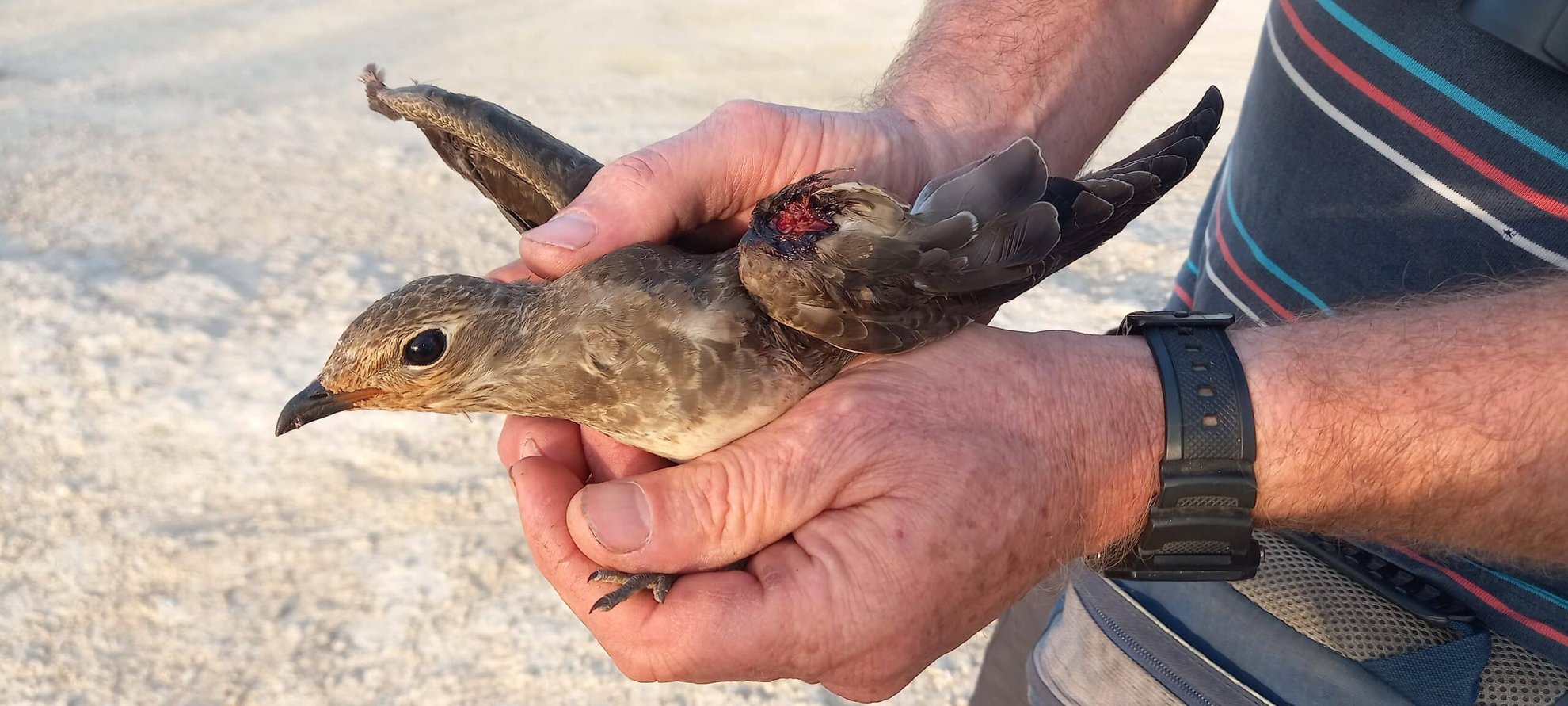 Wish number five: ambelopoulia kicked into touch.
We need a clear 'zero-tolerance' policy for bird trapping with mist nets or limesticks, with tough penalties attached and imposed, consistently. Progress has been made, but the problem remains and will come back with a vengeance should any level of 'tolerance' continue to be shown for ambelopoulia catching, selling or eating.
Similarly, all illegalities associated with licensed shooting – such as use of calling devices and the targeting of protected species – need tackling with conviction. The next president should work with hunters, conservationists and hunter-conservationists to make sure shooting is truly controlled and sustainable. This can be achieved and the time is right – there are many in the hunting community that are up for meeting this challenge.
Most of the above ideas would of course cost money to implement, but it would be money well spent, with the future in mind. Given that 'well spent' is not a descriptor that fits all current state expenditure, I am going to go out on a limb here and say it will be worth it…
One last thing, while I am in wishing mode. In bringing the above five goals to fruition, the next president needs to act as the 'standard bearer' for a more eco-sound and sustainable future. Big challenges call for brave leadership, not business-as-usual. The next president needs to be a true 'green' president; not as in hugging trees, but as in actively promoting these policies, giving the lead to his or her government and to society as a whole.
Any takers out there?
---
Martin Hellicar is director of local nature conservation NGO BirdLife Cyprus
---