I have said it before, when it comes to more traditional establishments in Cyprus, social media and websites don't quite work as well as the old word of mouth. So, after hearing about it at length from friends and family, the time came to give the renowned Istorikon tavern a go.
Mind you, it took some planning. The place gets full every night, rain or shine, winter or summer, so booking in advance is necessary, which is usually a good sign.
Located in Nicosia's Ayios Dometios, an area about which I made a mental note to discover a bit more, the tavern's hustle and bustle and its inviting aromas cannot but inspire the patron, whether local or not.
Along with three other dining companions, we opted, ça va sans dire, for a full meze and added a couple of daily specials that our waiter highly recommended.
I will not describe the usual entries that are always present when dining at a tavern, which anyway were remarkably fresh and tasty, but skip to my personal highlights.
As I suspected, all the daily specials we ordered were spot on. The feta cheese wrapped in phyllo pastry and accompanied by a pomegranate sauce and sesame seeds needs to be a permanent option on the menu. Surprisingly light, despite being deep fried, the distinctive tangy taste of the cheese and the slightly sour sauce elevated the dish.
On the other side of the spectrum was the pastourmas with eggs that we were served along with the feta.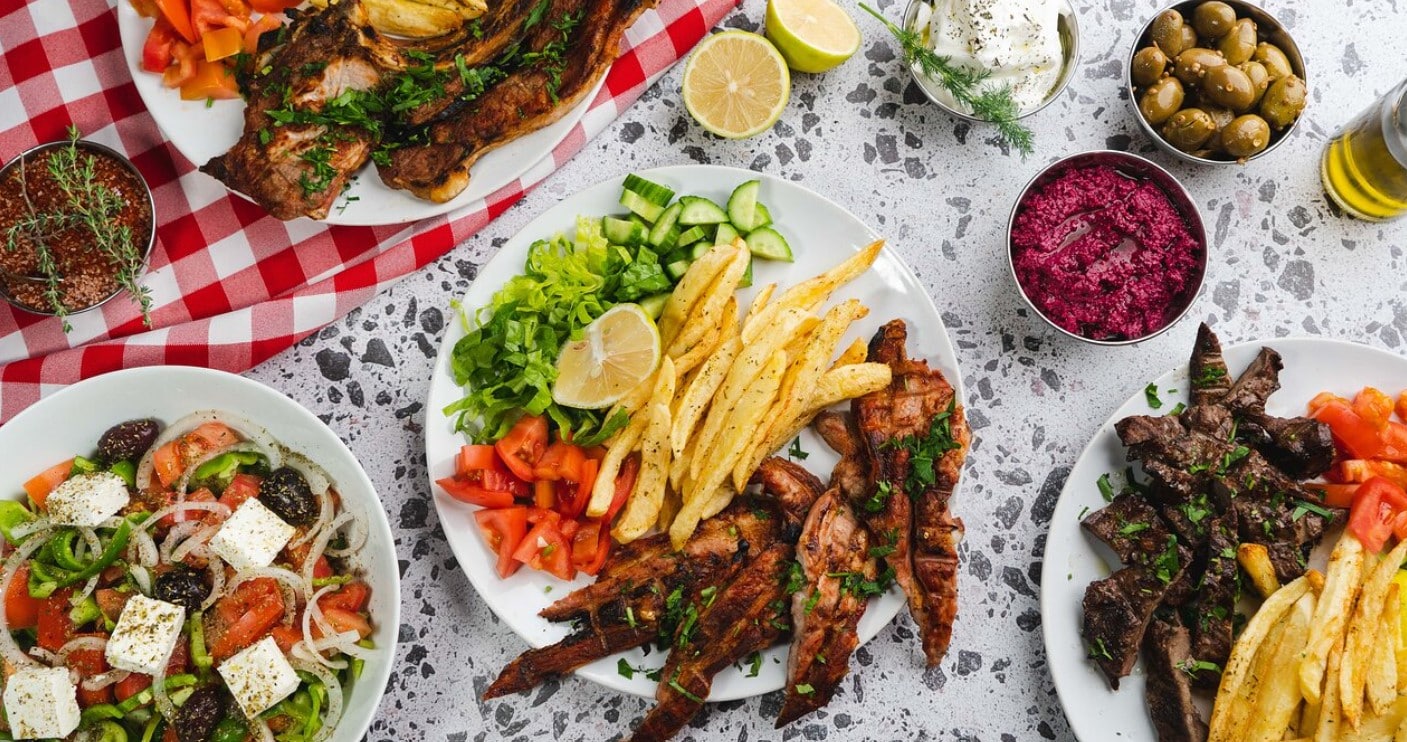 The traditional Cypriot sausage, made with dry red wine, plenty of garlic, coriander and black pepper is not a dish I usually go for. One of my companions, however, vouched for it. While usually overwhelming, the beaten eggs and the fact that the sausage was finely minced, turned the dish upside down. A resounding yes to the reinvented pastourmas, even though it might not appeal to more delicate palates.
Another exceptional entry were the oyster mushrooms marinated in red wine and lightly sauteed. A simple and unassuming choice, granted, but the mushrooms were in season and nothing beats a dish made with seasonal ingredients, whether you eat at a tavern or a Michelin-starred restaurant.
Other dishes worth mentioning were the rabbit stew with onions and peppers, tender and subtle in taste, and the stuffed eggplants with graviera cheese and tomato sauce, bringing about distinctive Middle Eastern vibes.
It was also funny seeing two German tourists next to our table struggling to extract the snails from their shells. My friend took pity and showed them the ropes. Their smile after finally tasting was worth more than a thousand words.
All in all, the place earned a huge plus from me, plus a mental note to visit Istorikon again soon.
VITAL STATISTICS
SPECIALTY Cypriot food
WHERE 24 Markou Drakou, Ayios Dometios 2369, Nicosia, Cyprus
WHEN Tuesday – Saturday 5pm-12am, Sunday 12.30pm-4pm, Monday closed
HOW MUCH €17 per person for the meze
CONTACT 22 780555