Murdered Turkish Cypriot inmate Tansu Cidan was tortured for two days until he was killed, suffering injuries all over his body, according to court hearings on Thursday.
The state's senior lawyer in the case and the prosecution told Nicosia criminal court that 29-year-old Veysi Badur is the prime suspect as he allegedly tortured Cidan after he was accused of having naked photos of Badur's wife.
These claims were accepted by lawyers of two other defendants, who have plead guilty to charges of involuntary manslaughter through reckless acts and for drug use; methamphetamine and cannabis.
It is understood that the other two defendants will testify against Badur, who is accused of premeditated murder.
The court heard that Badur tortured Cidan for supposedly having naked photos of his wife on his phone. Badur then began demanding Cidan's gmail password to which the victim repeatedly stated that he had forgotten the login details.
The two defendants testifying against Badur stated that he allegedly attacked Cidan with a 10cm long and 2cm wide metal pole which was sharpened. Cidan suffered deep cuts under his eye and knees while also being stabbed across his body.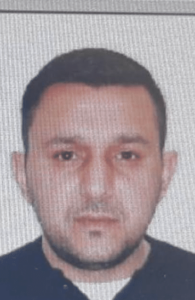 The court heard that Cidan was bleeding, crying, and repeatedly said that he did not remember the email password.
The torture allegedly continued into the next day with a metal wire, as he suffered serious head injuries and was found to be missing three teeth, had suffered fractures and sustained damage to his internal organs.
The court set the next session for January 17.
Cidan was murdered at the Nicosia prison on October 27. It was reported on November 3 that ten prison guards have been suspended following Cidan's death and eight fellow inmates have been remanded, with police investigating premeditated murder.
Cidan had been arrested in April for drugs possession with intent to supply. He was serving a long-term sentence for "multiple crimes", reported to include eight years for possession of a significant quantity of drugs.
The prison has been the centre of significant controversy following claims and counterclaims of corruption, rampant drug use – and even murders being orchestrated from behind bars.
Three separate investigations into the prisons have been conducted in recent months, with prisons director Anna Aristotelous stating that she wants to move post.
Despite the scandals, Netflix recently aired a "utopian" depiction of the prison – showing bingo events and portraying a lax atmosphere.