Andreas Panayi is a serial entrepreneur and investor. Throughout his more than 35 years + career in the USA, he has founded, developed, operated, and sold companies in the professional services and information technologies area
Andreas brings invaluable international perspective, strategic insight and hands-on experience in new venture building, operating and realising shareholder value. Panayi conceptualised, co-founded and launched Kinisis Ventures, a business acceleration company with a specific mission to create growth opportunities for Cypriot innovation companies that previously were unable to benefit from strategic access to USA markets and business networks. He is a founding principal and member of the investment advisory committee of the Kinisis Ventures Fund.
Prior to focusing his career as an entrepreneur, Panayi worked for a number of advertising agencies and spent time at a New York based technology incubator – early-stage investment fund.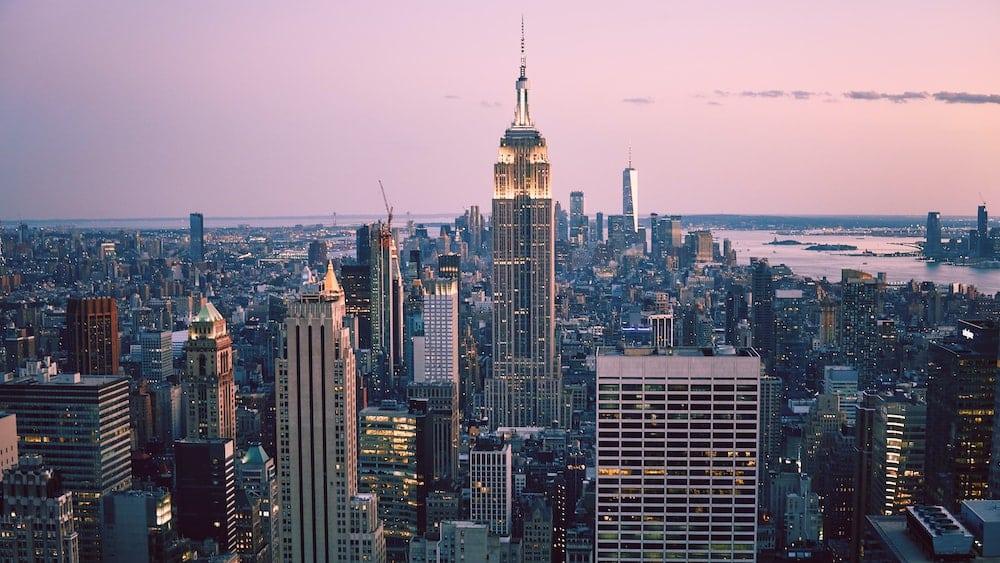 What inspired you to pursue a career in tech and startups?
"In the late 1980's I started my career in the USA working for a tech-communications company in New York with offices in Palo Alto, California aka Sillicon Valley. In the early 1990's, the web was just about starting its commercial revolution and both offices were right in the thick of things.
"I learned first-hand how to build, commercialise, create value, and exit technology companies, eventually including my own. It is very true what they say: innovation is a 'rush' and entrepreneurialism is addictive."
As an individual with a pioneering role, how have you played a key part in bringing about change, and how are these changes enhancing your potential for future growth?
"I do not know if I personally brought about change, however I have been in the business since the infancy of the web and boom of tech innovation. I was deeply involved in a fast pace innovative industry in one of the largest progressive markets, which lead global commercial changes. That experience taught me how to sense, prepare, embrace, and capitalise change. The practical experience and street-smarts gained through building your business career through the technology revolution of the last couple of decades, I think is a gift that will keep giving to many future endeavours."
What does it mean to be a leader in your industry today?
"My opinion on leadership overall is focused on one's ability to have a clear vision and a roadmap that others align with and willingly join-in to contribute to the realisation of that vision. Leadership and vision are inseparable and nowadays both come with more complex challenges because of the speed of technology evolution and business critical changes that come with it. Developing, maintaining, communicating, mapping, and executing on a vision nowadays makes true leadership qualities even more critical than ever."
How are your strategic efforts preparing your company for a future that is more sustainable?
"Strategy, especially in fast-paced industries and sectors such as technology, is all about anticipating change, preparing to pivot and adjust, but without losing focus on the vision. In business school, we were asked to develop year-long strategic plans. I am happy to see a company having a thorough strategy review and alignment every quarter; that is how you try to keep your company on the right course.
"With the pace with which things change now, it is also important to identify all the critical variables, internal and external, that could influence your decision to adjust and/or fine-tune your strategies, then find an effective and efficient way to stay on top of them."
What role can the Greek Cypriot diaspora play in encouraging foreign investment to the island?
"There are certain things that need to be set on a strong foundation before anyone can help bring significant, sustainable, and desirable foreign investment to the island; at least in the space of innovation – technology that I am familiar with.
"In addition to the most obvious must haves, internationally competitive, scalable, and investable companies/ideas plus an investor-friendly infrastructure, the island needs a track record of successes. It is no secret that investors look for success stories. Track record confidence is critical for all investors but higher risk venture investing even more so.
"We need several successful, expert, internationally experienced expats to find a way to bring more brain-power and practical experience back to the island so we can build a more attractive island-wide successful portfolio. We need more ecosystem sharing, teaming-up, collaborating and less competing with each on the island."