Consulting, assurance, and tax advisory firm EY Cyprus has released the latest edition of its Cyprus Tax Facts guide, which takes into account the most up-to-date legislative changes for 2023.
"As a result of greatly accelerating the pace of new tax legislation, there is an increased risk that taxpayers will be caught unprepared, making a current, detailed guide on Cyprus' Tax and Legal code all the more valuable," the company said.
"Changes in 2022 included the introduction of Cyprus' Recovery and Resilience Plan, Transfer Pricing rules in line with the OECD, new green taxes, a 120 per cent R&D deduction for companies, updates to the 20 per cent and 50 per cent personal income tax exemptions and Double Taxation Agreements," it added.
Furthermore, the company said that it expects further changes and more clarity around the implementations of BEPS 2.0, which refers to the OECD's base erosion and profit-shifting tax planning strategies, which are used by multinational enterprises that exploit gaps and mismatches in tax rules to shift profits from higher-tax jurisdictions to lower-tax jurisdictions or no-tax locations.
EY Cyprus' tax guide, the company explained, represents hundreds of tax research hours, all of it done with the firm's clients in mind.
However, the company noted that the guide should not be regarded as offering a complete explanation of the tax matters referred to and is subject to changes in the law and other applicable rules.
The full guide can be viewed and downloaded on the company's website.
Investment fund Senvest on Monday announced that it has increased its share capital in the Bank of Cyprus, growing its stake in the Cypriot bank to 8.06 per cent, up from the 7.79 per cent it previously held, according to a statement sent to the relevant supervisory authority in Ireland.
In addition, the Bank of Cyprus confirmed the fund's increased share through an announcement issued on the same day.
Finally, according to the statement, the 8.06 per cent share currently held by Senvest in the Bank of Cyprus corresponds to approximately 36 million shares.
Non-performing loans (NPLs) in Cyprus at the end of October 2022 amounted to €2.69 billion, reflecting a drop of €32 million compared to the previous month, according to a report based on updated data released on Monday by the Central Bank of Cyprus (CBC).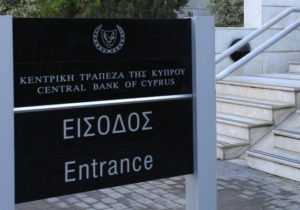 According to the report, which has a reference date of October 31, 2022, the NPL Index, in terms of total lending, stood at 10.5 per cent at the end of October, compared to 10.6 per cent the previous month.
In addition, during the same period, total lending fell to €25.66 billion, down from €25.83 billion in September 2022.
Moreover, the total amount of restructured loans in October 2022 decreased to €3.09 billion, compared to €3.12 billion in the previous month, of which €1.29 billion continue to be classified as NPLs, compared with €1.31 billion in the previous month.
Accumulated provisions in October 2022 decreased by €6 million, to €1.40 billion, of which €1.27 billion are related to non-performing loans.
Total cumulative provisions against total NPLs stood at 47.3 per cent, up from 47 per cent in September 2022.
What is more, according to the revised data used by the CBC, non-performing loans related to businesses fell to €1.03 billion in October 2022, from €1.04 billion in the previous month, of which €884 million concerned small and medium-sized enterprises (SMEs).
Additionally, the coverage index of corporate non-performing loans stood at 65.1 per cent, while the same figure stood at 65.5 per cent for small and medium-sized enterprises.
Finally, the total NPL amount belonging to households decreased by €6 million, to €1.35 billion in October 2022, with the coverage ratio standing at 33 per cent.
The Cyprus Stock Exchange (CSE) ended Monday, January 9 with gains.
The general Cyprus Stock Market Index was at 92.21 points at 13:01 during the day, reflecting a rise of 0.36 per cent over the previous day of trading.
The FTSE / CySE 20 Index was at 54.64 points, representing an increase of 0.36 per cent.
The total value of transactions came up to €66,478.
In terms of the sub-indexes, the main and investment firm indexes rose by 0.94 per cent and 1.53 per cent respectively, while the hotel index remained unchanged. The alternative index fell by 1.07 per cent.
The biggest investment interest was attracted by the Bank of Cyprus (+0.84 per cent), Hellenic Bank (+1.01 per cent), Demetra Investments (+1.67 per cent), Logicom (-0.52 per cent), and Vassiliko Cement Works Public Company (-2.99 per cent).