Mixing two very distinct cultures, one expat organises weddings on the island for Indian couples. PAUL LAMBIS finds out more
Photos courtesy of Cristian Dascălu www.cyprus-photo.com
Rupal Pankhania fell in love with Cyprus the moment she laid eyes on the island in 2018. Pankhania, like most first-time visitors, was impressed with the island's warm climate, turquoise waters, beautiful beaches, ancient sites, hospitable people and excellent cuisine. But it was the country's sheer diversity that inspired her to choose Cyprus as the location for her upcoming nuptials.
Her lavish three-day wedding celebrations, held at a five-star hotel and resort in Paphos, ensured that her and her husband's Indian traditions and culture were felt in Cyprus even though they were both far from home.
"The first day began with a civil wedding ceremony, followed by a cocktail reception in the hotel grounds," Pankhania said. "Another pre-wedding event for the bride and her closest female friends and family members is the Mehndi party, which involves the application of the bridal mehndi, or henna design, to her hands and feet."
The ceremony, like all traditional Indian weddings, begins with the Ganesh Puja, in which the priest invokes Lord Ganesh, the Hindu elephant God who removes all obstacles, as a prelude to the upcoming nuptials. "The bride's parents perform the Ganesha Puja, offering a prayer to Lord Ganesh requesting peace and harmony during the ceremony," Pankhania explained. "Lord Ganesh's blessings are sought for the couple's auspicious beginning."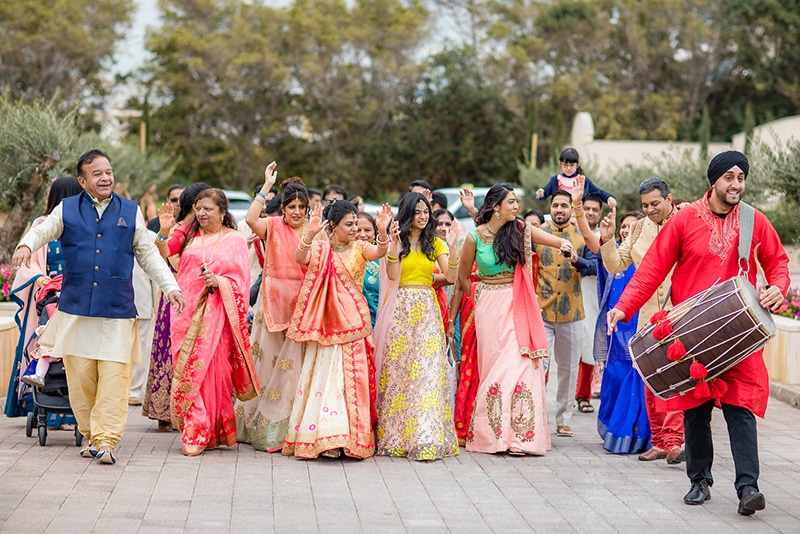 The dancing celebrations that follow the Hindu wedding ceremony with all its opulence and symbolic rituals are undoubtedly the highlight. Pankhania's black-tie wedding reception included dancing, ululations, and traditional Indian food.
Although some brides may experience post-wedding blues after months of meticulous planning, the arrival of family and friends from near and far, and the wedding itself, Pankhania was so impressed with Cyprus and its ability to host an Indian wedding without compromising on the traditional aspects of the event that she and her husband decided to set permanent roots on the island, allowing her to establish a business that would motivate Indian couples to choose Cyprus as a destination for their Indian weddings.
Fast forward to 2023, and she is now the creative director of a thriving wedding and event coordinating company based in the Paphos region, specialising in Indian weddings throughout Cyprus. "My first-hand experience organising an Indian wedding abroad has allowed me to offer my clients a uniquely customised experience, ensuring every special detail is taken care of for their big day," she added.
"I always go above and beyond for every couple who comes here to tie the knot, enjoying Indian tradition near the Mediterranean Sea."
She admits to being obsessed with Cyprus, particularly its beauty. "I always encourage the Indian community living abroad to visit Cyprus and experience the island's allure first-hand before deciding to marry here," Pankhania told Living. "They frequently leave with the same beautiful impression of Cyprus and the decision to marry on the island of love."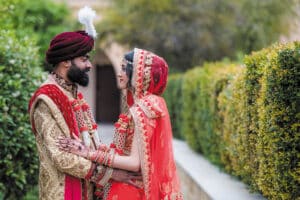 Every couple has a different background in terms of traditions and religion, according to Pankhania, but nothing poses a problem. "From the exotic coastal locations and stunning mountain retreats to traditional Indian food for every palate, and a plethora of musicians such as dhol players, Indian wedding bands, and renowned DJs, Cyprus has the ability to cater for all types of Indian weddings.
"Another service we offer as a company is a storage facility, because Indian weddings are very intense and a lot needs to be brought over, however we have everything covered."
Pankhania is from Leicester in the United Kingdom and visited Cyprus several times before deciding to settle here. As a member of the island's growing Indian community, she has joined many other Indian expatriates in introducing her amazing and colourful culture and traditions to the island. "Having a Cyprus-based planner that understands the intricacies of Indian wedding planning makes a significant difference, and my promise is to create unforgettable memories and experiences for my clients."
She has certainly given it her all, and her company has been nominated for the LUXlife Global Wedding Awards 2023, an event that showcases the cream of the crop in the international wedding industry. "It is an honour to be recognised by such a prestigious organisation, which supports dedicated individuals and businesses who make dreams a reality and, in turn, influence the happiness of many."