The middle of the week has plenty of exciting events to look forward to and all vastly different from each other. A poetry book presentation, a drumming circle, a women's career empowerment workshop and an anniversary film screening are all taking place in Nicosia this Wednesday. Take your pick for some hump day outings.
Coming up first is a workshop on Career Development for Women by GrantXpert Consulting at the European University between 5pm and 8pm. The workshop presents the Competence-based Counseling Programme: Career Development for Women which aims to help guide women in following an entrepreneurial path and will include two guest speakers. Dr Memnia Theodorou, a motivational speaker and coach will take the stage as well as Marlene PhiIippou Michaelidou, a coach, storyteller and explorer who will share their expertise. The event is free of charge though registration is necessary and can be done via the links on the Facebook event (Workshop on Career Development for Women).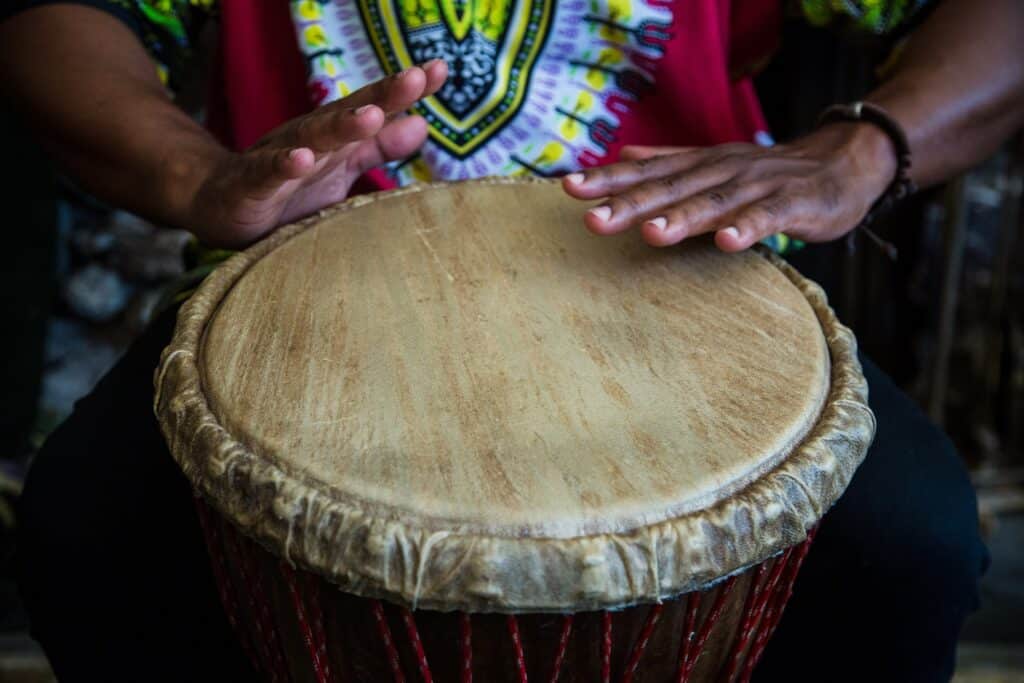 In a different mood is a musical gathering that will happen at Katakwa Culture Art Café at 6pm. A  drumming circle invites djembe drummers, music lovers and the curious to attend and join a group of people to play together. No drumming experience is needed though those more experienced will facilitate and guide others. Participants should bring their own djembes or other instruments such as maracas, kettledrum or didjeridoos, though a few extras will be available at the space. Organic ceremonial cacao will be offered and the event will be a donation-based gathering for people to connect through music.
Meanwhile, a book presentation will be taking place at Kasteliotissa Hall at 6.45pm by Ekdoseis Rizes presenting Christiana Xenofontos' first poetry collection. Titled 25 Anases se Grafi, the book presentation will be launched with a speech by House president Annita Demetriou, followed by a book review by Rena Tomazou. Actress Elena Kallinikou will recite some of the poems from the collection, while Antonis Kourras moderates.
Lastly, the Embassies of France and Germany will host a screening of the French-German co-production Frantz on Wednesday at Pantheon Theatre. Directed by Francois Ozon, Frantz was selected to compete for the Golden Lion at the 73rd Venice International Film Festival and at the 42nd César Awards it was nominated in eleven categories, winning Best Cinematography.
The film follows Anna, a bereft young German woman whose fiancé, Frantz, was killed in the trenches of World War I. Adrien, a French veteran of the war, makes a mysterious appearance in her town, placing flowers on Frantz's grave. Adrien's presence is met with resistance by the small community still reeling from Germany's defeat, yet Anna gradually becomes closer to the handsome and melancholic young man.
The film will be screened in its original French and German with English subtitles.
Workshop on Career Development for Women
By GrantXpert with guest speakers Dr Memnia Theodorou and Marlene PhiIippou Michaelidou. January 25. Auditorium Delta, European University, Nicosia. 5pm-8pm. Free
Katakwa Drumming Circle
Open to all. January 25. Katakwa Culture Art Café, Nicosia. 6pm. Donation-based. Tel: 95-954788
Presentation of Poetry Collection
Christiana Xenofontos presents her first poetry collection. January 25. Kasteliotissa Hall, Nicosia. 6.45pm
60th anniversary event: Film Screening Frantz
French-German film. January 25. Pantheon Theatre, Nicosia. 8.30pm. In French and German. Subtitles in English