The funding opportunities are growing for startups with Cypriot founders or Cyprus-based tech companies. The first CySEC-registered Venture Capital fund focusing primarily on Cypriot startups Kinisis Ventures Fund has announced a call to fund more startups this March.
Their announcement says "If you are a startup with an internationally relevant and scalable business idea looking for pre-seed and seed funding, submit your pitch deck to their website".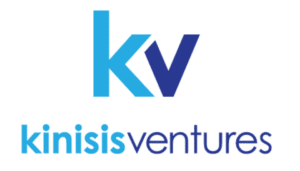 They will review submissions and select up to 10 companies that fit the Kinisis Venture Fund I investment strategy. The Fund's strategy and focus is to leverage the investment advisory team's USA experience to help capitalise disruptive Cypriot innovation that can differentiate, compete and scale primarily in the USA and other key international markets.
The selected companies will be invited to pitch in person to the KV Fund advisory committee. One of the members is Andreas Panayi, who we featured in the latest Cyprus 4.0.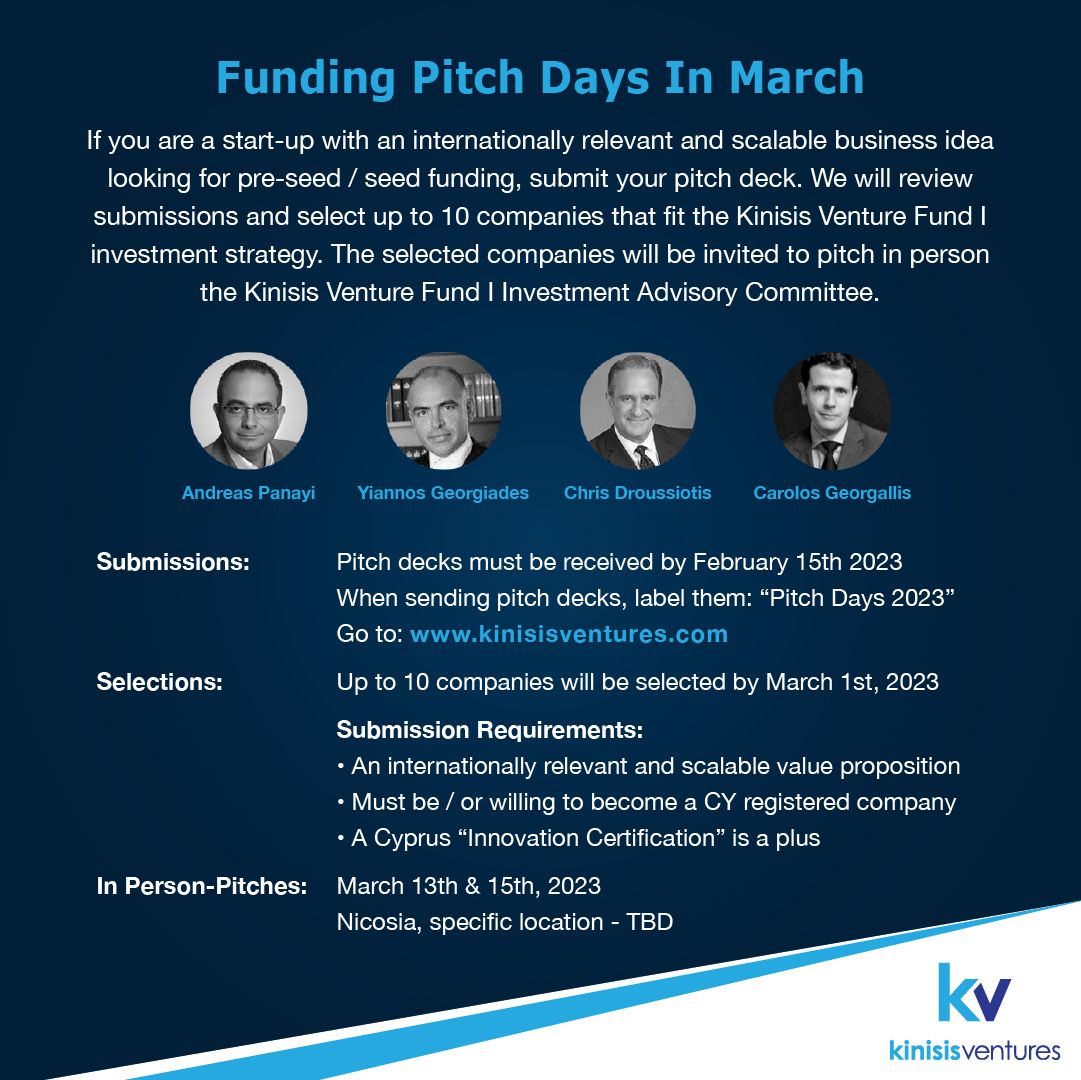 KV Fund has 8 startups in its portfolio. Companies that will apply need to be a registered Cypriot company or willing to register a Cypriot company. A Cyprus innovation certificate is a plus.
The fund is sector agnostic but focuses on sectors in which the KV Fund team can guide the portfolio companies to faster commercialization and international growth opportunities. Kinisis Ventures entered the Cypriot innovation ecosystem as a business acceleration and private investment firm in 2018.
Pitch Decks must be received by February 15. When sending the deck, label them Pitch Days 2023. The pitches will happen on March 13 and March 15 and you can visit kinisisventures.com to apply.