The Chief Scientist for Research and Innovation of Cyprus Nikolas Mastroyiannopoulos announced yesterday the launch of an improved digital gateway for Cypriot certified innovative enterprises.
Ignite Cyprus is a platform designed to promote the growth and internationalisation of the local startup and innovation ecosystem. It is the digital gateway to support and facilitate the extroversion and growth of the ecosystem through fit-for-purpose incentives for investments in certified innovative companies.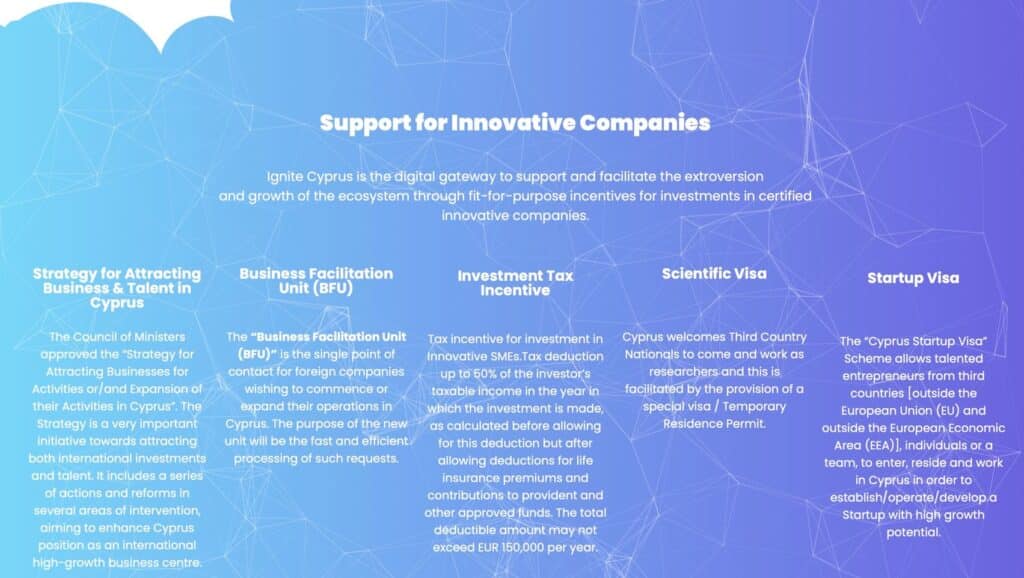 On the UX-friendly website that the Research and Innovation Foundation launched, you can find information on the Strategy for Attracting Business & Talent in Cyprus, the Business Facilitation Unit (BFU), the Investment Tax Incentive, and Scientific and Startup Visas.
The innovation certificate is an enabler for tax incentives available to natural persons investing in an innovative small and medium-sized enterprise (SME) either directly or indirectly through an investment fund or through an alternative trading platform for venture capital investment.
Moreover, the platform provides information on how to apply to be a Certified Innovative Enterprise and an FAQ with useful questions and answers.
It offers an informative, sector-specific dashboard for all enterprises involved in this initiative.
You can browse through the website at https://ignite.com.cy/