All the heavy hitters have cast their ballots with the candidates united across the political spectrum in urging the public to get out and vote.
Outgoing President Nicos Anastasiades, after ten years in power, voted in Limassol on Sunday.
In comments to the media he said: "It is said that today is a celebration of the Republic, but if we want to turn it into a day of the Republic, no one should abstain. I want to hope that the voters will go to vote. It's a right that turns into a duty."
"I believe that I have managed to contribute to the political life of the world during the past 43 years. It is time to enjoy my family," he added.
Fellow party member, Disy leader and presidential candidate Averof Neophytou cast his ballot at 10:25 in the capital at Acropolis high school.
"It's a big celebration for democracy, for months we've been speaking and the polls have shown their side but today the nation is speaking in this great celebration. Today, the people are voting and will steer the country.
"We live in a beautiful country and I am certain that the Cypriot people will choose stability and security. We can and we will create a better Cyprus," he said.
Neophytou had walked into the voting centre alongside his wife, while a strong show of support from his backers cheered him on.
He gave the ballot box a gentle double top after having dropped in his vote. Neophytou was joined by current ministers such as Health Minister Michalis Hadjipantela as he delivered his comments to the media.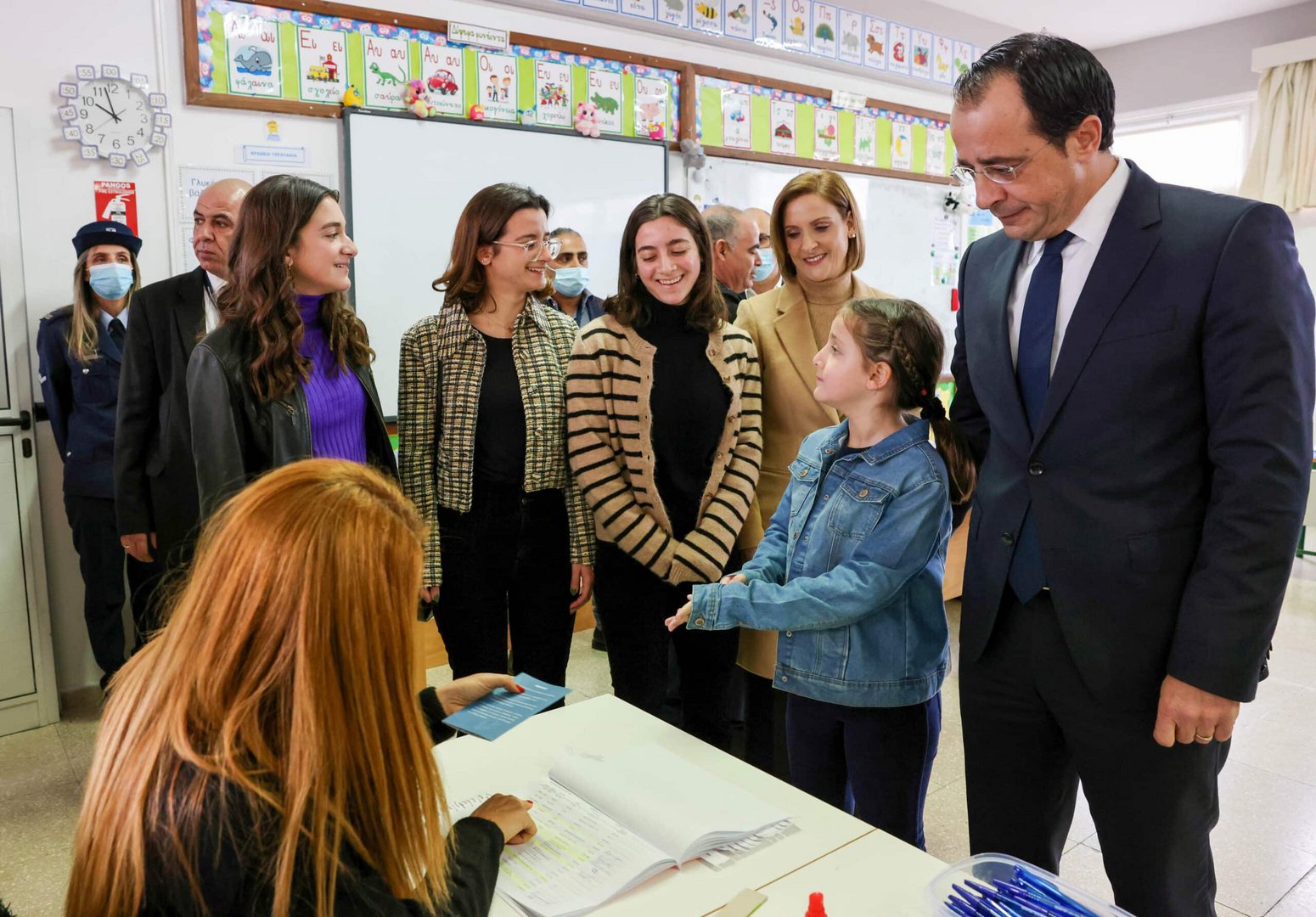 Nikos Christodoulides, who upset the political scene by leading in every single poll, cast his ballot in his hometown of Geroskipou.
"I just exercised my electoral right to vote in Geroskipou – in the place I was born and raised, because when you're in political life you must never forget from where you started.
"Because without that you have no compass for the future. Today is the day of democracy, today all Cypriots can decide the direction of our country," he said.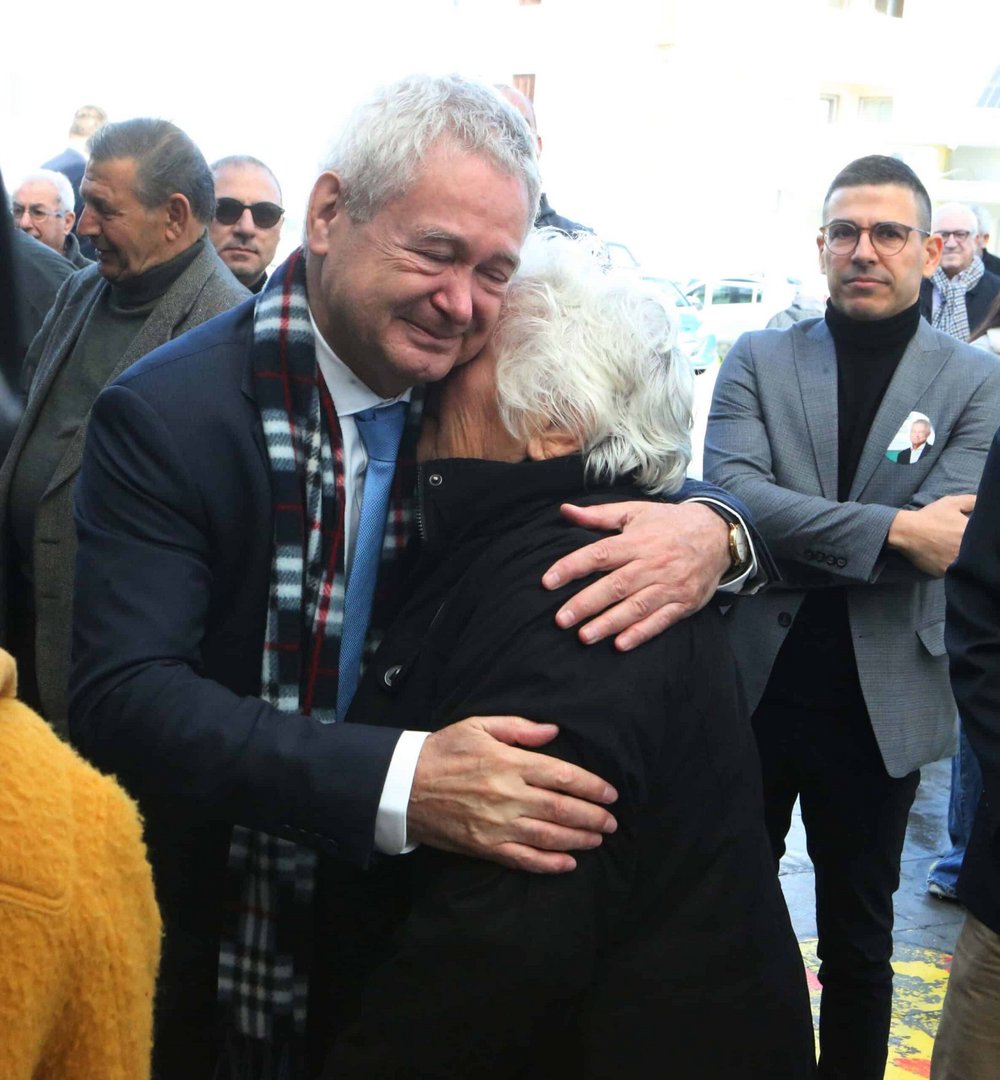 Rounding out the "big three" is Akel-backed candidate Andreas Mavroyiannis who voted in Nicosia saying: "Today is the celebration of democracy, I have confidence in the judgment of the people."
The general-secretary of Akel Stefanos Stefanou, accompanied by his family, voted in Geri.
He also called on the public to go to the polls. "I am convinced that the result will put Cyprus on the path of progress and open a perspective for the new generation. I call on our citizens to become protagonists of their own fate," he said.
Elsewhere, Edek leader Marinos Sizopoulos, whose party is backing Christodoulides, patiently waited in a long line to vote – no preferential treatment there.
Stressing the importance of the elections, he spoke of the challenges facing Cyprus – pointing to Turkey's provocations and financial turbulence.
"The public can shape the future and for us the most important thing is to achieve this, whatever divides us must be put in the past and we must unite our efforts for a better future.
"I hope the abstention is lower than in the past but the public must realise that there is nothing to be gained by abstaining."
Independent candidate Achilleas Demetriades voted in Strovolos at the Chryseleousa primary school, accompanied by family members.
Just after voting, at 11:15am, he told reporters that: "Today is the day in which everyone can express their opinion, everyone has this right and the duty.
Today I call on the public to express this right, we must work towards the just state and this begins with the youth.
We want a united Cyprus, united and green. Cyprus for all Cypriots."
Meanwhile, presidential candidate and former rector of the University of Cyprus Constantinos Christofides voted at the Engomi primary school.
"63 years of the Republic, if during all those years we had taken wiser decisions then the fate of our country would have been much better.
I call on the public to make their choices, to ask themselves what it is that would make them proud, what future they want for their children.
Now is the time, exactly because we want the youth to return to their country, to create here, we want our children to remain here."
Greens leader Charalambos Theopemptou also urged the public to not let others make decisions for them – as he warned of tough times ahead.
"Today is important for democracy and we must firstly call on the public to get out and vote, particularly because many people did not register to vote and therefore there will be a high abstention rate.
"It's very important for the public to vote so that others do not decide their future for them.
"We have gone through a very challenging period with a lot of corruption in Cyprus, along with societal problems – the public is facing many issues and we are facing problems across all sectors," Theopemptou said.
Elam's candidate Christos Christou voted in Nicosia and issued a brief a statement afterwards.
"We view this as a chance to send a strong message to the next comment," he said.
Elsewhere, House president Annita Demetriou voted at the Troullon primary school where she also urged people to vote.
"Today is the celebration of democracy, where we call on the public to come out and collectively carry out their right.
"It is crucial exactly so that we have a collective result which can, through the best democratic expression, secure the future which Cyprus deserves," she said.