The presidents of the Institute of Chartered Accountants in England and Wales (ICAEW) and The Institute of Certified Public Accountants of Cyprus (ICPAC) on Friday announced that they have signed a memorandum of understanding to bring continued learning and development to Cypriot professionals.
According to the announcement, ICAEW President Julia Penny and ICPAC President Pieris Markou signed the MoU in Nicosia on Monday, February 6.
The agreement will bring the bodies together to deliver co-branded versions of ICAEW IFRS and ISA certificate learning and assessment programmes, as well as the ICAEW Sustainability Certificate, providing continuous learning opportunities to both chartered accountants and the local business community.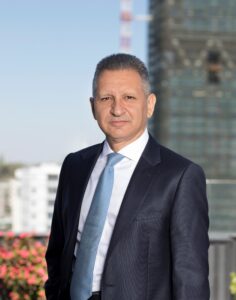 ICAEWPresident Julia Penny explained that "this is an exciting development and I am pleased that ICAEW and ICPAC have united resources to support professionals working across the economy so they can better address the challenges businesses face".
She added that the transition to sustainable economies is a key priority and the ICAEW sustainability certificate will help accountants enhance their skillset to lead businesses to net zero.
"We are delighted to work together with ICAEW in delivering these continuing professional development certificates to the market, ensuring professionals in Cyprus remain at the top of their game in international markets," ICPAC president Pieris Markou said.
"As investors, policymakers and regulators look for a transition to a green economy, our members need to be ready to lead strategies to these outcomes," he added.
The announcement went on to say that ICAEW's IFRS certificate learning and assessment programme provides a comprehensive overview of international standards in the private sector.
It is designed for anyone who is involved with the preparation and use of financial statements or who needs to develop or refresh their knowledge of IFRSs.
Moreover, it will help those involved understand IFRS principles, concepts and knowledge in a commercial setting; assess the standards' commercial impact on business; and make informed business decisions.
The ICAEW ISA learning and assessment programme is suitable for anyone who needs to understand the principles of the ISAs, including finance professionals, audit staff, university students, academics and audit committee members.
Completion of the programme will give individuals the confidence to act decisively and respond effectively to clients' and stakeholders' needs.
Meanwhile, ICAEW's Sustainability Certificate equips accountants and other finance professionals with the practical knowledge and skills to integrate sustainability reporting into their organisations.
The announcement concluded by stating that after completion of the online certificate, finance professionals will be able to confidently partner with sustainability experts to identify climate-related risks and incorporate performance and financial metrics into their risk management, financial planning and analysis, as well as ESG and sustainability reporting.
The number of building permits issued in Cyprus between January and November 2022 experienced a decline of 5.4 per cent year-on-year, with the total value of permits marking a slight increase of 1.2 per cent, a reflection of the increase in construction costs.
According to a report published on Friday by the Cyprus Statistical Service, building permits issued in the first half of 2022 fell to 6,986 compared to 7,386 in the corresponding period last year.
Residential building permits fell by 8 per cent between January and November 2022, dropping to 4,767 permits during this time, compared to 5,180 in the same period last year.
Non-residential building permits recorded a decrease of 5.1 per cent year-on-year, falling to 1,088, compared to 1,146, and the division of plots was down 3.8 per cent year-on-year.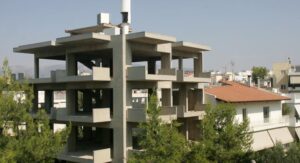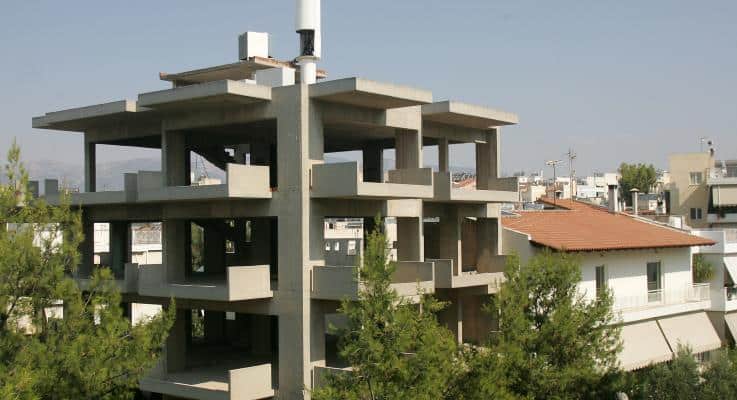 Conversely, civil engineering projects increased by 13.9 per cent year-on-year between January and November, with permits amounting to 475, up from 417, while road construction experienced a significant increase of 22.4 per cent.
The total number of residential units decreased by 5.1 per cent year-on-year in the first eleven months of 2022, falling to 8,979 compared to 9,466 in the corresponding period of 2021.
The total area of building permits issued during this period also experienced a corresponding annual decline of 5.1 per cent.
The total value of building permits between January and November 2022 amounted to €2.28 billion, recording an increase of 1.2 per cent, compared to €2.25 billion in the corresponding period last year.
The number of building permits in Nicosia decreased to 2,561 between January and November 2022, compared to 2,730 in the corresponding period last year.
Limassol was in second place with 2,003 building permits, compared to 2,049, followed by Larnaca with 1,093, down from 1,172, and Paphos with 956, down from 1,113.
The only district where the number of licenses experienced an increase was Famagusta with 373 permits, up from 322 in 2021.
Meanwhile, the number of building permits in November alone reached 639. The total value of these permits reached €224.7 million, with the total area amounting to 199,400 square metres. With these permits, 820 residential units will be constructed.
Building permits are an important indicator of future activity in the construction sector.
The Cyprus Stock Exchange (CSE) ended Friday, February 10 with minor profits.
The general Cyprus Stock Market Index was at 97.47 points at 13:21 during the day, reflecting an increase of 0.02 per cent over the previous day of trading.
The FTSE / CySE 20 Index was at 58.86 points, representing a rise of 0.05 per cent.
The total value of transactions came up to €42,604.
In terms of the sub-indexes, the main and investment firm indexes fell by 0.23 per cent and 1.5 per cent respectively.
The alternative index rose by 0.23 per cent while the hotel index remained unchanged.
The biggest investment interest was attracted by the Bank of Cyprus (+0.49 per cent), Salamis Tours (+1.65 per cent), Petrolina Holdings (+1.69 per cent), Demetra (-1.64 per cent), and Hellenic Bank (no change).