A Paphos holiday timeshare resort is closing at the end of the month with owners who invested thousands losing out
Hundreds of disgruntled timeshare owners at Paradise Kings Club in Paphos, which is due to close in a couple of weeks, say they have been left in limbo due to a lack of information from the management and resort owners, a well-known Cyprus developer.
The Paradise Kings Club in Paphos, a timeshare resort, will officially close its doors to guests on March 26 and is the second such resort on the island to close in less than a year. Club Aphrodite in Limassol closed its timeshare business in May 2022.
A number of annoyed owners contacted the Cyprus Mail to share their concerns, mainly that the thousands invested in initial contracts and annual maintenance fees, which would've allowed them to holiday at the resort for decades, have gone up in smoke.
So far, 182 of the members are banding together to try to get back their initial investment, plus any interest incurred by those who took out loans.
Some say the experience has not put them of visiting Cyprus in the future while others say it has sullied the entire experience for them.
"I'm not sure what the future holds, but some owners have invested their nest egg in this to make sure they had a holiday in Cyprus for the rest of their days. It has left us in limbo as the complete lack of communication has resulted in a lot of heartache and financial loss," said one owner.
Some owners were sent emails informing them of the closure of the property while others have yet to receive anything formal, only learning of the resort's demise through a couple of dedicated Facebook pages.
All of the owners and staff have spoken on condition of anonymity.
"Lots of owners including us found out it was closing at the end of March via the owners' Facebook group, we along with many others still have had no notification of what is happening to the resort," one angry owner said.
"It appears some owners have been sent an email informing them it is closing. It allegedly advises there would be a copy posted to owners. To date we do not have a copy and don't know of any other owner that has been sent a copy."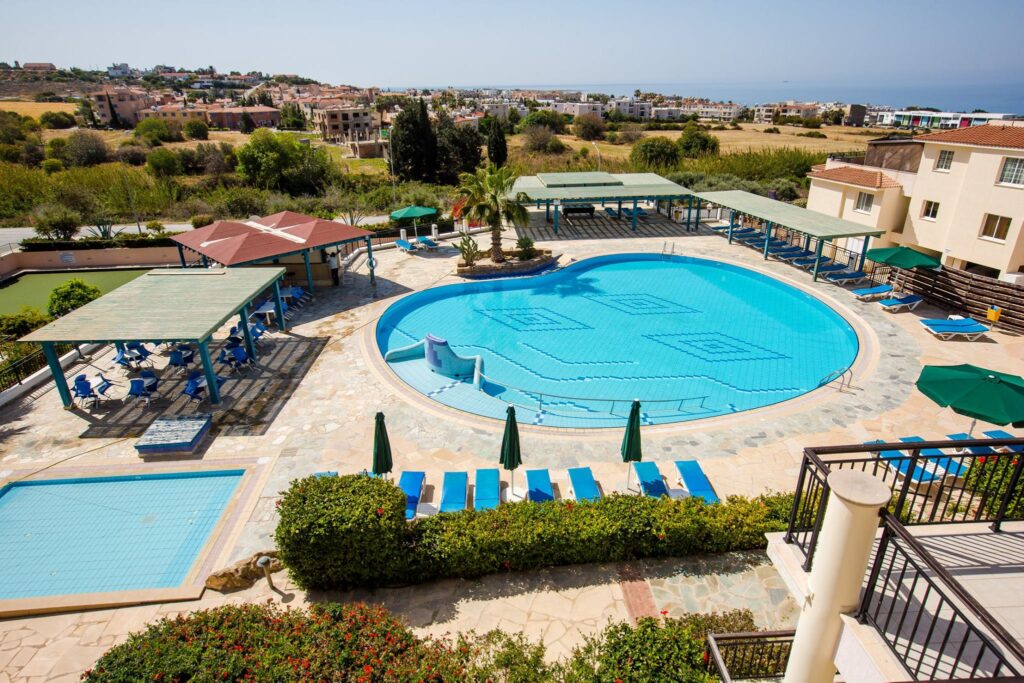 An extract of the email sent to (some) of them confirms the resort's closure:
"We are writing to advise you of the situation of Paradise Resorts Management Cyprus Ltd. In 2012 Paradise Resorts Cyprus Ltd (PRC) the mother company was placed in receivership by the funding bank. In agreement with the bank, the receiver and the trustees, Paradise Resorts Management (Cyprus) Ltd was retained by the appointed receiver to continue operations for the benefit of the members. Today the bank has allowed this company to remain active until 26th March 2023. Any client that has holidays here up to this point will have access to the resort for their holidays. For clients that own weeks after 26th March and have paid their 2023 fees we have managed to find alternative accommodation for 2023 with full facilities at a nearby hotel at the same rate as your Management Fees (subject to the trustee paying direct to the alternative accommodation."
It went on to say that: "We advised in the Management Fee letter that the fees were no longer covering the operation of the resort. The Management Company has been struggling for the last 10 years to keep the resort open."
One couple purchased a contract for more than £17,000 which was to take them through until 2054 and could be willed, which gave them two weeks in Cyprus every year until that date. They also paid annual maintenance fees.
"Timeshare purchase also permitted us to visit various places throughout the world using RCI [the timeshare exchange company]. We swapped ours for visits to New York (Manhattan Club) Vancouver Island, Malta and Tenerife a couple of times," he said.
The couple bought timeshare in Cyprus because they love the island and visit many sites and restaurants.
As they had already booked their flights, they will visit Cyprus this year. However, they will have to find alternative accommodation and pay for it, as their attempt to pay maintenance fees was not accepted by the trustees.
The experience faced by the owners is tarnishing the image of Cyprus, he said, leaving a sour taste with many who may never return.
"We all love the island and have very many fond memories of Cyprus, but l don't know if l could go back after this year," he said.
The resort opened in 2004, and many British owners/members paid thousands of pounds to secure one or two weeks each year in a chosen apartment until 2054. There was also an annual maintenance fee which was also payable during the pandemic.
"Some members have intimated the resort has been sold. The resort management have provided little to no information. I have asked in writing several times over the last two years for the details of who is the appointed official receiver and who called in the receiver. These questions have not been answered," said one.
A member of staff at the resort confirmed that the property is closing its doors to guests on March 26, with staff leaving on March 31. "We were told that the bank had taken it back, I don't know if it has been sold already. We got used to people being shown around the resort by the owners for the last three or four years, trying to sell it."
Only a handful of guests have stayed during the last few weeks, and currently, there are none, staff said.
The Cyprus Mail has seen a number of emails from anxious owners to the resort, which have had no response.
This situation is another sad demise which raises the pertinent question, has timeshare in its original sense outlived its usefulness, particularly in Europe?
According to the Timeshare Consumers Association in the UK, both the Paradise Kings Club and Club Aphrodite, come under the description of "legacy resorts".
They note that large developers don't suffer in the same way as such entities, as "due to their size they can cross fund resorts that aren't performing well, they also have the funds to update or even redevelop resorts; unfortunately legacy resorts don't have that luxury."
In 2007, one couple bought an annual week at the resort in June at a cost of £10,000 and has recently paid £500 a year in maintenance fees.
"No improvements have been made to the resort, it is clean but that is not the luxury that we bought into. I have sent numerous communications to the management company, asked for copies of accounts to show what our fees have been spent on. We are entitled to know. Most of my emails are ignored and responses have been very rude in manner. This is a terrible attitude."
"I find the fact that they won't engage very dodgy. It's really hard to find out anything and we just keep hitting a brick wall," said another.
The Cyprus Mail contacted the resort to request information but none was forthcoming, and in response to an email to their listed address: "We are not Paradise Resorts Cyprus Ltd and will not enter into communication with you."