The 31-year-old man suspected of murdering and sexually abusing his 28-year-old partner secured a court order for a second postmortem on Tuesday as he disagrees with the initial findings.
His partner, Lesya Bykova was found dead on Saturday near Petra tou Romiou (Aphrodite's Rock).
He maintains she slipped and fell while attempting to take a selfie however the findings of a six-hour long postmortem on Sunday revealed a fractured hyoid bone – indicating strangulation, after which he was arrested on suspicion of murder.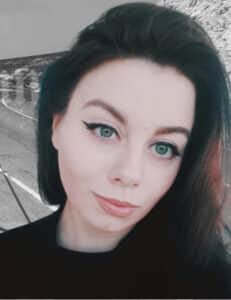 She also bears injuries consistent with those of sexual abuse, police said and other external injuries that do not reflect the story that she slipped and fell.
The second postmortem will be carried out by former state pathologist Marios Matsakis on behalf of the suspect and Chara Spiliopoulou, who will be flying in from Greece, representing the legal service.
Speaking to AlphaTv, Matsakis said he had been called to carry out the examination on Bykova on Monday at 5pm but got a call half an hour later telling him it was off.
Nonetheless, the autopsy will go ahead as planned as investigations continue.
Bykova, from Ukraine, has been living in Cyprus since January when she secured a special residence permit due to the war in Ukraine. Her partner is a Greek national and permanent resident in Cyprus.
Paphos CID chief Michails Nicolaou said the results of the second autopsy will be announced when ready.