With Nic's Keto & Organic it really is possible to have your cake and eat it finds KRISTIAN GRAY
Among those who have attempted to improve their health, lose weight or generally just feel better, many will testify that sticking to an eating plan is never easy.
'Healthy eating' always comes with the perceived notion that you will have to give up the things you love but thanks to rapid developments in nutritional science, supermarket shelves are now stocked full of great tasting, healthy alternatives to sweets and chocolate.
The keto diet, which transforms the body into a fat-burning machine by using body fat and not sugar, for energy has developed a mouth-watering array of zero sugar, high fat alternatives that will satisfy a sweet tooth without jeopardising weight loss and health goals.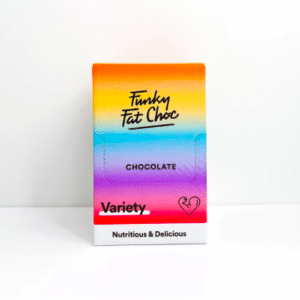 Founder of Nic's Keto and Organic Dr Nicolas Tzenios, now officially one of the top 10 most educated humans on the planet after securing a mind-boggling third doctorate, has spent years of his life transforming not only his own health but that of hundreds of others using his own methods.
And according to Dr Tzenios, transforming your health by using his simple practices has never been easier.
"I am a firm believer in eating a high fat diet with real foods like meat, fish and plenty of vegetables but there can be no denying that everyone enjoys something sweet and tasty every now and then," he commented.
"In years gone by, finding 'keto friendly' tasty snacks proved difficult but my team have dedicated an enormous amount of time to putting together a vast array of products on our website to ensure that you can have tasty snacks and still stay on track."
But with a nutritional space overcrowded with 'healthy' alternatives and 'experts' claiming their products are the answer to weight loss and better health, Dr Tzenios was quick to caution against believing everything influencers say.
"It is true that many of the alternative products on the market at the moment taste great and have the same mouth feel as chocolate but the truth is many of them are overloaded with artificial sweeteners and other ingredients that make them just as bad and contain as many, if not even more calories than the real thing," he continued.
"I am a firm believer in the products that we sell on our website. The Cherky line that we stock is made from the highest quality meats with no preservatives or nitrates. The Hunter & Gather products offer some amazing alternatives, like the avocado oil mayonnaise and then of course we have the Funky Fat chocolate brand, which tastes great and will keep you on track with your nutritional needs."
Thanks to nutrition pioneers like Dr Tzenios it seems it has never been easier to have your cake and eat it too.
For more information on Nic's Keto & Organic, including where to buy the products, or sign up for a fully-tailored meal plan, visit https://ketoandorganic.com