The Cyprus Maritime and Maritime Institute (CMMI) has released a statement saying that it has launched the Adaptation project, which seeks to promote the green transition in the shipping industry.
The institute said the initiative, which it has jointly launched with Tototheo Maritime and MarineFields, is an "innovative project that is expected to revolutionise the shipping sector by reducing the waiting times for ships to dock while enhancing the efficiency of maritime operational transport".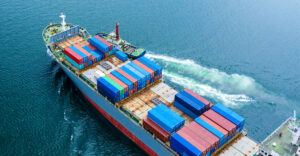 "The Adaptation project uses intelligent data collection and decision support tools to minimize waiting times for inbound traffic at ports, thereby reducing fuel consumption and reducing emissions," the statement explained.
"This translates into energy efficiency in sustainable transport, contributing to a greener future for the shipping industry," it added.
What is more, the institute said that "the project provides a decision support mechanism for smart ports, optimising just-in-time solutions and directly impacting sustainable transport, fuel consumption and emissions".
Finally, the institute stated that the project is an important step towards a greener future for the shipping industry and demonstrates a strong commitment to sustainability by the project consortium.
Hourly labour costs in Cyprus experienced an increase of 3.8 per cent in the fourth quarter of 2022, compared to the corresponding quarter of 2021, according to a report based on preliminary data by the Cyprus Statistical Service (Cystat).
According to the report, the two components of labour costs, wages and salaries per hour worked and non-wage costs per hour worked increased by 3.7 per cent and 4.1 per cent respectively, compared to the corresponding quarter of 2021.
Seasonally adjusted hourly labour costs (total costs) rose by 0.6 per cent in the fourth quarter of 2022 compared to the previous quarter.
Hourly labour costs, which refer to wages and salaries, seasonally adjusted, increased by 0.8 per cent, while hourly non-wage costs decreased by 0.2 per cent.
According to the Statistical Service, the Index covers all economic activities except the sectors of agriculture, forestry and fisheries, households as employers, and heterogeneous organisations and agencies.
It also stated that all employees registered in the Social Insurance Services register are covered, while those employees who declare a gross salary of less than 50 per cent of the minimum wage, as determined in the decree of the Ministry of Labour, Welfare and Social Insurance, are excluded, as well as salaries over €20,000 per month.
Cyprus-licenced international fintech company Admirals announced that it recently took part in Invest 2023, a leading trade fair and congress for finance industry professionals and businesses in the German-speaking world.
The event saw the participation of leading financial service providers, industry leaders and asset managers, drawing the attention of both traders and investors.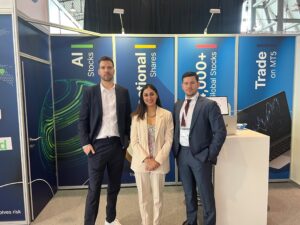 At the fair, which took place on March 17-18, the company showcased its client-focused and value-added solutions offered through its services and tools to the German market.
Attendees were able to meet face-to-face with the company's representatives in order to discuss a wide range of trending market topics, including cost-effective stock and ETF investment solutions, as well as AI-investment opportunities.
"As Admirals reinforces its position as a leading fintech service provider, its industry experts are looking forward to engaging and connecting with prospective traders and investors, demonstrating ultimate investment and trading solutions and helping clients make informed investment decisions," the company said in a statement.
The company, which was founded in 2001, is licensed in the UK, Cyprus, South Africa, Australia, Jordan, Canada and Estonia.
The Cyprus Stock Exchange (CSE) ended Monday, March 20 with heavy losses.
The general Cyprus Stock Market Index was at 100.81 points at 13:08 during the day, reflecting a decrease of 3.60 per cent over the previous day of trading.
The FTSE / CySE 20 Index was at 60.88 points, representing a drop of 3.64 per cent.
The total value of transactions came up to €228,007.
In terms of the sub-indexes, the main, alternative, investment firm and hotel indexes all fell, dropping by 4.29 per cent, 0.44 per cent, 0.91 per cent, and 1.68 per cent respectively.
The biggest investment interest was attracted by the Bank of Cyprus (-6.56 per cent), Hellenic Bank (-6.67 per cent), Blue Island (0.62 per cent), Atlantic Insurance (-0.63 per cent), and Logicom (-0.96 per cent).