The summary judgment expected in the SEC vs. Ripple case weighs heavily on Ripple (XRP). While the impact on the court case affects Ripple (XRP) directly, it has indirect consequences for all cryptos, especially in the US, where Tron (TRX) is also seemingly feeling the weight of the legal battle. However, TMS Network (TMSN) is free from SEC overreach and is selling out tokens in its second presale phase.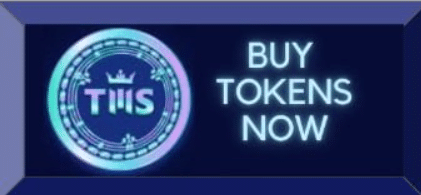 Ripple (XRP) – SEC Case and SVB exposure weighs down prices
In a week that saw most cryptos reach their highest level in months, Ripple (XRP) struggled to keep up thanks to a double-whammy of troubles. 
The first event to hold Ripple (XRP) down is the two-year legal battle with the SEC, in which summary judgment is expected in the next few weeks, with Ripple's senior counsel of the opinion it may not go Ripple (XRP)'s way. Rahul Advani, Ripple's Asia-Pacific director, is scratching his head why this should be the case, as more than 90% of Ripple (XRP)'s market activity lies outside of the USA, and Ripple (XRP) has seen its most considerable growth ever since the court case began. 
More telling, however, could be the collapse of Silicon Valley Bank. Ripple CEO Brad Garlinghouse admitted that Ripple (XRP)'s exposure in the now defunct bank raised questions as to why a crypto company should be leveraged in "old world" systems they are actively trying to replace. 
Ultimately, this is not good for Ripple (XRP), and while the Ripple (XRP) price is upward, Ripple (XRP) showed a lot less growth compared to other cryptos. 
Tron (TRX) – Lagging in Bull market
Tron (TRX) is its own contradiction. During the 2022 crypto winter, where most cryptos fell severely, some as much as 90%, Tron (TRX) held steady and rode out the crypto freeze with hardly a blip. Now, as the first quarter of 2023 comes to a close and cryptos are starting to gain upward momentum, investors are seemingly losing faith in the Web3 provider. 
As a platform focused on decentralized content sharing, entertainment, and fostering a decentralized internet, Tron (TRX) forged partnerships in the entertainment industry, most notably acquiring BitTorrent in 2018 to expand its reach and solidify its focus on decentralized content sharing. Tron (TRX) 's blockchain technology has attracted developers and content creators, leading to various decentralized applications (dApps) for industries like gaming, gambling, and social media. This blend of blockchain and entertainment distinguishes Tron (TRX) from other cryptocurrencies in the market. 
By all accounts, Tron (TRX) should be one of the biggest gainers in the current bull market, yet Tron (TRX) has shown less than half the growth of Bitcoin in the last week.
TMS Network (TMSN) – Presale shows strong bullish trend with investors.
Decentralized exchange TMS Network (TMSN) is diverting investor dollars away from the open market and to their presale offering. Market pundits know that one of the greatest profit drivers lies within ICOs – Initial Coin Offerings – where tokens are available over the counter before going to the open market.  
This is the current offering from TMS Network (TMSN), who sold out their first presale phase in under two weeks. After gathering more than half a million dollars in liquidity, TMS Network (TMSN) is attracting even more investment now in the second presale phase.
The secret to TMS Network (TMSN)'s success lies in the fact that they are virtually bear-market proof as a fully decentralized exchange. The community wholly owns TMS Network (TMSN), and TMS Network (TMSN) token holders are rewarded with a profit share of income generated by global trading. Instead of income going to the executives, it is funneled directly to those holding TMS Network (TMSN) tokens.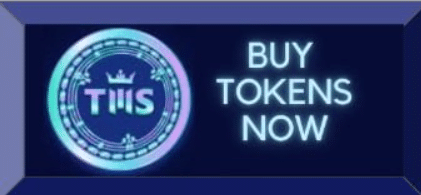 TMS Network (TMSN) is now open to the public during the second phase of its presale, and investors can now use the ICO by acquiring tokens at $0.038.
For more information, follow the links below.
Presale: https://presale.tmsnetwork.io
Website: https://tmsnetwork.io
Telegram: https://t.me/tmsnetworkio
Discord: https://discord.gg/njA95e7au6
---
DISCLAIMER – "Views Expressed Disclaimer: Views and opinions expressed are those of the authors and do not reflect the official position of any other author, agency, organization, employer or company, including NEO CYMED PUBLISHING LIMITED, which is the publishing company performing under the name Cyprus-Mail…more
---