As the Aspen Trust Group's CEO, Marina Zevedeou is in charge of the Group's overall operations, its marketing strategy, as well as its network and external communications.
"I ensure that the Group's resources and capital are effectively handled to maintain profitability and relevancy. Growth, risk, regulatory management, technology, creativity, people, and culture are always our top priorities. Among other things, I have studied at the LSE and worked for years with PWC in London and Athens, and I am a Fellow Chartered Accountant of the Institute of Chartered Accountants in England and Wales."
The Aspen Trust Group
"The Aspen Trust Group is one of the pioneers of the corporate services industry in Cyprus. We set up and manage structures that support international transactions. From the planning stage on, we partner with investors and make sure that their company ideas are translated into viable, efficient transactional structures.
"What makes us special is that we hold our customers' hands at all times while being passionately proactive and cautiously reactive. We do not avoid difficult circumstances. We are always present, demonstrating that the Trust in our name is a fundamental virtue we espouse and cultivate with our clients.
"We see our clients as our family because we comprehend that companies and individuals view financial success as security and support for their own families. Since 1998, the Aspen Trust Group's mission has been to contribute to each client's success narrative. We do this by offering specialised solutions that are effective and useful for our clients."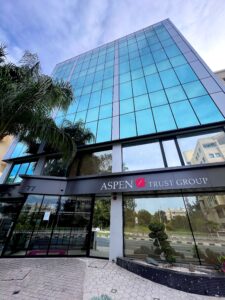 How does Aspen Trust Group empower business growth through financial management for SMEs (Small and Medium-sized Enterprises), business owners, entrepreneurs, and digital nomads?
"Our clients and associates feel comfortable speaking with us on the phone to exchange ideas and solicit our opinions. Our management is constantly on the front lines, sharing, empowering, networking our clients to our associates, and to add value and be of service.
"We enrich the lives of those who entrust us," is our company's motto. We take pleasure in offering our clients carefully crafted, practical, and accurate advice and solutions. As a result, this cuts down inefficiencies and lowers the operational costs. Additionally, when we work with businesses on their development strategy, our plans are carefully examined for each client's unique requirements, ensuring complete transparency and open communication."
What diverse and integrated tailor-made services does the Aspen Trust Group offer its clients?
"Since the Group's inception in 1998, we have offered corporations and High Net Worth Individuals financial advice, consulting, and international structuring services. The creation and management of entities on a global scale, legal and administrative services, banking and tax compliance, accounting, financial management and restructuring, re-domiciliation, patent registration, residency and immigration, cross-border mergers, family office services, intellectual property consulting, and headquartering are just a few examples of specific services.
"Our company has collaborated directly with both private and corporate clients to deliver solid, adaptable, and developing business solutions. That is the Aspen tree philosophy. The firm's professionals collaborate with clients to understand and customise multidisciplinary services and develop the clients' potential into a grove of business success, which was inspired by the connectivity network found in an Aspen Forest."
As a woman with a pioneering role, how have you played a key part in bringing about change, and how are these changes enhancing your organisation's potential for future growth?
"In addition to serving as the company's CEO, I also lead numerous initiatives to support women in the business world both in Cyprus and abroad. I serve as the President of the Women's Indian Chambers of Commerce and Industry in Cyprus (WICCI-Cyprus), an organisation that supports female entrepreneurs and fosters trade relations between Cypriot and Indian women. In addition, I serve as the G100 Global Trade Wing's Cyprus Country Chair. This group of women leaders seeks to improve the economic and political climate for women.
"I have taken part in "Women Economic Forums" all over the world, and in the efforts for the female Polish ambassador in Cyprus, such as supporting women in business, women in technology, and in funding the study of how Covid-19 impacted women in Poland and Cyprus.
"The Aspen Trust Group has registered up as a seller of services on the SHEconomy website, a free global eCommerce platform for women that seeks to support and promote women's entrepreneurship and collaboration. I have discussed my opinions on women's entrepreneurship on the island with the UN's outreach programmes to businesspeople, and I support women's rights and gender equity in any way that I can.
"Another topic that is near and dear to my heart is assisting and mentoring female accountants. For my efforts to assist women on their path, Citywealth in London recently presented me with the 2023 Gold Award for Mentor of the Year.
"Our organisation is proud to be an equal opportunity employer with a workforce that is over 50 per cent female from various ethnic and cultural backgrounds. Our diverse workforce, which has been the company's driving force for more than 20 years, is what has enabled us to develop close relationships with our similarly diverse clientele. My interaction with all of these projects put me in touch with brilliant people who have broadened my view on change and leadership and helped me lead the company in a more viable and sustainable way."
What does it mean to be a female pioneer in your industry, in this day and age?
"It means to have the courage to alter the ongoing narrative and the current agenda without worrying about being criticised or intimidated by the patriarchy. The majority of my female colleagues look at me in awe when I discuss the pressing need to alter the narrative because they have been conditioned to think like men for a very long time and have forgotten how to think like women. Similar to this, my clients understand this need and agree that this shift in viewpoint is necessary.
"It also entails taking action, in addition to altering viewpoint. A woman is a strong force as well as being compassionate and empathetic. And I employ this force to bring about good transformation. Not to market but to BE. This creates a powerful role model for my children."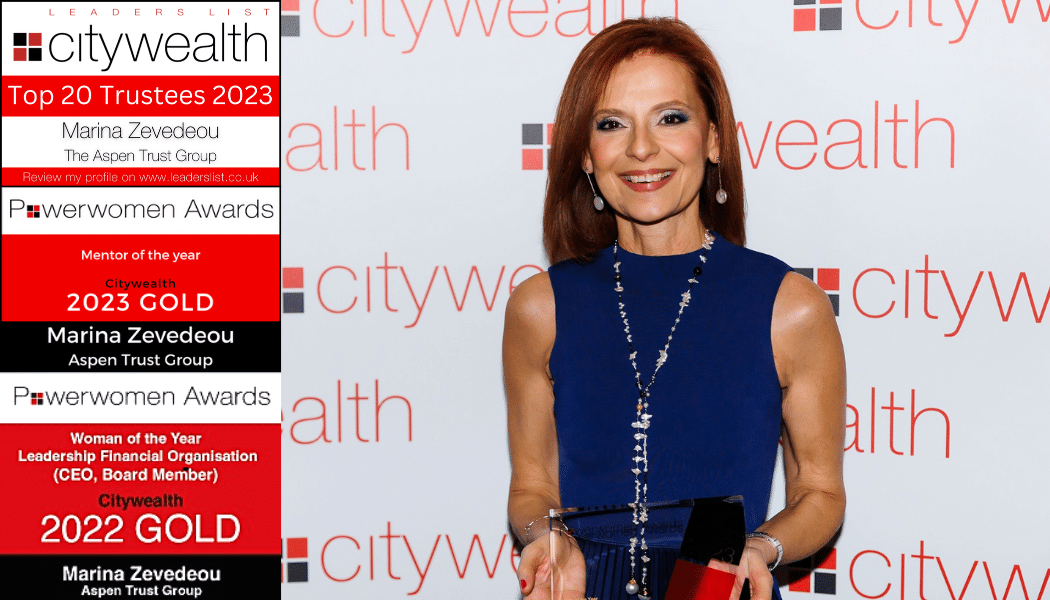 How does an increase in the number of women in the workforce benefit businesses and organisations?
"Women are significant because they make up 52 per cent of the population, the majority, and are presently subjected to oppression in contrast to straight, middle-class men who hold positions of authority. Because of our own oppression, we are better able to comprehend others and spot injustice in others. It also alters the way we approach issues and frame our thinking, but not in a better or worse manner than men.
"Women can provide a fresh perspective when dealing with a business transaction, political or diplomatic issue, or both. They can do this by thinking outside the patriarchal framework. Additionally, since the male viewpoint dominates our world, adding the female perspective will strengthen ideals like inclusion, diversity, gender equality, and non-bias. Finally, we will all feel a part of a society that we helped create rather than one that was created for us without our participation."
Do you believe men still dominate most influential companies in the world today? If so, how does one break down the barriers of this gender imbalance?
"According to the UN Report, The World's Women 2020: Trends and Statistics, women held only 28 per cent of managerial positions worldwide in 2019 — nearly the same percentage as in 1995 — in terms of power and decision-making. Only 37 Chief Executive Officers, or 7.4 per cent, of Fortune 500 companies were led by women.
"Over the past 25 years, women's participation among cabinet ministers has increased fourfold, but at 22 per cent, it still falls far short of parity. The figures are self-evident.
"Men continue to rule the most powerful corporations in the world today. And in order to change this, we must pass specific rules promoting gender equality. I firmly back the laws mandating a 50 per cent–50 per cent representation of women on corporate boards, in ministerial positions, and in all spheres of society.
"I disagree with the nebulous male narrative that "only the qualified people get the job." This argument stems from patriarchy, which for too long suppressed women, denying them the chance to be the "best person for the job," making it an invalid indicator of who is presently the best.
"Let us not forget that a male can only work an additional hour because a woman is at home caring for the family and cooking for him, supporting him, and allowing him the privilege of doing so.
"Flexible timetables and extended maternity leaves have been promoted by some companies. However, for career women, it would be more equitable to support an assessment system based on the production of the volume of high-quality work within deadlines rather than the actual full physical presence in the office, at least when the children are younger, and women choose to work mainly from home.
"At Aspen Trust Group, we have been striving to achieve gender parity among our workforce and develop a leadership that is gender balanced. We support women on their journey rather than punish them because we are aware of the unique challenges they experience as a result of the many roles they play in society. We are a female-led group that respects all viewpoints and changes laws to benefit everyone, not just a small minority while oppressing others."
How would you describe the gender dimension in Cypriot society based on your own experience?
"Sexist. I experienced this daily during my 20 years' working career. From the nicknames my male co-workers started calling me after our first meeting to the bank's hesitation to fund my operations because my Group is solely owned by myself. In previous counselling sessions for promotions, I would be told affirmations that I am more of a doer than a leader, that I am naturally introverted, and that it would be challenging for me to function in a room full of males – of my age with similar or even less education or opportunities. I began working in the 1990s, a time when success required acting like a man.
"I still observe a lot of businesses 'struggling' to demonstrate that they support female equality. But even today, gender equality is not really a goal of men in positions of power. Company Boards are not equal, Managerial positions are not equal. Worse, gender equality has become a bargaining chip to gain popularity; despite campaign promises of 50-50 representation in the cabinet, the current president fell significantly short of actually realising this.
"It appears to me that Cypriots describe equality in their own unique ways, ignoring the standard definition each time. In a nutshell, Cyprus needs to change its gender dynamic. I consider myself lucky that I run my own business and can, at the very least, ignore the sexism I encounter on a daily basis. Through my example, I can only show that grit, perseverance, and resilience—qualities shared by both sexes—should be considered instead of gender when determining achievement."
Did you have a woman leader as a mentor, or are there specific women who inspire you and why?
"I was fortunate to have both great male and female mentors. Men and women both had faith in me and encouraged me to grow and become my best self. During the time when I was developing my identity and skills, I had the good fortune to work for PriceWaterhouse London and be managed and mentored by strong feminists (both men and women). In the 1990s, I also attended the London School of Economics (LSE), a very progressive university where gender equality and inclusion were everyday practices rather than just theoretical concepts to be debated philosophically.
"We see wonderful examples of women who truly transformed the world, from Malala Yousafzai to Jacinda Arden, from Hillary Clinton and Michelle Obama, from Simone De Beauvoir and Marie Curie to Margaret Thatcher and Ruth Bader Ginsburg. They demonstrated to us that nothing is impossible, and that a woman's spirit cannot be crushed by oppression.
"All these women who broke the glass ceiling today serve as a constant inspiration and a wonderful example, illuminating the path ahead for us, and I find them to be incredibly motivating. Our desire to improve the world is fuelled by their ability to make us feel seen and valued. Future generations pledge it to us and we owe them a better future for ALL."