President Nikos Christodoulides hastily convened a meeting at the palace on Thursday evening to discuss US and UK sanctions that have led to a punishing blow to Cypriot individuals and companies deemed "financial fixers" for Russian oligarchs.
The government has called the matter "especially serious" as local banks also moved to immediately freeze the accounts of the individuals in order to uphold their own credibility, a number of sources confirmed to the Cyprus Mail earlier on Thursday.
Later, senior officials, including from law enforcement, were summoned to the palace meeting.
In a statement afterwards, the government spokesman described it as "a brainstorming session" in relation to the US and UK sanctions.
"During the meeting, the aforementioned developments were discussed, views shared, and decisions made regarding the further handling of the matter, as well as an investigation of the data that led to the imposition of the sanctions," read the statement.
"The decisions taken were in the sole interest of safeguarding Cyprus' reputation as a reliable financial and business centre."
Attending were the attorney-general, the foreign minister, the finance minister, a representative of the Central Bank, and the head of the Sanctions Enforcement Unit at the finance ministry.
"The President of the Republic considers the whole matter especially serious, and he has issued clear instructions for its full investigation," the statement concluded.
Enabling oligarchs?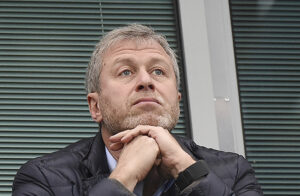 US and UK sanctions have impacted a number of Cypriot individuals and companies named "financial fixers" for Russian oligarchs.
In total, 23 Cypriot passport holders have been hit by the latest US and UK sanctions, of which 10 are Cypriot born and 13 have dual or triple nationalities. The latest sanctions from the US also hit 18 Cyprus-based companies while those from the UK impact two companies.
All persons named in the US sanctions have their property blocked and must be reported to the office of foreign assets control. "All individuals or entities that have ownership, either directly or indirectly, 50 per cent or more by one or more blocked persons are also blocked."
Christodoulous Vassiliades stood out as the individual who was sanctioned by both countries. The UK has sanctioned Vassiliades along with Demetris Ioannides for "knowingly assisting" sanctioned Russian oligarchs Roman Abramovich and Alisher Usmanov to hide their assets in complex financial networks.
They have both been hit with an asset freeze, travel ban and trust services sanctions by the UK government.
Vassiliades issued a statement on Thursday denying his law firm had ever offered any services to sanctioned individuals. "On the contrary, we have complied and continue to comply with sanctions."
The details of the US sanctions describe Vassiliades as "a prolific enabler of Russian oligarchs and is also being sanctioned by the UK."
Banks protecting reputation
Closer to home, director of the president's press office Victoras Papadopoulos said earlier on Thursday they had seen the list of sanctions from both countries. "Cyprus' legislation states that sanctions are implemented following those imposed by the UN and EU," he said.
His statements implied Cyprus was not immediately moving to sanction the Cypriots or other individuals named on the US and UK lists. He added Cypriot authorities were assessing the material "with due diligence."
It was a whole other ball game in the banking sector however, as well-informed sources told the Cyprus Mail banks have a far more stringent mechanism which means going beyond UN and EU sanctions, following those from the UK and US as well.
"Banks trade in dollars, in sterling, they have an international reputation to uphold. They cannot be seen to have sanctioned clients," one expert said.
A banking source also confirmed they had accounts of sanctioned clients which "were frozen immediately. There was no wait and see. This was done right away."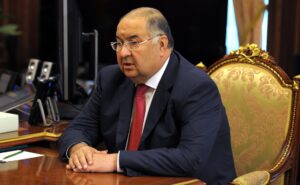 Fueling vs fighting Russia's war on Ukraine
The Cypriots named in the US sanctions list are Kyriakos Attikouris, Marilena Georgiou, Kostas Giannakou, Kyriaki Demetriou Kamperi, Demetrios Serghides, Antonis Kyriakou Vakanas, Anna Maria Vassiliades, Christodoulos Vassiliades, Giorgos Vassiliades.
There are also Gulbakhor Burkhanovna Ismailova and Gulnoz Zunnurovna Kocharova who have nationality from Russia, Uzbekistan and Cyprus, as well as Varvara Andreevna Skoch, Vakhtang Ernstovich Kocharov and Natalia Alexeevna Streshinkskaya who have both Russian and Cypriot nationalities. Vladimir Yakovlevich Streshinkskiy has Russian, Cypriot and Israeli nationalities.
US Under Secretary of the treasury for terrorism and financial intelligence Brian E. Nelson said they would "continue to disrupt evasion schemes that support Putin on the battlefield."
He stressed they were aware that Kremlin "seeks ways around the expansive multilateral sanctions and export controls imposed on Russia for its war against Ukraine."
Warnings came last year
The Cyprus bar association said its chairman was looking into the matter as it was an unprecedented situation. A meeting is likely to take place next week with Cysec (the securities and exchange commission) and the institute of certified public accountants to discuss any potential steps.
Last year, members of the association received a circular warning them to steer clear from actions that could lead them to be described as professional enablers – which is what consequently happened to those named in the sanctions.
Serghides, on the US list, is named as an advisor for one of Russia's wealthiest billionaires Alisher Burhanovich Usmanov.
"Serghides has assisted Usmanov with acquiring real estate and manages assets for both Usmanov and Usmanov's family members."
Complex financial networks
Serghides is the protector of The Sister Trust, a trust for which Usmanov and his sister Gulbakhor Burkhanovna Ismailova are the settlors. Serghides is also a member of the board of directors of Switzerland-based Pomerol Capital SA (Pomerol), which is The Sister Trust's trustee. Ismailova has also been sanctioned by the EU, Switzerland, and the UK.
The Sister Trust is the owner of multiple companies, including Cyprus-registered Almenor and Klaret Aviation and Cayman Islands-based Navis Marine.
Serghides is also a member of the board of directors of Almenor and Navis Marine and owns several other companies, including Cyprus-based Omnia Services and Hightrail as well as France-based Omnia Antibes.
Cypriot nationals Kostas Giannakou, Marilena Georgiou, and Gulnoz Kocharova were designated pursuant to being or having been leaders, officials, senior executive officers, or members of the board of directors of Almenor.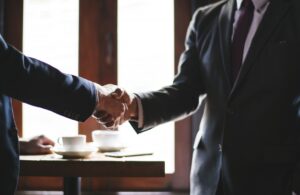 Additionally, three other Usmanov-owned, Cyprus-based firms were sanctioned: Windfel Properties Limited, Savoler Development Ltd, and Miramonte Investments Ltd.
Cyprus national Kyriakos Attikouris and UK national Antonis Vakanas are directors of Windfel, Savoler, and Miramonte, and Sommen Secretarial Services Limited is the corporate secretary of Windfel, Savoler, and Miramonte.
Windfel, Savoler, and Miramonte were designated pursuant for being owned or controlled by, or for having acted or purported to act for or on behalf of, directly or indirectly, Usmanov.
Attikouris and Vakanas are linked to being leaders, officials, senior executive officers, or members of the board of directors of Windfel, Savoler, and Miramonte. Sommen Secretarial was designated pursuant for having materially assisted, sponsored, or provided financial, material, or technological support for, or goods or services to or in support of, Windfel, Savoler, and Miramonte.
The companies named on the US sanctions list based in Cyprus are Alayne investments, Almenor Holdings, Christodoulos G. Vassiliades & Co LLC, Headey investments, Hightrail ltd, Ionics Nominees, Ironhill Holdings, Klaret Aviation, Ledra Nominees, Ledra Trustee services, Ledra Trustees Limited, Miramonte Investments, Omnia services Cyprus, Savoler Development, Sommen secretarial Services, Windfel properties limited and Waldau investments.
Vassiliades & Co UK in the London office is linked to Kyraiki Demetriou Kamperi according to the US bulletin, while Vassiliades & Co Malta Limited is linked to Christodoulos Georgiou Vassiliades.
Also named on the UK sanctions list are individuals with Russian and Cypriot nationalities, namely Mikail Safarbekovich Gutseriev, Pavel Ezoubov, Alexey Ivanovich Isaykin, Sanjar Zunnurovich Ismailov, Sarvar Ismailov (who also holds a nationality from Uzbekistan), Ilya Borisovich Brodskiy and Mikhail Vasilyevich Klyukin.