Ease of trading is an important factor for investors and traders in the cryptocurrency market. Litecoin (LTC) and Ethereum Classic (ETC), two established cryptocurrencies with strong market presence, are some of the most traded coins in the cryptosphere, while the new DEX TMS Network (TMSN) makes investment sense with a 2240% profit jump since inception.
Litecoin (LTC): Trading opportunities and liquidity
Litecoin (LTC) is known for faster transaction times and lower fees than Bitcoin. These characteristics make it an appealing option for traders looking to capitalize on market volatility or execute quick trades.
The ease of trading Litecoin (LTC) can be attributed to its widespread adoption and presence on numerous cryptocurrency exchanges. Litecoin (LTC) is listed on virtually all major exchanges, providing traders with a variety of trading pairs. This widespread availability ensures that Litecoin (LTC) enjoys high liquidity, making it easy for traders to buy and sell Litecoin (LTC) with minimal slippage and tight spreads.
Litecoin's (LTC) continuous technological advancements contribute to its ease of trading and attractiveness as an investment option. The implementation of Segregated Witness (SegWit) and the development of the Lightning Network have further improved Litecoin's (LTC) transaction speed and scalability. 
Ethereum Classic (ETC): A Familiar trading experience for Ethereum traders
Ethereum Classic (ETC) is the original Ethereum blockchain split from the current Ethereum network after the 2016 DAO hack. Ethereum Classic (ETC) maintains the original Ethereum protocol, offering a familiar trading experience for those already accustomed to trading Ethereum (ETH).
Ethereum Classic (ETC) is available on numerous cryptocurrency exchanges, providing ample trading opportunities for investors. Ethereum Classic's (ETC) trading pairs often include major cryptocurrencies such as Bitcoin, Ethereum, and stablecoins, as well as fiat currency options on some exchanges. The availability of Ethereum Classic (ETC) across various platforms contributes to its ease of trading and relatively high liquidity.
Ethereum Classic's (ETC) community-driven development and commitment to the original Ethereum vision have bolstered its trading prospects. The Ethereum Classic (ETC) community actively pursues improvements to the network's security, scalability, and decentralization, which can influence its trading appeal and market perception.
TMS Network (TMSN): The superior DEX experience for Crypto traders
TMS Network (TMSN) is a cutting-edge decentralized trading platform built on the Ethereum blockchain. It distinguishes itself from other decentralized exchanges (DEXs) by offering a comprehensive suite of features and tools that cater to the needs of modern traders.
One of the standout aspects of TMS Network (TMSN) is its user-friendly interface, which makes the platform accessible to both beginners and experienced traders. Unlike other DEXs, TMS Network (TMSN) provides an intuitive and visually appealing environment, removing barriers to entry and encouraging wider adoption.
Another critical advantage of TMS Network (TMSN) is its focus on social trading. The platform allows users to connect with successful traders, follow their strategies, and learn from their expertise. This feature fosters a community-driven learning environment, helping traders improve their skills and make better-informed decisions.
TMS Network (TMSN) also offers advanced trading tools like on-chain analytics, trading bots, strategy builders, and portfolio management applications. These features give traders a competitive edge, empowering them to capitalize on market opportunities more effectively than other DEXs.
Furthermore, TMS Network (TMSN) prioritizes security and transparency. It employs rigorous security measures and smart contract audits to protect users' funds and maintain a secure trading environment. Moreover, the platform's decentralized nature ensures that users retain control of their assets, mitigating risks associated with centralized exchanges.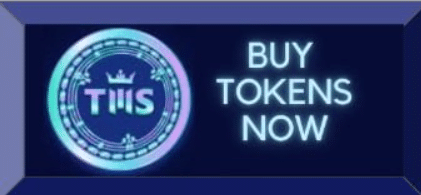 The promising TMS Network (TMSN) has already garnered $4 million in liquidity during its initial presale. Investors can participate in the ongoing second phase, where tokens are available for just $0.05.
For more information on the TMS Network (TMSN) presale, follow the links below:
Presale: https://presale.tmsnetwork.io
Whitepaper: https://tmsnetwork.io/whitepaper.pdf
Website: https://tmsnetwork.io
Telegram: https://t.me/tmsnetworkio
Discord: https://discord.gg/njA95e7au6
---
DISCLAIMER – "Views Expressed Disclaimer: Views and opinions expressed are those of the authors and do not reflect the official position of any other author, agency, organization, employer or company, including NEO CYMED PUBLISHING LIMITED, which is the publishing company performing under the name Cyprus-Mail…more
---