Marios Tannousis is looking forward to the challenge of navigating the organisation as they step up their efforts to promote Cyprus and further strengthen economic development and job creation
"Among the initiatives launched by Invest Cyprus is a project bank that allows overseas investors to see at a glance a number of commercial projects and new developments that are ripe for investment."
Having previously held the position of Deputy Director General and Head of Headquartering at Invest Cyprus, Marios Tannousis is excited about the work his organisation does to promote Cyprus, and is looking forward to the challenge of navigating the organisation as they step up their efforts to further strengthen economic development and job creation through investments in tech, financial services (including fund and asset management), as well as green field investments and international partnerships across economic sectors such as energy, hospitality, healthcare, education, and shipping among others.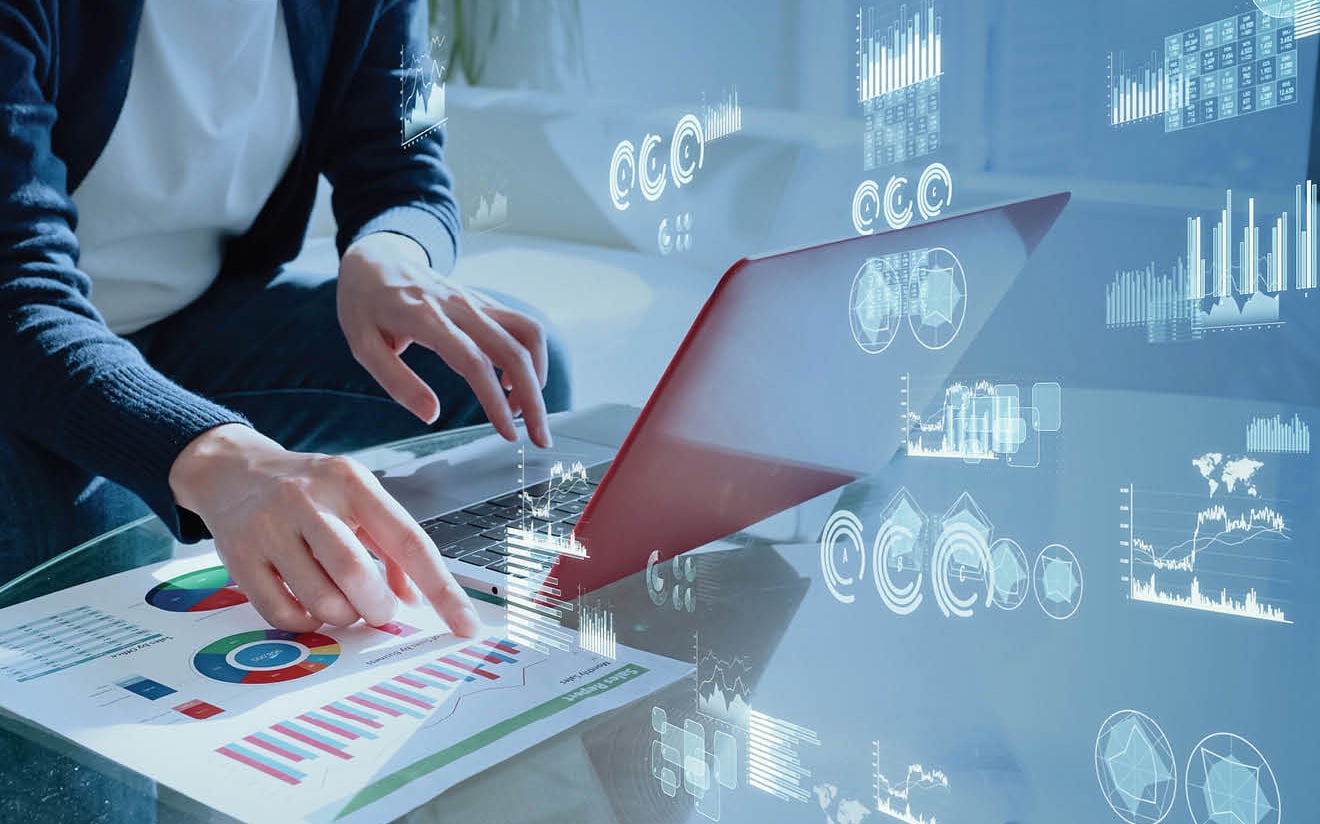 "Invest Cyprus is the national investment promotion authority of Cyprus dedicated to attracting and facilitating foreign direct investment into our country. Other than raising awareness of our country as a location for Foreign Direct Investment (FDI) around the globe, we also play an important role in advising and supporting investors to set up their businesses or expand their operations; from relocating existing staff and attracting new talent, to being introduced to the business ecosystems and explore partnerships and collaborations.
"This requires good cooperation across ministries and government departments and a partnership with the private sector. It's a national effort. Improving our country's competitiveness and attractiveness is vitally important in attracting investment. We constantly monitor global competition, review our Foreign Direct Investment (FDI) framework, and adopt effective incentives.
"The implementation of all relevant reforms is equally important, including those in the Cyprus Recovery and Resilience Plan. The Government has launched a redesigned strategy to attract foreign companies and highly skilled talent. The strategy mainly focuses on high-tech, shipping, pharmaceutical, innovation and research and development companies. The action plan includes a series of enhanced, upgraded and simplified tax, residency and employment incentives, which have already had a positive impact when it comes to choosing a location for international business.
"Attracting foreign companies to set up and to invest in Cyprus is crucial for the country's efforts to achieve sustainable growth and to create new jobs. It is also important in diversifying the economic model in line with "Vision Cyprus 2035" and the priorities of the green and digital transition. Invest Cyprus acts as the first point of contact for existing and potential investors who choose Cyprus to develop their business case, offering facilitation and after-care support."
How is Invest Cyprus enhancing the vision and supporting the government towards a more digital Cyprus?
"This is truly an exciting time for our country as we move towards a more digital Cyprus and grow our reputation as an emerging tech hub in Europe. Despite being one of the smallest jurisdictions in the EU, Cyprus already punches above its weight when it comes to hosting a large number of flagship international tech companies, and it offers immense potential to companies of all sizes, from those setting up regional headquarters to innovative startups.
"The efforts that have been made so far mean the tech sector is becoming a major contributor to our economy, on a par with tourism, the real estate, and financial and insurance services sectors. So far, we have a significant number of international firms active in developing high tech solutions and fintech products, employing more than 25,000 people. The most recent figures from the European Innovation Scoreboard show that performance in Cyprus has outpaced all other EU members except Estonia. In the first half of 2022, the sector saw an increase of 600 per cent compared with the same period in 2019, and 2023 is shaping up to be another boom year."
How are Invest Cyprus's initiatives benefitting businesses and the tech scene overall?
"The establishment of international ICT companies on the island is a top strategic priority for Invest Cyprus. This is supported by the Government's new strategy for attracting foreign companies and skilled talent to Cyprus, which includes new incentives around residency, taxation, and employment through a fast, simple and streamlined procedure. That is where Invest Cyprus comes into its own – offering services to foreign businesses who want to set up a presence in Cyprus. I am proud to say we have a very talented and dedicated team that is able to provide step-by-step guidance to companies and skilled individuals exploring Cyprus.
"Among the initiatives launched by Invest Cyprus is a project bank that allows overseas investors to see at a glance a number of commercial projects and new developments that are ripe for investment. It's our role to connect regional and international investors to these high-value opportunities. Current priority growth sectors include tech parks and office space, healthcare, higher education and a number of innovative tech companies and startups. These investments are creating wealth and adding value to our economy. You only have to set foot in Limassol to see the transformation taking place, but we're also seeing Nicosia gaining ground as companies gravitate towards state services and the capital's universities, while Larnaca and Paphos are also attracting attention from tech companies."
How is your organisation helping technology companies establish offices in Cyprus?
"As Cyprus grows its tech ecosystem, we are continuing our programme of engaging with other European tech hubs. We have just returned from a trip to Helsinki, Finland where we spoke with tech companies and tech investors about the advantages that Cyprus offers, and to understand the challenges they are facing. While Helsinki's tech scene is well known, and they've had many unicorns, companies are looking for ways to deliver their services with lower costs while still having access to incentives and funding. Cyprus has a lot of offer tech companies and people are waking up to this.
"Cyprus is also bursting with its own tech talent and while we are a comparatively small country and our government has recognised the importance of funding new arrivals, at the same time we are working to support homegrown entrepreneurs and encourage new generations to take up careers in the tech industry. There is a high demand for people skilled in programming language, data analytics, cyber security, and mobile application developers.
"Our ecosystem now encompasses 11 universities, eight research institutes, six centres of excellence, six incubators and accelerators and six innovation and entrepreneurship centres. At last count, Cyprus can boost over 4,000 entrepreneurs and 250 startups."
How would you describe Cyprus' technology sector based on your own experience?
"One of the benefits of my role is that I speak regularly to companies that have already made the decision to relocate, and I am always keen to hear what works and what doesn't. Our role is to serve the companies that are looking to relocate, expand, or establish a EuroMed base, and we need to be agile to ensure we meet their needs.
"A recent highlight was talking to Murex, a French multinational company that is among the top 10 software producers in the world. Having considered a host of possible locations as a satellite of its Beirut office, the centre of its MEA operations, the company selected Nicosia in 2021 and initially moved more than 100 tech related experts to the island. Since then, it has seen Cyprus' great potential, and is employing many more people and committing to a long-term presence on the island."
Why should a technology company establish offices in Cyprus?
"The reasons are many. A big drawcard for many outside the EU is our geographical location and access to Europe, along with its markets of just over half a billion potential consumers, including the Middle East, Asia, and Africa. As a long-established and reputable international business hub, tech companies are also able to find reliable and professional back-office support services and the low cost of doing business here makes us extremely competitive.
"Another incentive that is drawing attention from tech companies is Cyprus' solid IP regime. At present, 80 per cent of profits generated from qualifying assets is deemed to be a tax-deductible expense, which can result in an effective tax rate as low as 2.5 per cent."
What are Invest Cyprus's priorities for the next twelve months?
"As we drive FDI into Cyprus, we are committed to supporting the green transition to an environmentally sustainable economy, and work hard to prioritise innovative green technologies to address the needs of the region. Among the projects being supported by Invest Cyprus is the creation of the Euromed Tech Hub which will focus on issues such as the optimal management of commodities, the mitigation of the consequences of climate change, the assurance of food sufficiency, and the smooth ecological transition of the regional economies. The establishment of the Euromed Tech Hub in Cyprus is clearly a significant milestone for our island, but it can bring huge benefits for all the countries involved.
"At the same time, Invest Cyprus' work spans a number of growth areas, including renewable energy, investment funds, shipping and education, so there is never a dull moment!"