A bomb explosion occurred in the early hours of Thursday morning at the Cyprus referee association premises in Nicosia.
According to police, the information was received around 2am and members of the force rushed to cordon off the scene.
Police established that the explosion was caused by an improvised bomb and extensive damages were cased to the front of the building.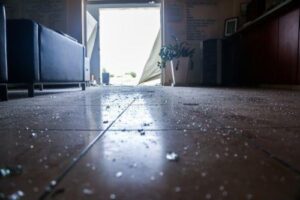 The Kato Lakatamia premises had been the venue for the associations' AGM on Thursday night from 7pm to 9pm, after which the building had been locked.
Police have collected evidence which is being examined, as well as examining CCTV footage to determine who is responsible for the crime.
The Cyprus sports organisation (Koa), meanwhile, issued a statement condemning the incident.
"We express our support to the leadership and members of the [referees] association and call on the prosecuting authorities to investigate the case with the aim of solving it," Koa said
"The state, the federation, associations and society in general must send a resounding message that we support refereeing as a key axis of football and protect it from such illegal actions," the statement continued.