Frederick University is a vibrant private university, consistently leading the way in higher education in Cyprus. It operates campuses in two cities, Nicosia and Limassol, enjoying respect and recognition both nationally and internationally, having received numerous accolades, awards and certifications from independent international bodies.
It is proud to be home to a talented, energetic and diverse academic community that is driven by a student-centric approach, an innovative focus on soft skills training and a spirit of service for the public good. This unique combination pushes students not only to excel academically, but also to be questioning spirits, creative and independent thinkers, problem-solvers and innovators, so that they can thrive in creating opportunities and addressing today's challenges.
In the top 45 universities in the world for quality education
With a total of 1,591 institutions from all over the world joining the Times Higher Education Impact Rankings this year, Frederick University has been placed among the top 201-300 universities, the only university in Cyprus and Greece to achieve this, for its commitment and progress on delivering the United Nation's Sustainable Development Goals (SDGs). It has scored highly for its positive impact and meaningful work on specific SDGs, having ranked 44th globally for quality education and 100th for affordable and clean energy.
The Times Higher Education Impact Rankings are the only global performance tables that assess universities against the United Nations' Sustainable Development Goals (SDGs).
Member of European Universities consortium EU-CONEXUS
Frederick University has joined EU-CONEXUS, an alliance of European universities focused on smart urban coastal sustainability. EU-CONEXUS has been selected by the European Commission as one of the European university alliances in the framework of the European universities' initiative, which promotes transnational alliances between European universities to create the universities of the future, revolutionising the quality and competitiveness of European higher education.
Programmes of study
Frederick University is organised into five Schools: School of Engineering, School of Health Sciences, School of Education and Social Sciences, School of Business and Law, and School of Arts, Communication and Cultural Studies. It offers more than 80 nationally and internationally accredited undergraduate and postgraduate programmes of study, covering a wide range of academic disciplines in the fields of Arts, Communication, Engineering, Informatics, Architecture, Business, Management, Health, Education, Social Sciences, Maritime and more. Most of the programmes are taught in the English language.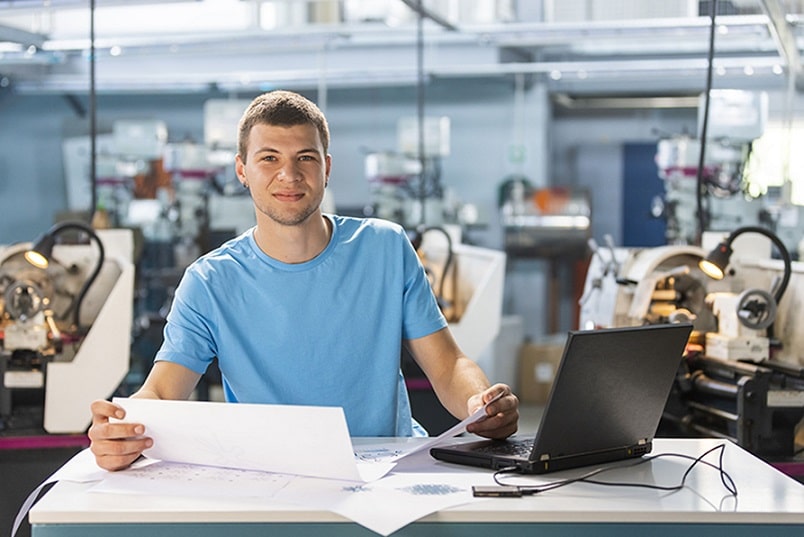 Research and innovation
Being a reputable research institution of international standards, the university has a strong focus on academic research and innovation, with significant contributions to science and technology. Research collaborations with international universities and research stakeholders in Cyprus are actively promoted. Over the last decade, state-of-the-art laboratories have been developed in all research areas of the university, many of which excel and stand out internationally. At Frederick University, students have the opportunity to engage in projects that are at the forefront of international research.
Student support
The central pillar of Frederick University's success is its unique student-centric approach. The way the university operates is centred on the student, both collectively and individually. Every function serves the student needs, so that they can perform their best, develop their talents and abilities and fulfil their dreams. Several services have been developed over the years to support students before, during and after their studies. These services are intended to enhance academic, personal and professional development and help students deal with any difficulty.
Scholarships and financial aid
Frederick University offers reduced tuition fees for the academic year 2023-24.
Full and partial scholarships are offered to new full-time undergraduate students based on the average grade on their High School Leaving Certificate from public or private secondary schools in the Republic of Cyprus. Partial scholarships are offered to new postgraduate students based on their academic performance in their Bachelor's degree. Full or partial scholarships are also offered to students based on their performance in sports, while special scholarships are offered to transfer students. The university also offers financial aid to candidates, based on various socio-economic criteria.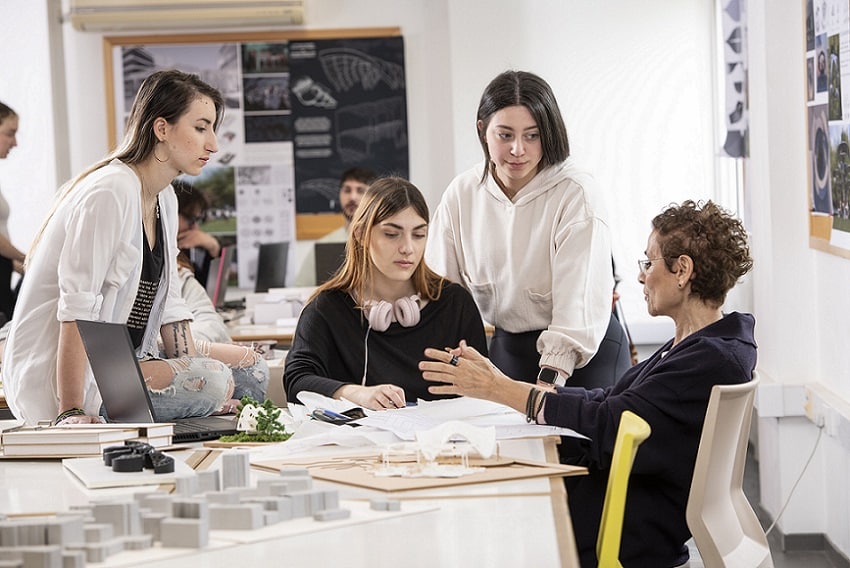 Scholarships in engineering and technology for girls
Part of Frederick University's policy is to promote gender equality. That is why a long-term campaign has been launched to educate girls from an early age about the prospects of engineering and technology, areas in which women's participation is disproportionately represented, even though these sectors have excellent employment prospects and offer attractive pay packages.
In this context, special scholarships covering 50 per cent of the tuition fees are being offered to all girls who choose to study undergraduate programmes in Engineering and Technology at Frederick University for the academic year 2023-24.
More information: www.frederick.ac.cy/women-in-STEM
Active students
To develop the skills students need to have in order to be competitive in today's job market, often traditional teaching methods are not enough. Consequently, Frederick University has developed co-curricular activities that complement classroom education. Students have the opportunity to apply theory to practice in real working conditions, to develop and test innovative ideas, to work with companies and organisations, and to develop skills and competencies that are important for future employers. Some examples of these units are: Mobile Devices Laboratory-MDL, eHealth Lab, Frederick University Formula Racing Team, Robotics Academy, School of Nature, Creative Lab.
Another example is FULL (Frederick University Living Lab), a Frederick University paedagogical initiative that is based on a student-centred learning and teaching (SCLT) approach. It combines project-based, participatory and experiential learning through community connections and partnerships. It challenges students to use their disciplinary knowledge and skills to tackle real-world problems and issues, via interdisciplinary approaches and activities. FULL projects are connected with the United Nation's Sustainable Development Goals (SDGs).