'These people have been gone for millennia, but their stories live on in us. In Cypriots.' ALIX NORMAN speaks to an expert on Cyprus history and discovers what makes the island and its people unique
"In Cyprus, you step out your door and into the past!" exclaims Andreas Charalambous. "You go for groceries, and you're walking the streets your ancestors walked; you take a drive, and you're retracing a route travelled by the crusaders. This land is alive with history!"
Those of us who live in Cyprus tend to forget such marvels. It's easy to lose sight of just how remarkable is the island's past when you're stuck in traffic, running errands, or wrangling kids into the car. But wherever you are, and whatever you're doing, you're still walking in the steps of the ancients. And sometimes, it takes a non-resident to notice what the rest of us take for granted…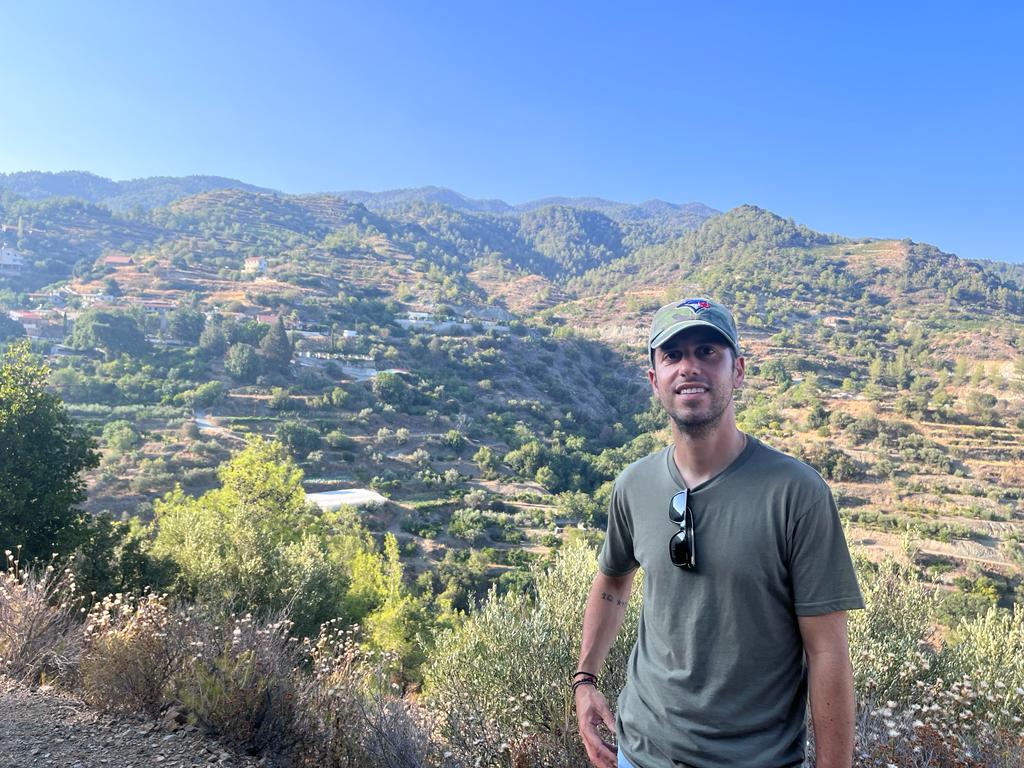 Born in Toronto to Cypriot immigrants, Andreas is the man who's bringing our rich past into present consciousness. His well-known podcast History of Cyprus tells of the people, places and perspectives that made this island one of the most unique civilisations in the known world – a magical land of kings and cats, of music and art, of language and learning.
"History of Cyprus is a passion project," explains the 38-year-old. "It's the story of the ancient church you pass on your way to work; the olive grove outside your bedroom window; the mysterious coin you once found in a field. And it's an exploration of the lives that created this exceptional land, an homage to my ancestors and yours – to the people who made Cyprus what it is today."
Understandably, the podcast is immensely popular with the diaspora. "I've had second and third generation Cypriots reach out to me from Texas, from Melbourne, from London," Andreas reveals. "People who were never told their own history, but thirst to know more of their roots."
But History of Cyprus is also a poignant reminder of how very lucky are those of us who actually live on the island. An exploration of how, with every moment of every day, we residents experience sights and sounds and smells that would have been familiar to our forebears.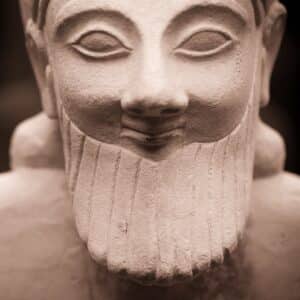 As a teacher of history, Andreas is able to access academic journals, find obscure articles, and reach out to a vast number of researchers, professors and scholars – feats that would be incredibly difficult for the average person. "Academia is a fairly closed circle," says Andreas. "The data I've found is not always available to the public, and most people are unlikely to meet a world-famous expert on ancient Cyprus in their daily lives. I consider myself incredibly fortunate to be able to access and share such information."
Travelling to Cyprus whenever possible and accessing academic connections the world over, Andreas has spoken with archaeologists, historians, ethnomusicologists, artist, linguists, sociologists and anthropologists – all experts on aspects of Cyprus' rich past. And each has been interviewed for his fascinating podcast, revealing information that's often utterly unknown to the public…
"Since I launched in March 2022, we've had a new episode every month," says Andreas, who is so passionate about his project that he not only records, edits and produces, but also – with a little help from his Patreon supporters – pays for hosting, technology, and dramatisation.
"All are free to listen to, both the longer interviews and the shorter 'Primary Source' episodes, in which voice actors bring ancient texts to life. It's information that's so mesmerising, so valuable, I want everyone to be able to access it; to know a little more about the island's incredible past.
"Did you know that Cyprus is one of the very few places in the world that has had uninterrupted literacy since 1300BC?! When the Bronze Age collapse affected much of the eastern Mediterranean and writing disappeared for almost 300 years, Cyprus retained its written language.
"Or," he enthuses, "did you know that Cyprus has been multi-ethnic and multi-lingual since civilisation began; that, in the Middle Ages, you were just as likely to hear Italian on the street as you were Greek, Arabic, French or Maronite? We tend to think that immigration is a recent phenomenon. But we're wrong. The arrival of numbers of Lebanese, Russians, Filipinos, Ukrainians is merely the latest influx in a line that goes back thousands of years. Cyprus has always been a melting pot of cultures and peoples. As far back as the Iron Age City Kingdoms, the populations of Salamis and Paphos lived alongside Phoenician and Autochthonous communities. And over time, all contributed to our rich history and genetic diversity of this incredible island. All became Cypriot.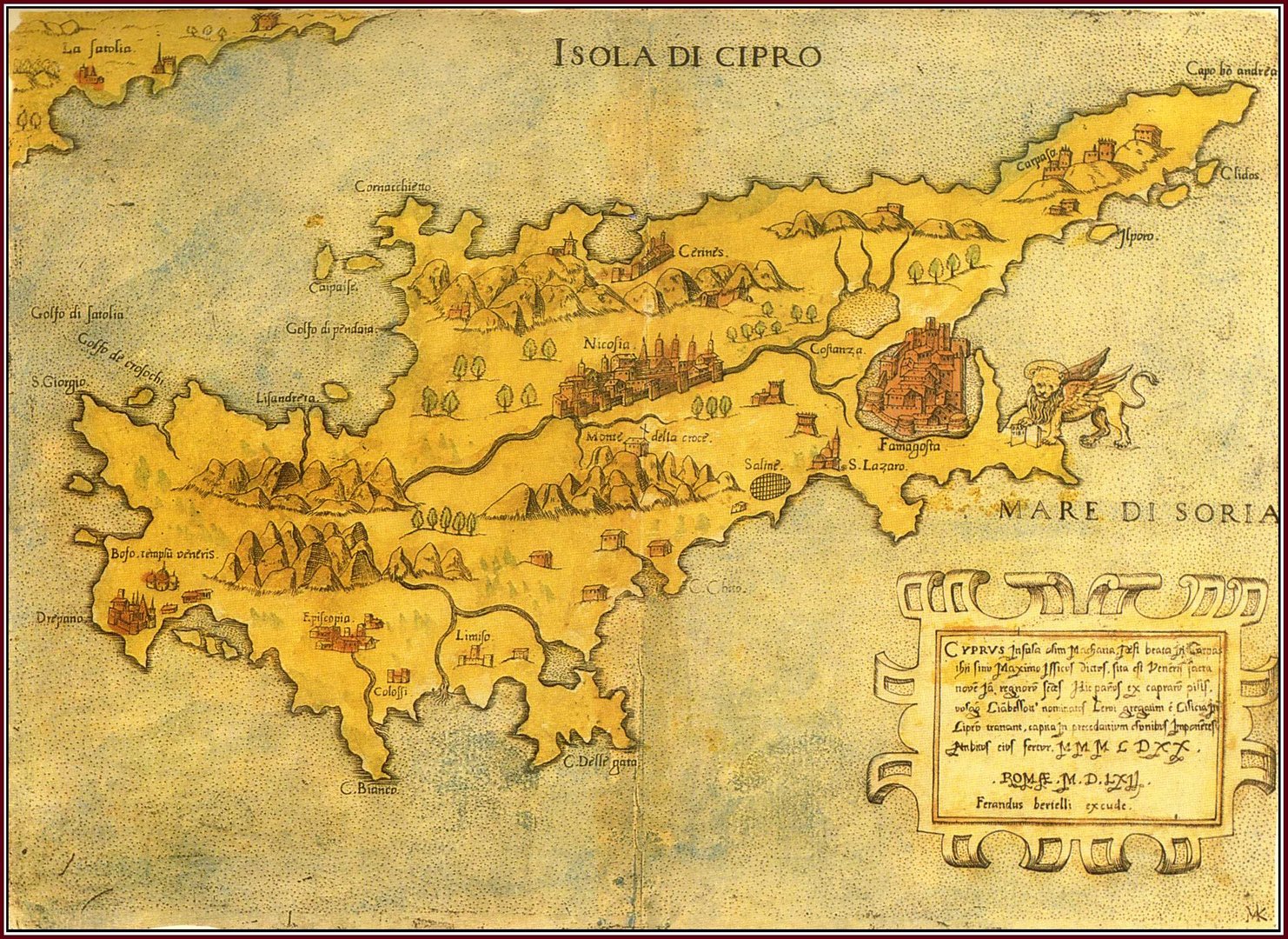 "For example, in school we learn about the Franks of Cyprus. But that was a name that foreigners used. These French-speaking Catholic nobles referred to their community as 'Chyprois', Cypriots, from the outset. And, as they integrated further, they called themselves 'Kypriotes'. Like thousands of others before, they connected their identity not to the land of their birth, but to the island that had welcomed them."
Played out over millennia, the history of Cyprus, Andreas suggests, is really the history of Cypriots. "There is a connection between us all, past and present. In museums, it's not the marble sculptures or royal jewellery that captivates. It's the everyday items – the cup of the man who came in from the fields with sweat on his brow and sat down with his family; the votive offered by the woman who begged for the health of her child. These people may have been gone for millennia, but their lives, their stories, live on in us. In Cypriots.
"So often, this island is characterised as a place that history happened to," he concludes. "But if there's anything I've learnt in the course of creating my podcast, it's that this was never a passive place; never a mere observer, or a bystander to the rise and fall of empires. Instead, Cyprus was and is a nation that has created itself. An island of people who have, stone by stone, step by step, shaped their own, unique history. Walk out your door right now, and look around. You're looking into the History of Cyprus…"
To listen to this free podcast on multiple platforms, visit https://cyprusthepodcast.podbean.com/ To find out what's coming next, visit the Instagram account @thehistoryofcyprus