The only way to lower emissions is to see more use of public transport says minister
By Nick Theodoulou
Public transport must be seriously improved if more cars are to be removed from the roads and Cyprus is to meet its EU emissions targets, Transport Minister Alexis Vafeades told the Sunday Mail.
But it must be cheaper than car use and comfortable, he added. "Currently we're not effectively providing alternatives and everyone's trapped into using their cars".
The minister emphasised that Cyprus must triple the number of bus passengers by 2030 – in large part due to EU climate targets – but ruled out "overly punitive" measures to achieve that such as congestion charges.
"Today we're at three per cent of the population using buses, our target is to get to ten per cent by 2030 – that's very ambitious," he said.
The scale of the challenge is underlined by the fact that Cyprus was third in the EU for car ownership in 2021, with 645 cars per thousand inhabitants.
Vafeades said there's no quick fix and that there are many moving parts.
But the most recent development is the Park and Ride (P&R) system in Nicosia, with plans in the pipeline for two to three P&R systems in Limassol too.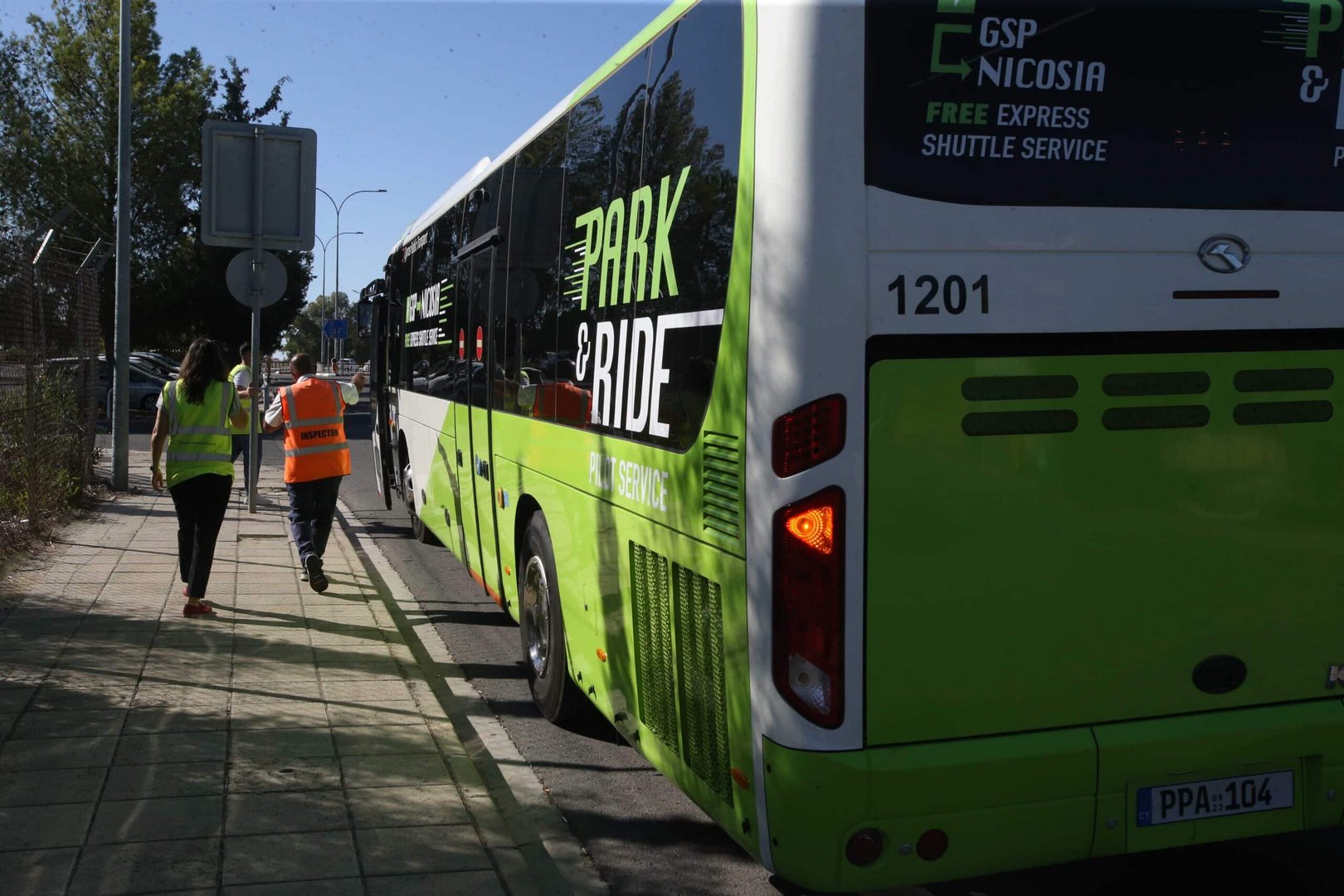 "We have a traffic problem and that's what the public is dealing with daily – being burdened – but looking towards 2030 we must also reduce our emissions," the minister said.
This is part of Cyprus' obligations to the EU.
Vafeades said there are various ways of reducing these emissions, but he doesn't see Cyprus as being able to replace its current car fleet with electric vehicles to the degree that is needed by 2030.
"Therefore, it's my view that the only way of reducing emissions is by reducing the number of cars on the road," he said.
And the only way to achieve that, Vafeades believes, is by persuading the public to get on buses.
"Adding more bus lanes, enhancing the overall experience on buses – that's our aim – and making it more cost effective for users, we're therefore offering more choice, and making public transport an alternative option to cars," the minister said.
Key to this is that public transport is of good quality, saves time, is cheaper than car use, and with lower emissions.
Vafeades said consultations with the public have raised a common theme.
"They say that the cost of commuting to work isn't much: 'I've already paid for my car, I've paid for my insurance, I've paid for the parking at work, so essentially the cost is petrol'," the minister repeated.
"So for someone to commute ten kilometres it may cost them about €1.50, whereas a bus ticket – not on a monthly pass – is €2.40, therefore we have to ensure that public transport is a cheaper alternative," Vafeades said.
For Antigoni Aristidou, a bank employee working outside the Nicosia city centre, the P&R system has achieved all the minister's main objectives.
"I've been using P&R since Monday, it's saving me half an hour each morning – it's got WiFi so I can sit back, check my emails and get my day organised," she told the Sunday Mail.
Aristidou said she now arrives at work far more relaxed, having avoided road rage and parking woes.
"It's easy, in fact one morning I arrived slightly late at the P&R centre but there's buses every 12 minutes," she explained.
Aristidou suggested the routes should be expanded along with greater flexibility from the timetables on offer – saying she had to get permission from the boss to leave early as the last bus ran at 4:12pm. Shortly after speaking with Aristidou it was announced that the timetable has been expanded to 7pm.
The minister agrees.
"We're currently looking at how we can enhance the routes, we're also looking at how we can better connect communities to the GSP Stadium (P&R centre).
"The Makarios Stadium is a hot candidate for another P&R centre, and Limassol is set for two or three P&R centres, we're looking for new locations," he explained.
Vafeades added that the Nicosia route is set to become even more efficient for bus users as smart traffic lights are to be installed from the entry point ('Kalispera' lights) to the city centre – creating an express lane. The smart lights will give buses priority, and the minister hopes they can be installed within four months.
Recent reports stated that the ministry is considering introducing a charge for P&R in six months, it's currently free, but Aristidou said that's fair enough.
"It's efficient, comfortable and it's something we have to do to reduce emissions, so a small fee is reasonable," she said.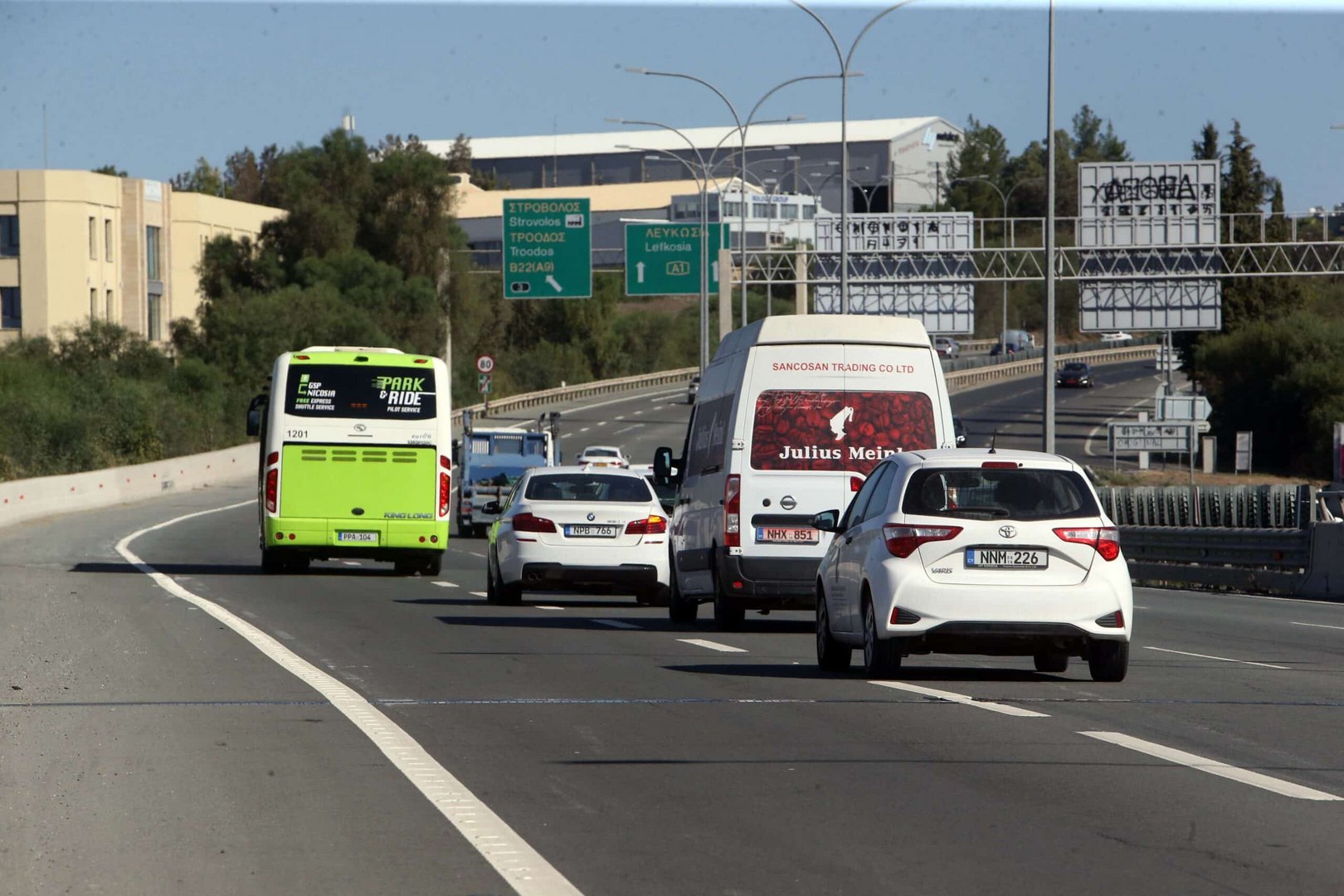 Aristidou's enthusiasm to reduce emissions is a key part of the story which has not gained the headlines it deserves.
Asked to comment on London's ultra-low emission zone (Ulez) system, whereby more polluting vehicles are charged to enter certain zones, Vafeades said that's not currently on the cards for Cyprus.
"Well, look at it this way, whether it's the congestion charge or the odd-even rationing in Athens – we view it as punitive for the lower and middle classes.
"The people that have to get to the city centre have to get there, and at this stage the only option is by car – so by imposing a flat rate across the board that unequally punishes the lower and middle classes, it's simply unfair," he explained.
Vafeades said that until there are alternative options to car use it's hard to justify such measures.
He emphasised, however, that the so-called green law will be voted on by the end of the year which will grant the transport minister powers to make sweeping changes to the road system.
"For example, some areas could be labelled so that only green vehicles are permitted in those zones – low pollution areas," Vafeades said.
He added that it is something which could be implemented gradually.
Asked to comment on the perceived, and expressed belief, that cars are necessary for life in Cyprus, the minister conceded that not enough has been done to change that.
"Unfortunately, we are lagging behind Europe, we were late in investing money in green mobility," he said.
"I really want us to get to the point that a car is not a necessity – or at least in the first stage, to make it so that a family does not need two cars," Vafeades said.
"If one of the parents can commute by bus, or the child can go to school by bus, then the public will soon feel that they are not 'trapped' in a car and could do with one instead of two," he added.
Where do bikes come into the equation?
"If people feel able to commute to work by bike, make leisure trips – say to the café – then this would have major knock-on effects for traffic congestion and emissions.
"So we have this as a very high priority to persuade the public to make a shift towards bikes, but to achieve this we have to put in place a reliable and safe bike network," Vafeades explained.
The minister stressed that he's not happy with the current bike lane network and doesn't believe that it provides the necessary safety.
"The ideal [bicycle] system for me is when a parent feels safe allowing their 10-year-old child to cycle to school.
"We will need some different specifications on the roads to achieve that, and it's not something that I'll be able to do in a year," the minister said.
But why is traffic congestion such an issue now?
"For all cities with significant economic activity, there is congestion," Vafeades said, and no matter how many roads are built there will continue to be congestion, as people will simply continue buying cars.
"People will buy cars at a faster rate than you can build roads, so by simply creating more roads you're producing more congestion.
"The reason is that if it's deemed more efficient to use a car for a trip then you will, so creating more roads for cars generates more congestion," he explained.
Asked for his key message, the minister said that: "We have to realise that we're all in this together, we're one society and we have to provide the public with a better experience."