He's pulled trucks, lifted tractors, and can carry 500kg for 20 metres! ALIX NORMAN meets the island's strongest man
Meet Ilya Khazov. At 6 foot 5 he's almost as tall as a STOP sign; at 180kg he weighs as much as a small grand piano, two refrigerators, or (since we're in Cyprus) three fully-grown mouflon!
His size is no surprise given his profession: Ilya is a member of an elite circle of professional strongmen bent on testing the limits of human strength. Over the last few years, he's placed 6th and 7th at the Strongman Champions League, the proving ground of every professional strongman. And he's never ranked lower than 10 in any professional competition he's attended!
And yet, far from being brawn over brains, this 34-year-old 'Lion of Limassol' is softly-spoken, immensely polite, and very, very smart…
An IT Project manager by trade, Ilya is fluent in three languages. He speaks idiomatically perfect English; Russian for the country of his birth; and Greek because he's lived on the island for over 30 years and considers himself "as Cypriot as you can get!"
He's humble (he has a black belt in Tae Kwando, but doesn't mention it until specifically asked). He's immensely well-informed: off the record we talk about everything from advancements in AI to the ramifications of vaccinations. And he's touchingly devoted to his wife – New York power lifter Lily Starobin, who makes a hobby of photographing her oversize husband caught in small spaces!
It's hardly surprising, given his dimensions. "My wife and I love to explore historic towns," he laughs, "and I'm forever getting stuck in small alleyways! But it's worth it," he adds. "I love this sport with a passion. It's not easy, it's not simple. There will be any number of setbacks along the way. But, for those with drive and ambition, it's extremely rewarding…"
As a child, Ilya admits to being "fascinated by strongmen. I'd see them in magazines or on the TV and want to be just like them – the strongest and the biggest, able to perform incredible feats of strength."

Always active, Ilya played various sports as a child, including volleyball and rugby. Throughout his twenties, he trained in the gym, always enjoying the feeling of being strong and healthy. Then, at the age of 26, disaster struck…
"I had a pulmonary embolism," he reveals. "I walked around for three days before I eventually took myself off to the hospital. Where I was told I'd never be able to exercise heavily again…"
It's an origin story that Ilya shares with many other strongmen and women. "Speak to anyone who competes in this discipline, and you're likely to find a backstory that involves someone, somewhere saying 'No! You can't do that.' Or 'Nope, you'll never do that again!'" smiles Ilya. "But it's not strength that characterises most strongmen and women; it's perseverance. It's absolute, single-minded dedication. And so, just two months later I was fit, healthy and back in the gym once more."
Working with trainer Clint Darden, a professional strongman with a gym in Episkopi – "the first time he trained me I spent an hour throwing up in the bushes!" – Ilya has exceeded every expectation. "I've always defined myself by my perseverance rather than my strength, and I think it comes across in other areas of life too. I very rarely say no to something new and exciting. And I just don't quit. Even if there are setbacks, I just come back stronger."
In the course of his strongman career, Ilya has torn a pec, a bicep, and a quad while deadlifting, pulling, carrying, and pressing unbelievable weights. "12 years ago, I cut my hand on glass, had major surgery on my fingers, and was told I'd never again be able to lift more than a small suitcase!"
Today, Ilya is lifting almost 400kg! He's pulled a 29-tonne truck 20 metres in 30 seconds; deadlifted a 360kg tractor for 10 repetitions; and carried a 500kg yoke for 20 metres during Germany's Megatron Strongman – in which he took the coveted second place.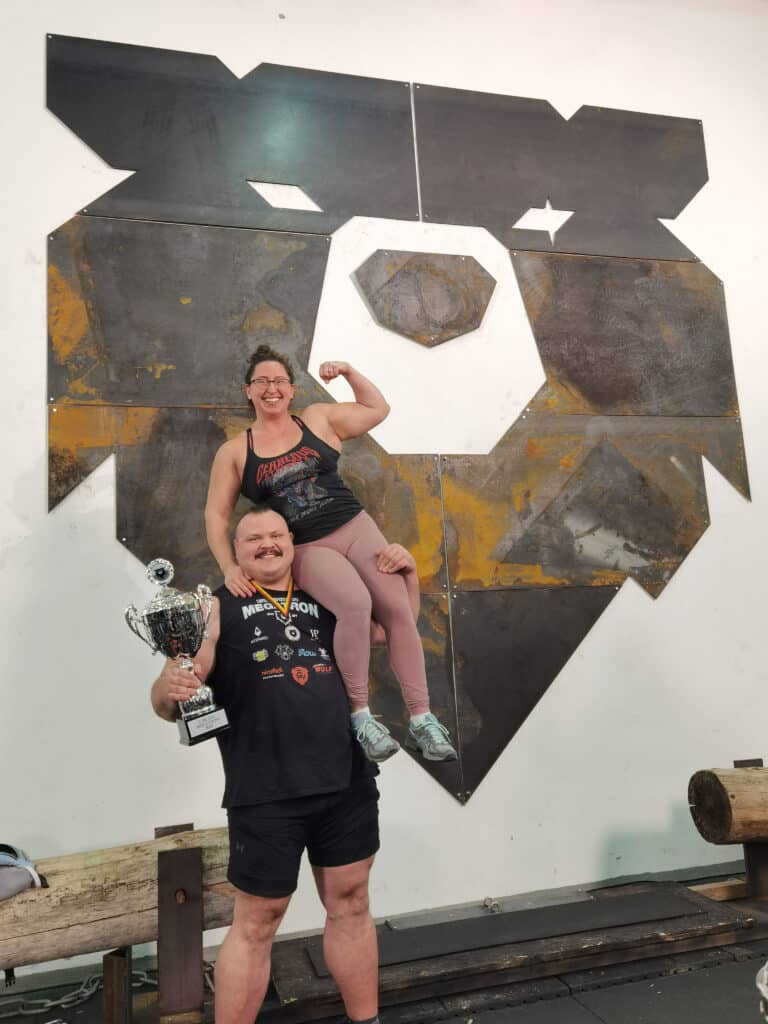 Always competing for Cyprus – "I'm basically Cypriot, this is my home," says Ilya with huge amounts of pride – he's since participated in strongmen competitions in Finland, Norway, Holland, and Dubai. And has developed quite a following in countries around the world thanks to his incredible feats of strength.
"For the public who come to watch these events, it's almost like the circus acts of old," he suggests. "That's where strongmen competitions really took off. And though every country has similar disciplines, it's the vaudeville shows of the late 1800s that really paved the way for series such as the World's Strongest Man."
Such events are often broadcast worldwide and attract thousands in person. And this weekend, we'll see a professional strongman competition in Cyprus for the very first time!
"On October 7, the Cyprus Stage of the Strongman Champions League will take place outside the Limassol Old Port – the very first professional strongman event on the island!" reveals Ilya, who is hosting rather than competing this time round.
"We'll see strongmen such as Ukrainian Pavlo Kordiyaka, this year's Europe's Strongest Man champion; Brit Kane 'The Hurricane' Francis, who is ranked third in the Strongman's Champion League; and 'Evans the Hulk', a Ghanaian strongman and the Belgian deadlift record holder. All will be performing incredible feats of strength: carrying wine barrels, lifting boulders, and pulling Limassol city buses!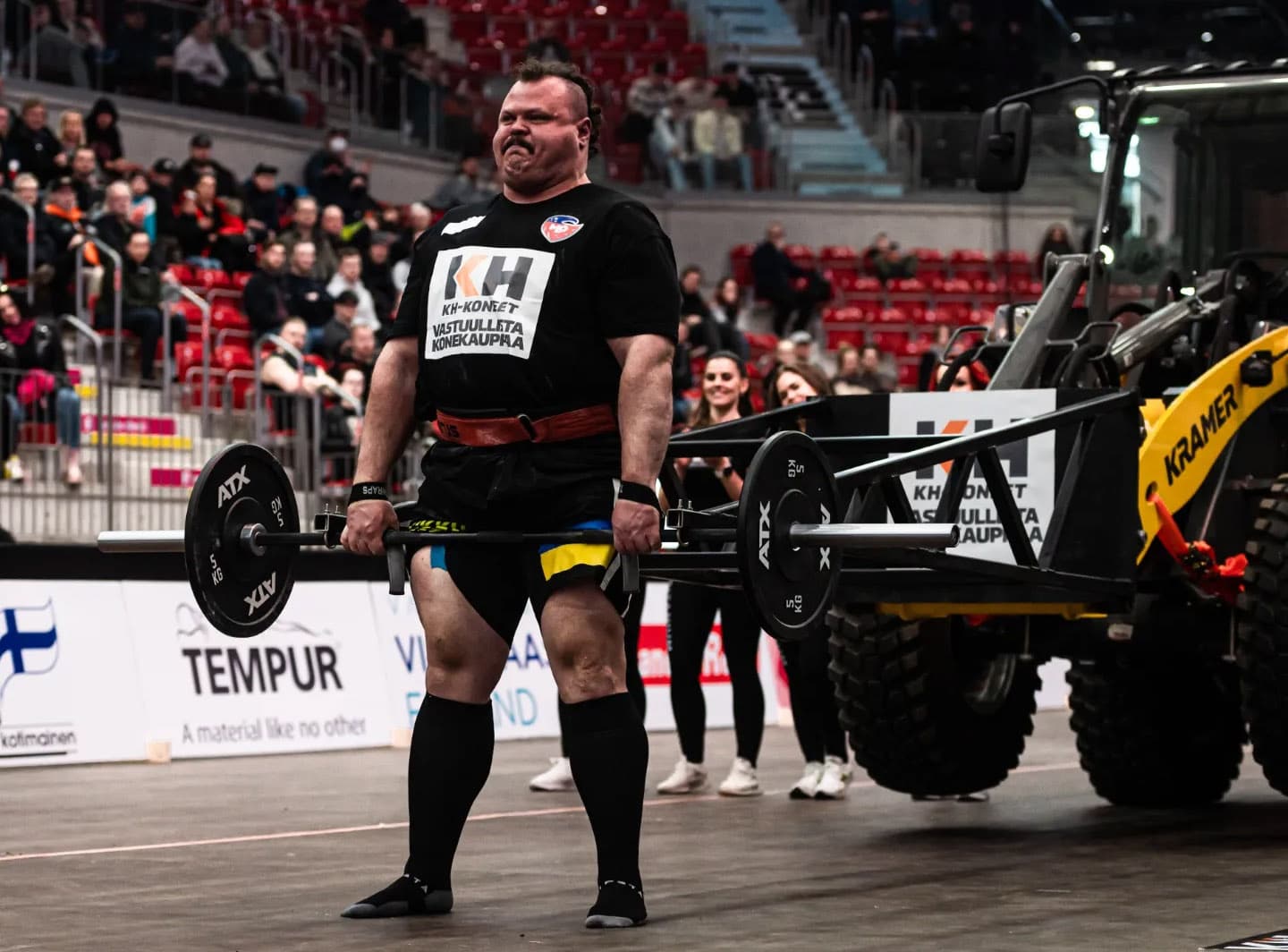 "Everyone is welcome to come and watch for free," he adds. "And there will be plenty of opportunities to meet the competitors; there's lots of camaraderie on the circuit and we're actually a very friendly bunch! In fact," he concludes, "it's competitions such as these that attract new strongmen and women – you see it done, and wonder 'Could I do that?'
"And the answer," he affirms, "is yes. If you're prepared to put in the time to make the climb, disposed to persevere against the odds, and willing to give it your all… Well, you're capable of anything!"
The Cyprus Stage of the Strongman Champions League will take place outside Limassol Old Port on October 7, under the auspices of the Mayor of Limassol and the Chief of the Cyprus Ports Authority. Free to watch. For more information, visit the Instagram account @scl.cyprus