By Dr Andreas Soloukides
The transplant clinic at Nicosia general hospital, under the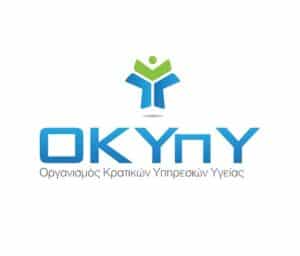 State Health Services Organisation (Okypy), was established in January 2011. It is the successor to the Paraskevaidion transplant centre, which ceased its operations in 2010. This transition was prompted by the state's decision to consolidate under its control all transplant services, a necessary step in aligning Cyprus' transplant legislation with the relevant European Directive.
Initially, the clinic was accommodated within the nephrology department of Nicosia general hospital until September 2022. At that point, it was relocated to the former dialysis department, which has been reconfigured as an autonomous transplant clinic. This new space has an eight-bed capacity (three double and two single rooms), designed in strict adherence to all safety and health standards for the hospitalisation of immunocompromised patients.
279 kidney transplants to its record
The transplant clinic at Nicosia general hospital is the only registered facility for kidney and pancreas transplantation in the country. Almost all its services, including candidate donor and recipient evaluations, kidney and pancreas transplants, and polycystic kidney nephrectomy, are not offered by any other healthcare provider, either within or outside Gesy. Notably, the clinic can conduct kidney transplants from incompatible blood groups, following desensitisation with special plasmapheresis filters, a service that is also exclusively provided by the clinic.
To date, the clinic has successfully performed 279 kidney transplants, comprising 189 from living donors (including nine with incompatible donor blood groups and eight paediatric transplants) and 90 from posthumous donors. These transplants have yielded excellent outcomes, with high donor and recipient survival rates, as well as kidney transplant survival rates, comparable to the rates reported by major reference centres abroad.
Transplants from living and posthumous donors
The clinic's services are primarily focused on kidney transplants from both living and posthumous donors, and the provision of comprehensive care for kidney transplant recipients, addressing any medical conditions related to their transplantation. General surgeries such as cholecystectomy and inguinal hernia/postoperative hernia repair, as well as indigenous and transplanted kidney nephrectomies due to cancer, are also performed on transplant patients. Moreover, the clinic conducts purely laparoscopic nephrectomies in living kidney donors, polycystic kidney nephrectomies in prospective kidney recipients, and kidney biopsies for transplant patients.
Serving over 500 patients annually
The clinic manages approximately 500 cases annually, encompassing the treatment of kidney transplant patients and assessments of potential kidney donors as part of their pre-transplant evaluation. Two outpatient clinics operate daily, where approximately 600 individuals, comprising both kidney transplant patients and kidney donors, receive annual monitoring. Moreover, a clinic dedicated to the evaluation of patients for kidney transplantation and their inclusion on the waiting list operates twice a week, while a transplant coordination clinic, staffed by two transplant coordinators from the department, operates on a daily basis.
Under quality control accreditation
As part of our ongoing commitment to enhance the quality of our services, our department is currently undergoing a process of quality accreditation. In alignment with this goal, the clinic has established an ongoing collaboration with the Centre of Excellence and the biobank at the University of Cyprus. This collaboration enables our doctors to engage in research programmes and contribute to the training of medical students at the University of Cyprus Medical School.
Looking ahead, our clinic has plans to finalise agreements or memoranda of cooperation with recognised transplant clinics in the United Kingdom and/or Israel. These collaborations are already fostering knowledge-sharing, expert guidance and the exchange of expert opinions. Our ultimate aim is to elevate the clinic's status to that of a Centre of Excellence, building on our positive outcomes and the highly specialised and exclusive services we offer.
The Clinic's impressive track record in previous years, combined with the exceptional level of specialised services provided by our experienced medical professionals, ensures that every patient can confidently choose the transplant clinic at Nicosia general hospital under the Cyprus Health Organisation (Gesy).
Nephrologist, MD, MSc, PhD Dr Andreas Soloukides is chief medical officer at the centre.
Other departmental doctors: Dr Isabella Savva, nephrologist, Dr Elpida Toumasi, nephrologist, Dr Kypros Constantinou, nephrologist, Dr Nikos Michael, general surgeon
Associate physician: Dr Michalis Papoulas, transplant surgeon
Live transplant coordinators: Ivi Kyriakou, nursing officer, Marilena Poullou, nursing officer
Outpatient nurse: Eftichios Nicolaou
Senior nurse: Maria Sofokleous, senior nursing officer
Department secretary: Elena Anastasiadou
For further information and appointments at the transplant clinic of Nicosia general hospital, visit the Clinic's website or contact 22603742.