By Dr Nectarios Poullos*
Nicosia General Hospital's Radiology Department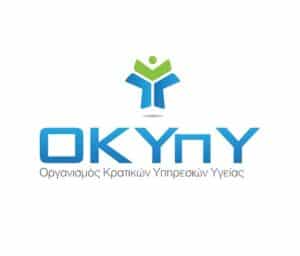 offers a comprehensive range of advanced diagnostic and interventional radiology services 24 hours a day. As the largest such department in the State Health Services Organisation (Okypy) network, it conducts over 120,000 examinations annually, encompassing the full spectrum of radiological tests and minimally-invasive procedures. The Department's cutting-edge equipment ensures precise radiodiagnostics and efficient interventional radiology interventions, while minimising the patient's exposure to radiation. With a highly-experienced team of radiologists, radiology technologists, and nursing and administrative staff, the Department can serve all referrals and requested procedures.
Comprehensive training for junior doctors
As part of the Okypy network, Nicosia General's Radiology Department is also the island's only such department accredited to offer a comprehensive training programme for junior doctors specialising in Radiology. The programme undergoes continuous cycles of enhancement and evaluation, overseen by both Cypriot and Greek universities.
As part of the broader initiative to advance scientific knowledge within the department, Okypy has forged a memorandum of cooperation with the Medical Imaging Laboratory of the University General Hospital of Heraklion ('PAGNI'). This collaboration facilitates knowledge and expertise exchanges, as well as joint management of rare or complex cases.
Express radiological services
The Radiology Department offers same-day access to a range of classical radiology imaging studies, including X-rays, Digital Panoramic-Cephalometric Examinations (CBCT-Dental scan 3D), and bone density assessments for osteoporosis. These examinations are conducted promptly with state-of-the-art radiological equipment, recently installed in the Department. Simultaneously, a bone density measurement unit operates at the Engomi Health Centre, overseen and coordinated by Nicosia General's Radiology Department. The facilities are designed to accommodate and provide easy access to individuals with disabilities.
Ultrasound imaging examinations
The Ultrasonography section of the Department is equipped with four state-of-the-art instruments capable of conducting a wide range of ultrasound scans, including examinations for soft tissues, the musculoskeletal system, abdomen, urinary tract, prostate, external and internal genitalia, thyroid and parathyroid glands, breasts, and paediatric imaging, among others. Our equipment is also capable of performing Doppler imaging for the abdomen, soft tissues, neck and limbs. Additionally, the Department can accommodate biopsy requests in accessible body areas, such as soft tissues, the thyroid, abdomen and breasts.
Mammography examinations
The Mammography section offers both standard mammograms and breast tomosynthesis tests, with the capability of performing breast biopsies when required. Biopsies are conducted in collaboration with the highly organised breast clinic at the General Hospital of Athens, led by specialised staff with extensive experience in the field, comprising one of the most well-organised teams in Greece and Cyprus. Patients are closely monitored by the clinic and referred for the most appropriate treatment, depending on the particulars of their case.
Computed Tomography (CT) scans
Our CT section conducts several imaging examinations on a daily basis, for both emergencies and scheduled outpatient cases, including full-body CT angiography, in addition to specialised biopsies on various anatomical structures, including paediatric cases, drainage collections and percutaneous Microwave Ablations (MWA), all of which are carried out using our state-of-the-art CT scanner, equipped with stereotactic electromagnetic system for navigation, guidance, and biopsy needle tracking.
The recent installation of our advanced 256-section CT scanner enables rapid acquisition of high-resolution images for the anatomical region of interest, including the cardiovascular system (such as CT coronary angiography), with minimal radiation exposure.
Magnetic Resonance Imaging examinations
The Magnetic Resonance Imaging (MRI) section has recently been equipped with a state-of-the-art MRI machine, available around the clock for patients of all ages, from neonates to the elderly. Notably, it features a larger bore (70 cm), ensuring a more comfortable experience for patients. When required, sedation can be administered in collaboration with Nicosia General Hospital anaesthesiologists, or, in cases involving paediatric patients, in coordination with the Arch. Makarios III Hospital.
The Department's medical and paramedical staff are adept at handling a wide range of cases, drawing upon their extensive experience and long track record in managing the most complex and critical cases on the island. These include patients admitted to the sole quaternary hospital and the only paediatric hospital in Cyprus.
Interventional Radiology
The Interventional Radiology section is staffed with highly skilled medical and nursing professionals who perform numerous invasive procedures (in excess of 1,500 procedures per year). Patients undergoing interventional radiology procedures can be admitted to the dedicated model interventional radiology ward within the Department, if required. All procedures are scheduled through the section's reception desk, following a thorough assessment of each case and guidance from the attending interventional radiologist.
The range of interventional procedures offered by the Department, encompasses various medical needs, including intravascular embolisation in haemorrhages, chemoembolisation for cancer patients, neurointerventional procedures such as mechanical thrombectomy for acute ischemic stroke, as well as the embolisation of brain and peripheral aneurysms and vascular malformations. Additionally, the department provides minimally invasive treatment options, for conditions like uterine fibroids and benign prostate hypertrophy through embolisation. Other services include the placement of ureteral stents, biliary drainage, nephrostomies, ureterostomies, and the management of chronic pain through injections into facet joints, among others.
24-hour emergency coverage for interventional radiology procedures
The Interventional Radiology section provides round-the-clock coverage for all emergency referrals, including minimally-invasive treatment of multi-injured patients, in cooperation with the trauma centre at Nicosia General Hospital. Moreover, we manage cases of acute ischemic stroke with mechanical thrombectomies, performed in collaboration with the Neurology clinic.
All cases receive diligent monitoring from our interventional radiology medical team. When necessary, evaluations by other specialties relevant to the patient's condition are conducted.
Appointments
Appointments for individuals, for any examination offered by the Radiology Department, can be arranged by telephone or electronically through the Okypy portal. Specific examinations, such as regular X-rays, bone density measurements (osteoporosis examination) or panoramic X-rays, can be performed on the same day and do not require an appointment. For more information and appointments, please visit the Department's website or contact us at 22604240 or 22604144.
*Interventional Radiologist, Head of the Radiology Department of Nicosia General Hospital, Okypy