The sixth Mediterranean Symposium was a huge success, organised by BPW Cyprus, with over 300 participants.
In honour of International Women's Entrepreneurship Day, the Cyprus Federation of Business and Professional Women (BPW Cyprus) held the sixth Mediterranean Symposium on "Women Protagonists in a Game-changing Economy" over November 17-18, 2023 at the Filoxenia Conference Centre.
The event's eclectic group of speakers and panelists from Cyprus and abroad captivated the audience for yet another year, setting the bar high once again.
The Symposium was divided into two parts, with the first taking place on November 17, 2023, which saw First Lady Philippa Karsera Christodoulides give the opening speech.
The baton was then passed on to two inspirational speakers, the first being Larisa Miller, CEO of Phoenix Global LLC, an accomplished US businesswoman and activist for women and refugees. The second was Cypriot entrepreneur Michael Tyrimos, Founder & CEO of Capacitor Partners, who spoke on the key role women play in the technology sector, and the importance of moving together towards a common goal.
The evening closed with the twinning of the BPW Kyrenia (Cyprus) and BPW Gravina Puglia (Italy) clubs.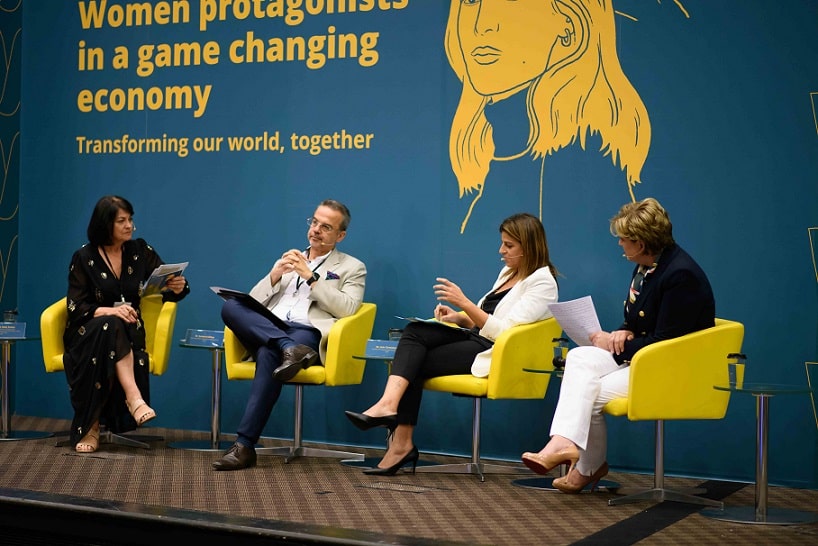 The second day saw BPW Cyprus President Tasia Yiannnara Yiallourides address attendees. "As leading women in the evolving economy, we recognise that thriving decision-making centres require a harmonious cooperation," she noted. "In times of war and climate change challenges, women must step onto the stage, rejecting the shadows of supporting roles. This is the time for women to take up key positions in politics and the economy. Achieving a balance between men and women in both professional and family life, without sacrificing motherhood or femininity, is also essential."
Also honouring the Symposium with their presence were President Nikos Christodoulides, Justice Minister Anna Koukkides-Procopiou, Transport Minister Alexis Vafeades, Deputy Minister to the President Irene Piki and Gender Equality Commissioner Josie Christodoulou.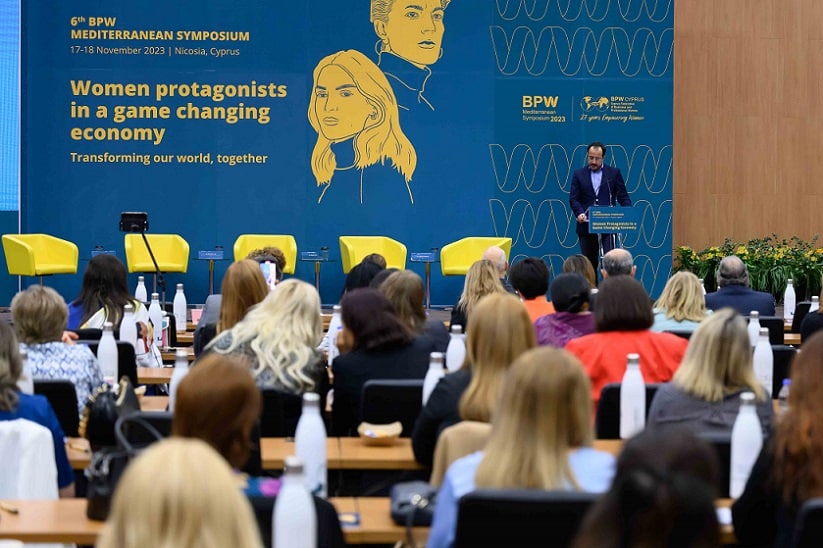 During the course of the event, women of different professional experiences and backgrounds from the US, England, Ireland, Germany, Lebanon, France, Israel, Greece, Moldova, Estonia, Malta, Saint Kitts and Nevis, Italy, Cyprus, Germany and Malta exchanged views. They also had ample opportunity to network and develop partnerships, empowering young women entrepreneurs in particular with pertinent growth strategies in light of the changing economic environment.
The Symposium was held with the support of the National Women's Rights Mechanism and the Deputy Ministry of Tourism. President Christodoulides also extended special thanks to the event's sponsors, whose generosity materialised the Symposium:
Partners Connected Communications,
Bank of Cyprus,
Porsche,
EnergyIntel Services Ltd,
Bean Bar,
The 1 to 1 Diet,
ExxonMobil/Esso,
Pafilia Property Developers,
Aeon Payment Technologies,
Nextius Capital,
Kapodistrias Automotive Parts
Kapnos Airport Shuttle
VML