The world's largest tropical wetland, the Pantanal is simply stunning: a vast area that extends from the Brazilian state of Mato Grosso do Sul into Bolivia and Paraguay, a haven for both flora and fauna.
Sprawling over almost 200,000 square kilometres, its forests, grasslands, river basins and hills are home to incredible biological diversity.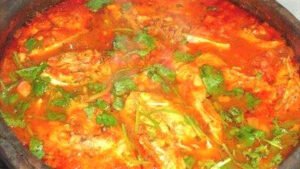 The name 'Pantanal' originally comes from the Portuguese 'pântano', meaning wetland, bog, swamp, quagmire or marsh. So it's no surprise that life revolves around the water; average rainfall of 1,500m coupled with runoff from the Planalto highlands flowing into the Paraguay River and its tributaries raises water levels in the basin by up to five metres at certain times of the year!
Over 270 communities (including indigenous groups, cattle ranchers, and tourism operators) depend on the Pantanal wetlands for their livelihoods, while millions more rely on its flow downstream. Fishing is, of course, an excellent source of food: moqueca de pintado (fried catfish covered in coconut cream, simmered with tomatoes, onions, and garlic) is a popular local recipe, as is peixe á urucum (catfish again, but this time baked with cream, cheese, onion and pepper). Even the region's most lethal piscine species is enjoyed on the regular: caldo de piranha is a spicy soup made with spring onions, coriander, parsley, tomatoes, onions, and piranha… Yes, apparently you can eat the little devils!
When it's not fish, it's beef. All that water makes for ideal grazing, and Pantanal beef is famed worldwide. Picanha (or barbecued beef) is a dish that's enjoyed all over Brazil: top sirloin or rump cap (with a thick layer of fat left on the meat to infuse it with flavour) is rolled in rock salt before being thrown on the coals; pintado with urucum is Pantanal beefsteak coated in salt, garlic, vinegar, pepper sauce, and annatto (a local spice derived from the seeds of the achiote tree, which imparts a strong red colour and distinct flavour to the dish) and grilled to perfection.
And to drink? The unofficial beverage of the region is one tereré, a low-calorie, non-alcoholic infusion of yerba mate that's been enjoyed for centuries.