Spring is coming and with it more live entertainment with musical evenings, theatre and film screenings at Rialto. The theatre prepares for a new month of performances presented both live at the venue for the permitted number of spectators and streamed online for a dose of the dearly-missed cultural events.
In Memory of Carnival, March 6
Kickstarting March's performances is a musical celebration of the carnival which for the first time in decades won't be echoing throughout Limassol. And so, in an attempt to revive the carnival spirit, Rialto Theatre and six talented musicians (Pedro-Son Caliente, George Koulas, Elias Ioannou, Rodrigo Caceres, Yiorgos Morfitis and Rodos Panayiotou) will present a repertoire of Latin and Salsa music with upbeat Cuban tunes on Saturday 6, starting at 7pm. The concert, titled In Memory of Carnival, will be presented both live on Rialto's stage, as well as virtually and available to watch online for free until March 14. Free entrance
Music from the Theatres of Cyprus, March 12
In the following week, the Cyprus Symphony Orchestra will return to the Rialto stage. In its third concert of the series Music from the Theatres of Cyprus, the Orchestra will present an attractive programme with works by Tchaikovsky and Beethoven.
"It is a heartfelt piece and so, I dare to think, is not lacking in real qualities," Tchaikovsky once said about his Serenade for strings in C major (1880). "We could not agree more," says the Orchestra. "Consisting of four contrasting movements, the music combines elegance with intense emotion and is profuse with melodic invention, especially in the popular Valse. In our days, it has also been used as music for the ballet and films."
The Second Symphony is one of Beethoven's most energetic, cheerful, and outgoing works, full of humour and vitality. According to Lewis Lockwood, researcher of Beethoven, "This symphony signalled that from now on in Beethoven's works power and lyricism in extreme forms were to be unleashed as never before…"
On March 12, 7 pm, CySO musicians will bring Tchaikovsky's and Beethoven's melodies to Rialto for a one-hour concert. €5, 7, 12
Nobody Left Alone, March 14
Next on the agenda is a tribute to rembetiko music. A total of 14 artists, ranging from narrators to musicians, dancers and make-up artists, will present a performance called Nobody Left Alone, a journey across the golden era of Rembetiko, depicting the genesis, development and establishment of the world-renowned Greek folk music genre. March 14's show, starting at 6 pm, is dedicated to the greatest moments of the rembetiko song, as well as to all those musicians who marked the era with their style and music: Tountas, Vamvakaris, Batis, Skarvelis, Hadjichristos, Papaioannou, Tsitsanis et al. Part of the series of concerts Nobody Left Alone organised by Kinisi Politismou. €8-10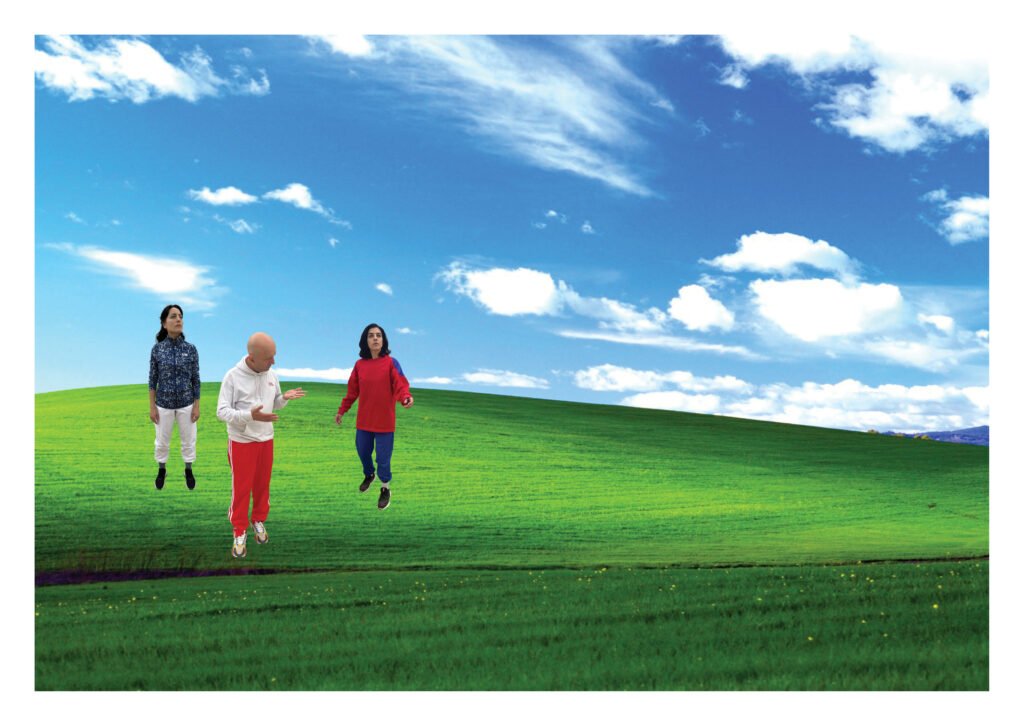 Picture Perfect, March 16-17
The performance to follow on March 16 and 17 is a piece that moves between theatre, dance and photography. Strangely detached from themselves and others, three performers re-enact iconic images from a large photographic archive as a way to understand their presence, place and connection to the world. The award-winning ensemble SRSLYyours challenges the theatrical experience with their Picture Perfect performance, connecting three protagonists, one virtual butler and the audience in one single group-chat for the stage. Partnered with Rialto Theatre and Goethe Institut, the performance will play twice, on Tuesday 16 and Wednesday 17, at 7pm. €12-17
Le Grand Soir, March 19
The Embassy of Switzerland is organising a big night on March 19 to pay tribute to Swiss director Francis Reusser, who passed away in 2020. In an evening titled Le Grand Soir, a recently-restored version of his classic 1976 film Le Grand Soir by the Cinémathèque Suisse which won the Locarno Golden Leopard award, will be screened.
The film follows Léon who becomes a security guard in Lausanne after taking up several jobs with the Swiss Confederation, a symbol of the consumer society he detested. One evening, on one of his rounds, he discovers a group of Leninist activists and decides to join them. The film will be presented in French with English subtitles at 7pm. Free entrance
State of Emergency, March 20-21
The performance to follow is a Cyprus Theatre Organisation production written in the Cypriot vernacular by Antonis Georgiou and it takes place outside an intensive care unit. State of Emergency focuses on people intensely experiencing a reality that is as chaotic as human life itself. Extremely relevant to our times, the play highlights the stage of emergency of our society, as well as our struggle to survive in a fluid landscape where victories are significantly fewer than defeats.
This is a play about the common experience of losing a beloved person and the vital need for contact and communication. Addressing difficult issues head-on, the performance is inappropriate for minors. The first show on March 20 will include English subtitles. €6, 12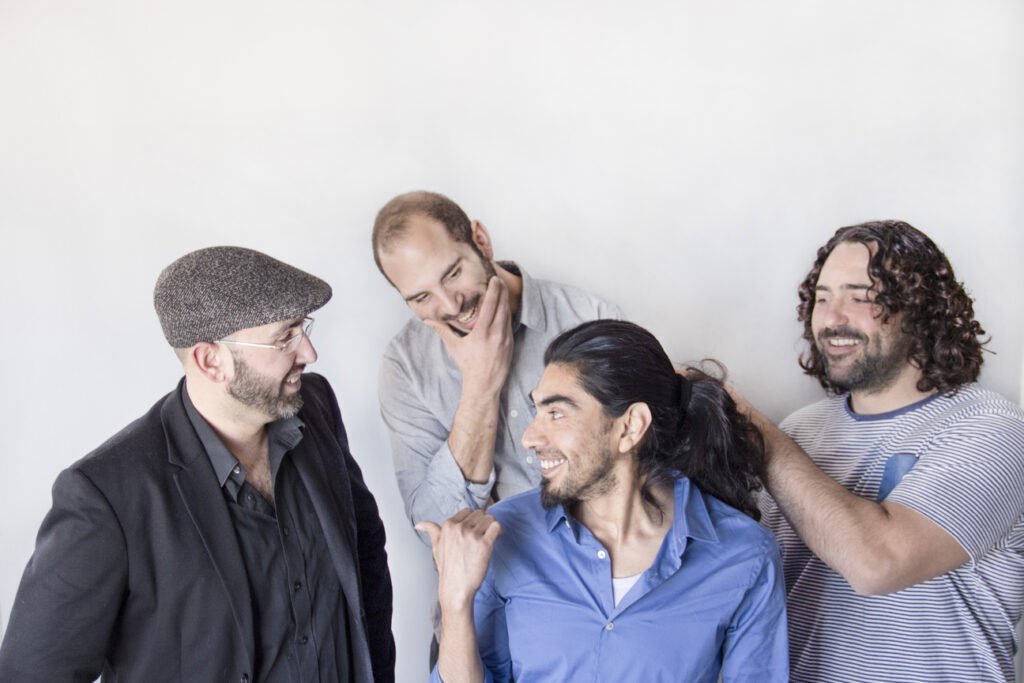 Out of Necessity, March 26-27
Towards the end of the month, the Fresh Target Theatre Ensemble will present a performance titled Out of Necessity. In search of identity, Out of Necessity has its starting point at the Constitution of the Republic of Cyprus and the Doctrine of Necessity. "To what extent have these fundamental documents defined, and continue to define, our political status?" asks the play. "How can 'emergency' be converted into 'permanent necessity'? How can an 'escape clause' of necessity determine the way we see life in general? How is our daily life affected?"
To understand, as well as to question, things that are established and taken for granted, the play aspires to rewrite mainstream narratives, with all eyes firmly fixed on the future of the new generation. Out of Necessity is inspired by archival footage, theoretical and literary essays, articles, as well as by the personal narratives and experiences of the creators themselves. €12-15
The Women, March 31
Wrapping up the month's performances is a production by the Russian Art Theatre of Cyprus, presented of course in Russian. Based on a 1936 play by Clare Boothe Luce called The Women, the play takes a look at how secrets, gossip, and intrigues are an integral part of any female society. Some topics provide endless inspiration for books, movies, songs and theatre plays. This production focuses on two of them – marriage and female friendship. What value do these have in modern society? Is friendship stronger than love? Eleven female actors put it to the test. €25-30.
Tickets for all March performances from the theatre box office (Monday-Friday: 10 am -3 pm) or online www.rialto.com.cy and through the Rialto App. Tel: 7777-7745