How a Nicosia group is tackling the shocking levels of food waste
Did you know that a third of the food produced worldwide every year ends up in landfills? Perfectly good food is thrown away for being past its sell-by date; fruit and vegetables are discarded for being the "wrong" shape or size, and aggressive modern farming methods end up producing more food than we need.
A 2017 study by the European Commission showed Cyprus produced 640kg of waste per capita, over half of which is food waste. At the time, Cyprus was shown to produce the third-highest amount of household waste per capita in Europe.
This unfortunate score, along with a visit to the "Oxi" fruit and vegetable market in old Nicosia was what gave Alexia Kalourkoti the idea to start Zero Food Waste Cyprus (ZFWC). The initiative was founded in 2018, born out of a need to tackle the huge waste problem the island faces, while simultaneously helping feed those in need.
Every Saturday afternoon, volunteers gather at the market for the so-called Aftermarket project and collect unsold and surplus produce from vendors, which is then divided into boxes and redistributed.
Food redistribution currently takes place at the Caritas charity headquarters near Paphos gate, where between 30 and 50 people – refugees, asylum seekers, migrants, and generally anyone in need of fresh food – benefit from the initiative each week.
Zero Food Waste Cyprus has only recently started calculating how much food is saved per week, and Kalourkoti estimates that a good average is somewhere between 200 and 300 kilograms.
"On good weeks there is more, but it all depends on the season and what kind of produce is on offer at the time," she told the Cyprus Mail, adding that last week a whopping 567 kilograms of food were saved.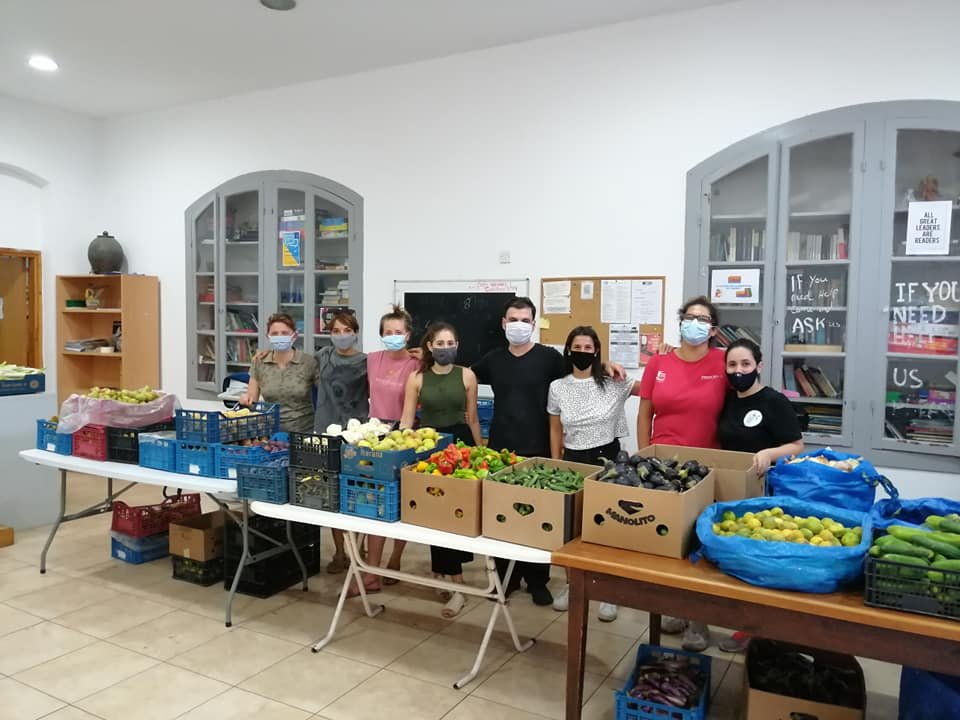 Zero Food Waste Cyprus is currently only operating in Nicosia, with a tiny core team of two and a constantly changing stream of volunteers. The initiative counts among its partners environmental and humanitarian organisations, such as Friends of the Earth Cyprus and Project Phoenix, a European NGO working to empower migrants and asylum seekers.
"We are currently looking for funding so we can expand to other cities," Kalourkoti said, adding that new volunteers are not accepted at the moment because of the pandemic.
During a recent talk organised by Friends of the Earth Cyprus, journalist and food activist Matt Homewood said that reducing food waste is the most effective way to mitigate climate change.
Working towards adopting a circular global economy is humanity's best bet, he said, as it is a system based around the reduction of waste and pollution and the gradual elimination of finite resources.
So, what can the average consumer do to reduce food waste? From pickling to composting, there are endless ways to repurpose and recycle waste that would have otherwise ended up in the bin, Kalourkoti said.
Educating the public is another goal that Zero Food Waste Cyprus is working towards, and their website incorporates a blog where a plethora of guides and recipes catering to the zero waste lifestyle can be found.
"I'm hoping that in the future, we'll be able to host workshops in person," Kalourkoti said, expressing hopes that the project will grow islandwide.
For more information or to express an interest in volunteering, everyone is welcome to visit the initiative's website.