Limassol municipality has plans to upgrade accessibility to the environmentally sensitive Lady's Mile, an issue which has dragged on for over 15 years – as previously reported by the Cyprus Mail.
On Wednesday, the municipality announced that it had met with well-established environmental groups such as Terra Cypria and BirdLife Cyprus and informed them of the plans: "emphasising that the goal is the proper regeneration of the coast, with respect for the environment and not for its commercial exploitation."
Lady's Mile is adjacent to the Akrotiri wetlands which includes the Akrotiri salt-lake and is popular with visitors while also falling under various nature protection regulations.
The municipality emphasised that any works will be done in coordination with environmental impact assessment studies and the relevant government departments.
And while there have been talks for decades of how to manage the access to the area, the municipality wants plans concluded by 2022 so that it can be included in that year's state budget.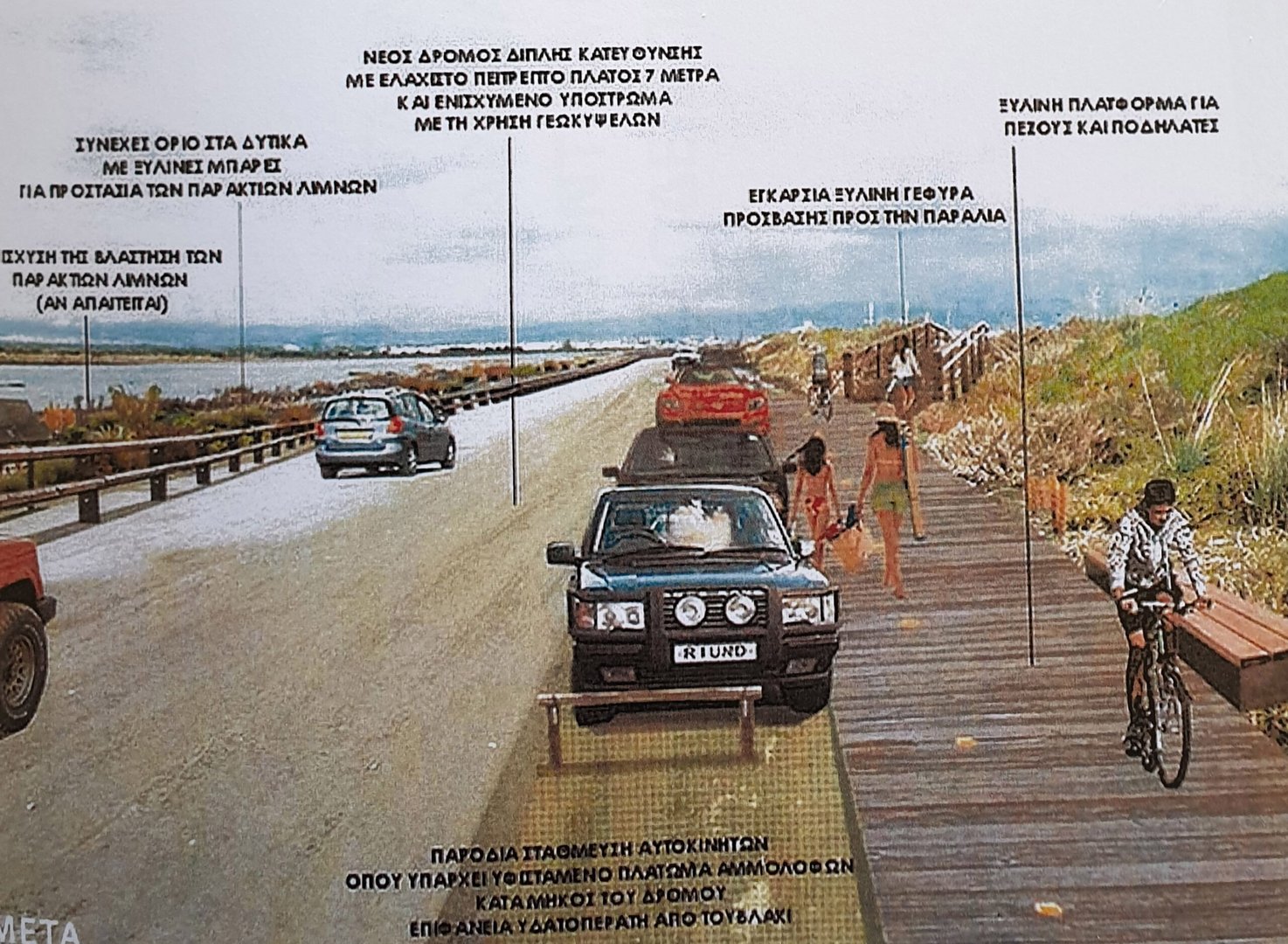 "We welcome this initiative by the mayor of Limassol and as BirdLife Cyprus we will support the effort to find an environmentally sensitive solution for the upgrading of the Lady's Mile road," BirdLife Cyprus told the Cyprus Mail on Wednesday.
They also emphasised the area as one of the most important wildlife sites on the island, particularly for migrant, wintering and breeding birds, for marine turtles and for flora.
"Balancing the needs of this precious wildlife with the popularity of the area for beach-goers will not be easy, but it can and must be done so we welcome the mayor's proactive approach, which clearly recognises the unique biodiversity value of the area," they said.
Lefkios Sergides, executive director of Terra Cypria, has previously told the Cyprus Mail that: "The absence of proper parking often encourages people to drive right up to the sea, particularly those with 4×4 vehicles, which also affects nesting turtles that end up leaving the area and the eggs in the sea."